Russia's Mariinsky Ballet returns to London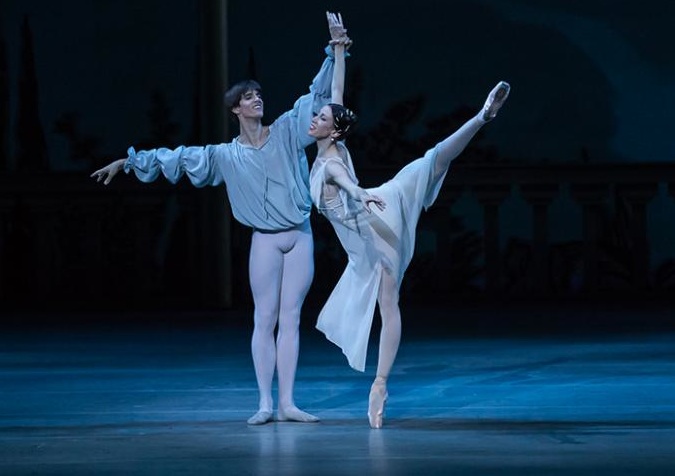 The Mariinsky Ballet, the classical ballet company based at the Mariinsky Theatre in Saint Petersburg, Russia, will return to the Royal Opera House in London with the Orchestra of the Mariinsky Theatre for another exciting three-week season of spectacular ballets.
Presented by Victor Hochhauser, the season will include Romeo and Juliet, Swan Lake, a George Balanchine mixed bill, Cinderella and another mixed bill featuring The Firebird, Marguerite and Armand and Concerto DSCH.
This exciting Mariinsky Ballet season opens on Monday, July 28 with the return of one of the most cherished and admired of 20th century Russian ballets: Leonid Lavrovsky's celebrated realization of Romeo and Juliet. The dramatic force and lyric power of Sergei Prokofiev's score movingly portrays Shakespeare's star-crossed lovers and the Renaissance society, which frames their tragedy.
The second production, Konstantin Sergeyev's entrancing Swan Lake, will be presented August 1-14 on various days. Based on Petipa and Ivanov's great masterpiece, this ballet combines Tchaikovsky's ravishing music with peerless choreography showcasing the Mariinsky's famed corps de ballet in its superlative beauty. Lyrical and dramatic, mysterious and majestic, the incomparable Mariinsky create an imaginary world where Prince Siegfried and the swan-princess Odette affirm their love for each other, conquering the forces of evil.
Next, the company will highlight two spellbinding ballets by the great 20th-century choreographer George Balanchine on August 8 and 9. In addition to his Apollo, this includes the Mariinsky's acclaimed 2012 production of Balanchine's A Midsummer Night's Dream. This will be the first time this work will be performed outside Russia.
The company's triple bill will be presented August 11 and 12. It will feature Mikhail Fokine's The Firebird set to Stravinsky's glittering score, Frederick Ashton's celebrated Marguerite and Armand and the enthralling Alexei Ratmansky's Concerto DSCH.
As the perfect close to the season, Mariinsky Ballet will cast a spell over London on August 15 and 16 with the beloved fairytale of Cinderella, which is given fresh, multi-faceted insights in this version by Ratmansky.
For more information on Mariinsky Ballet's 2014 London season, visit www.roh.org.uk.
Photo: Mariinsky Ballet's Xander Parish and Viktoria Tereshkina in Romeo and Juliet. Photo by Emma Kauldhar.