SADM hosts Fall Convention in Mississippi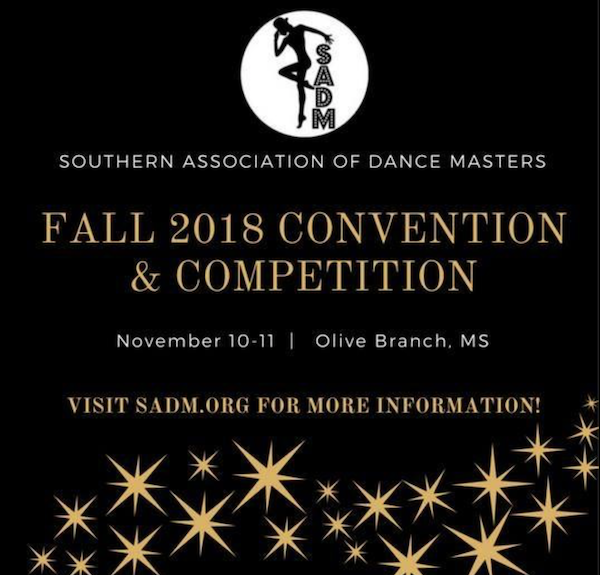 This weekend, the Southern Association of Dance Masters (SADM) will host its Fall Convention at the Whispering Woods Hotel & Convention Center in Olive Branch, Mississippi. Dance teachers will come together to be inspired and engaged, taking classes from industry leaders in proper dance technique and instruction.
From its formation in November 1959, SADM has grown into one of the finest independent dance associations, with members now representing 15 states.
For more information on this Fall Convention, running November 10-11, visit www.sadm.org/fall-convention.
SADM will also offer its annual Summer Convention from July 11-14, 2019 at the Cool Springs Marriott in Franklin, TN. This will include a two-day ballet forum intensive, two-day teacher convention, two-day student convention, competition, teacher certification, and an evening awards and performance banquet.
---