San Francisco Ballet unveils 81st season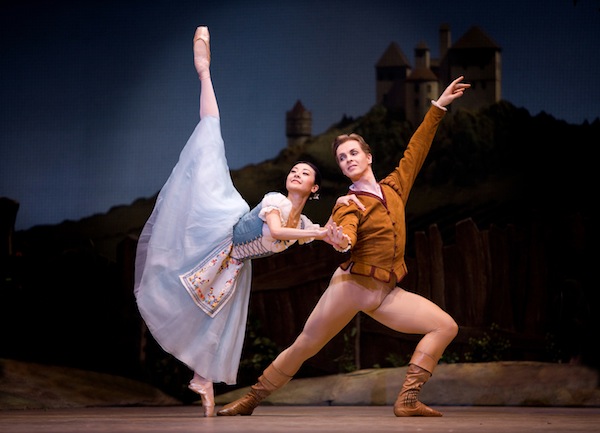 San Francisco Ballet, one of the oldest and most revered professional ballet companies in America, has announced the repertory and performance schedule for its 81st Repertory Season.
San Francisco Ballet's 2014 Repertory Season will include the presentation of two full-length works, including the revival of San Francisco Ballet Artistic Director and Principal Choreographer Helgi Tomasson's Giselle and the encore presentation of Christopher Wheeldon's Cinderella.
In addition, the company will present the West Coast premiere of a full-evening trilogy by acclaimed choreographer Alexei Ratmansky. The season also includes world premieres by Val Caniparoli, Liam Scarlett and Tomasson, and features works by choreographers such as George Balanchine, Serge Lifar, Natalia Makarova, Wayne McGregor, Mark Morris, Yuri Possokhov and Jerome Robbins.
The 2014 Repertory Season will begin with Nutcracker, which runs December 11 through 29, 2013 for a total of 31 performances. Following the Opening Night Gala on Wednesday, January 22, 2014, the season will consist of eight programs performed in alternating repertory, from January 25 to May 11.
"This season, I'm delighted to present the West Coast premiere of Alexei Ratmansky's full-evening work, which we're proud to be co-producing with American Ballet Theatre," said Tomasson.
"In addition, this season offers much to look forward to, with a diverse repertory that includes three world premieres; the return of Christopher's popular Cinderella; and a breadth of work from beautiful classics like The Kingdom of the Shades from La Bayadère Act II to the revolutionary choreography of Wayne McGregor."
For more information, visit sfballet.org. Program subscription packages to San Francisco Ballet's 2014 Repertory Season are on sale to the public now. Individual tickets, starting at $20, will be available for advance sale online beginning November 20, 2013 or by calling 415.865.2000, beginning January 6, 2014.
Photo: San Francisco Ballet's Yuan Yuan Tan and Tiit Helimets in Helgi Tomasson's Giselle. Photo by Erik Tomasson.