Shaun Parker & Co extends its global success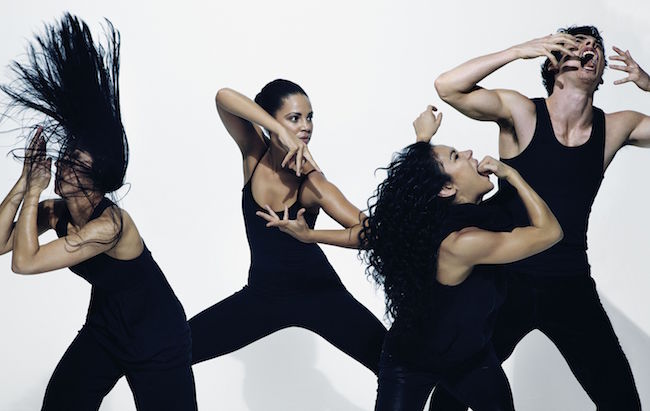 Four years in the making, Shaun Parker & Company is a small thriving dance company based in Sydney at The Seymour Centre. It's founder, Shaun Parker, a Monash University science degree graduate turned dancer/choreographer, is fêted for his dynamic, youthful work that "is so cutting edge it actually wanders off the edge of any single-word definition" (The Daily Telegraph.)
The company is quickly gaining a larger audience base, both nationally and globally. Last year, the company's work was presented in 149 performances, showcasing five productions in 11 countries to 64,468 people.
"We're at a turning point and this gives us the boost we need to go from an emerging to a mainstream dance company. The touring to new audiences is growing exponentially," says Shaun Parker.
In 2013 the company's playful and poignant Happy as Larry sold out to packed houses at Sadler Wells in London, and in February 2015 the company was invited to perform AM I at the prestigious Movimentos Festival in Germany. From November 13-25, it will embark on an auspicious tour to Europe including Germany, Stockholm and Luxembourg with AM I, which blitzed the Sydney, Adelaide and Melbourne Festivals in 2014, all quite a feat for such a young, small organisation.
Earlier in May, the company was honoured to win the highly regarded Creative Talent Award at the NSW Creative Achievements Awards from over 10 finalists. Anthony Roberts, NSW Minister for Industry, Resources and Energy, lauded Parker's company for its international success and for its work engaging young people. Shaun Parker & Co has already won two Australian Dance Awards, a Banksy Award, the Shirley McKechnie Award for Choreography and the Argus Angel Award in the U.K.
Astoundingly, the company was recently announced as a finalist in the NSW Premiers Export Awards, which will be held on Wednesday, October 28 at Star City, Pyrmont. The Awards recognise excellence in the export of goods and services by NSW business and acknowledge the important contribution of businesses to the economy through job creation and increased prosperity for the community and for the state.
On the Awards night, 11 of the company's young performers from Western Sydney will join guests attending the Awards Dinner, including the Hon. Mike Baird MP, the Hon. Stuart Ayres MP and other business leaders.
AM I was created by Shaun Parker in collaboration with composer Nick Wales and Sarah Blasko from Sydney Symphony. It integrates live music, voice and highly physical dance, featuring 14 musicians, singers and dancers, including Bessie Award-winning Indian dancer Shantala Shivalingappa.
AM I EUROPEAN TOUR – NOVEMBER 2015
Ludwigshafen, Germany
Friday and Saturday, Nov. 13 and 14 at 7:30pm
Theaer im Plfalzbau, Belinserstr30
Ludwigsburg, Germany
Tuesday, Nov. 17 at 8pm
Theater im Forum, Stuttgarerstr33-35, de-71638
Stockholm, Sweden
Friday and Saturday, Nov. 20 and 21 at 7pm
Dansens Hus, Wallingatan 21, S 11124
Luxembourg
Tuesday and Wednesday, Nov. 24 and 25 at 8pm
Les Theatres de la Ville, 1, rond-point Schuman, L-2525
Photo: Shaun Parker & Company in AM I. Photo by Michele Aboud.