Smuin Ballet celebrates 25 years this fall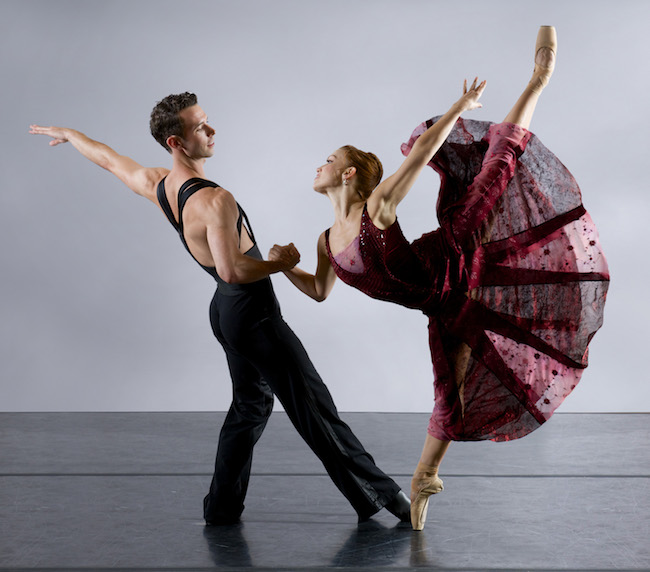 Marking its quarter-century, Smuin Contemporary Ballet in San Francisco has announced a sensational lineup for its 25th Anniversary Season, featuring the highly-anticipated return of Trey McIntyre, a world premiere by Amy Seiwert and brand-new mainstage adaptations from Smuin dancers, plus timeless classics by Michael Smuin celebrating an array of music from Gershwin to Nat King Cole.
Unveiled by Artistic Director Celia Fushille, Smuin's 2018-19 Season will spotlight new works in honor of Founder Michael Smuin's legacy of launching new voices in ballet, as well as his most memorable pieces and all-time favorites.
Kicking off Dance Series 01 in the fall is renowned dancemaker Trey McIntyre's Blue Until June, a powerful ballet set to the legendary vocals of Etta James. Smuin devotees will also be treated to three mainstage adaptations of popular works by Smuin dancers Nicole Haskins, Ben Needham-Wood and Rex Wheeler, and a delicious blast from the past: Michael Smuin's Eternal Idol and his final creation Schubert Scherzo.
In spring 2019, Smuin will present Dance Series 02 featuring a world premiere by one of Smuin's most illustrious alumni, Amy Seiwert, and The Best of Smuin showcase.
The Christmas Ballet, now a Bay Area holiday tradition, also returns to spread cheer with its signature mixed repertoire of classical ballet and contemporary dance, featuring delectable new numbers.
For further information, visit www.smuinballet.org or call 415-912-1899. Single tickets go on sale soon.
Photo: Smuin dancers Ben Needham-Wood and Erin Yarbrough-Powell in The Man I Love, a number from Michael Smuin's Dancin' With Gershwin. Highlights from this delightful piece will be featured in The Best of Smuin showcase during Smuin's Dance Series 02 program presented in spring 2019. Photo by Keith Sutter.
---