So You Think You Can Dance Top 20 Revealed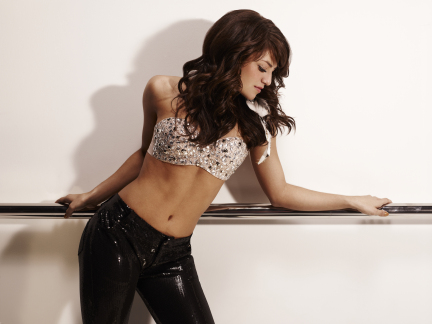 Finalists Compete Live For First Time Wednesday, June 15 On Fox
Special Performance by Jessie J on Live Results Show Thursday, June 16
After thousands of auditions by some of the strongest dancers ever, the judges of So You Think You Can Dance have announced the 20 finalists who will compete to be named America's Favorite Dancer. This season's Top 20 are Jordan Casanova, Alexander Fost, Tadd Gadduang, Marko Germar, Ricky Jaime, Wadi Jones, Mitchell Kelly, Chris Koehl, Caitlynn Lawson, Jess LeProtto, Iveta Lukosiute, Miranda Maleski, Sasha Mallory, Melanie Moore, Missy Morelli, Clarice Ordaz, Ryan Ramirez, Ashley Rich, Robert Taylor Jr. and Nick Young.
On Wednesday, June 15 (8:00-10:00 PM ET live/PT tape-delayed), the Top 20 dance for the judges and America on the season's first two-hour live performance show. The Top 20 will be paired into 10 couples who will each work with a world-renowned choreographer to compose a dance routine representing their assigned genre.
After each Wednesday performance show, the phone lines and online voting window will open and the fate of these 20 finalists – one of whom will be the named America's Favorite Dancer – will be left up to the voting fans.
Then, on Thursday, June 16 (8:00-9:00 PM ET live/PT tape-delayed), America's vote is revealed during the first live results show. The six contestants comprising the bottom three couples will be given a chance to perform solo routines in the hopes of convincing the judges to keep them in the competition. The judges will then decide which dancers stay and which two will be eliminated. Also that evening, catch British pop star Jessie J performing her latest single, "Who You Are," from the So You Think You Can Dance stage.
Photo: SO YOU THINK YOU CAN DANCE: Top 20 finalist Caitlynn Lawson, 18, is a Contemporary dancer from Moses Lake, WA. ©2011 Fox Broadcasting Co. Cr:James Dimmock/FOX