So You Think You Can Dance US Auditions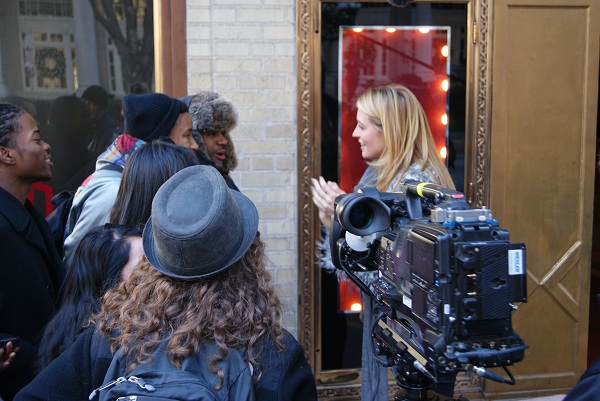 Dance Informa was at the opening day of auditions for SYTYCD Season 9 in Atlanta, USA today.
Held at the historic Fox Theatre, hundreds of dancers braced the bitter cold for a chance to be named "America's Favourite Dancer". Some hopefuls shared that they had waited since 6pm the night before to secure a place at the front of the line!
Emmy nominated host Cat Deeley was there to chat to the auditioning dancers in line as they warmed up and showed their moves for the camera crews. The excitement was palpable!
With last season's winner, Melanie Moore, coming from Atlanta, producers are eager to see what the city will offer over the next few days of auditions. Last year 13 dancers went straight to Vegas from Atlanta. How many will this season?
Good luck dancers!