Spain's CND to premiere all-new 'Carmen'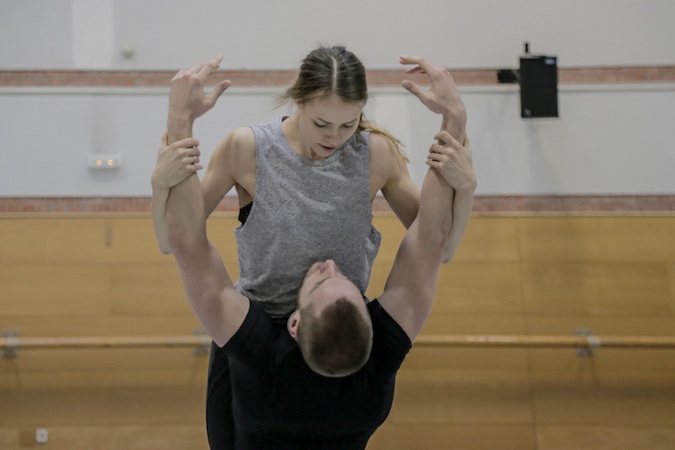 Compañía Nacional de Danza (CND) of Spain will present the world premiere of Swedish choreographer Johan Inger's all-new Carmen on April 9–19 at the Teatro de la Zarzuela in Madrid. The production will feature music by Rodion Shchedrin and Georges Bizet, with additional original music contributed by Marc Alvarez, as well as costumes by David Delfín, scenery by Curt Allen Wilmer, dramaturgy by Gregor Acuña-Pohl and lighting by Tom Visser.
When Johan Inger was commissioned by CND to mount a new version of Carmen, he knew he had a unique challenge as a native of Sweden being tasked to create a traditional Spanish work for distinctly Spanish audiences. His approach to this classic tale would have to bring something new.
For this reason, Inger decided to focus on the theme of passion and violence, approaching it through the eyes of someone pure and not polluted… that of a child. Based on this approach, Inger created a character that ensures that viewers will witness everything that passes through their innocent eyes, while they contemplate their own transformation.
Inger said (as translated into English from Spanish), "In this character, there is a certain mystery. A child could be anybody, could be the Don José de child, could be the young Michaela, or the unborn child of Carmen and Joseph. He might even be us, with our primitive goodness wounded by an experience with violence, which although brief would have an adverse effect on our lives and in our capacity to relate with others forever."
For more information on CND or Carmen, visit http://cndanza.mcu.es. The program runs for 10 performances only.
Photo: Dancers Emilia Gisladöttir and Lucio Vidal of Compañía Nacional de Danza in Spain rehearse the all-new Carmen by choreographer Johan Inger. Photo by Domingo Fernández.