Stagestep releases new SimplyGone product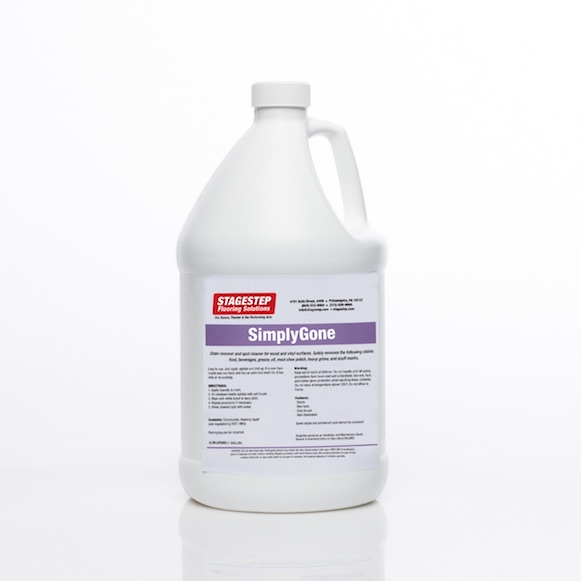 As of this month, leading dance flooring company Stagestep has introduced a new product, SimplyGone, which it describes as an incredibly effective scuff and dye mark remover for dance, theatrical and fitness floors. Purchasers can now just apply, agitate, and wipe away grungy and unsightly marks for a clean professional look.
Stagestep tested SimplyGone on heavily marked floors at professional dance institutions with great success. One professional remarked, "It's almost magic."
Stagestep CEO Randy Swartz said, "SimplyGone is non-toxic, odorless, has a long shelf life, and easily tackles the toughest cleaning assignments."
For more than 45 years, Stagestep has provided flooring solutions and expert advice to dance studios, theaters and touring companies. A full line of wood and marley flooring surfaces, subfloors, installation, and maintenance products are available.
Throughout the year, Stagestep supplies schools, dance companies, stages, studios, performing arts centers, fitness and health clubs, and homes around the world.
SimplyGone is officially available for purchase online on December 7, 2017. A single gallon costs $60. A case of four is priced at $180. These prices include shipping. For further details, visit www.stagestep.com.