Starpower launches 2015 Tour in February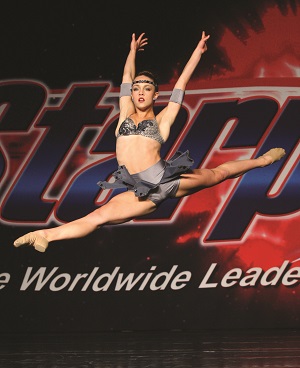 For nearly three decades, Starpower Talent Competition has offered an exciting, energetic and unique setting for competitive dancers. Directed by Gary Pate and Grace Wakefield, Starpower will soon launch its 2015 regionals, which take place across the U.S. and in Mexico, Canada, Costa Rica, Australia and the United Kingdom.
With thousands in "star dollars" awarded, plus scholarships and performance opportunities available, Starpower really gives dancers something to contend for. The competition also boasts an amazing faculty and innovative scoring system.
Starpower, which began as an 11-city tour with only one national championship, is currently preparing for its 67-city tour with seven national championships in 2015! Due to this abundance of tour locations, the competition truly offers a chance for everyone across the country to compete.
Dancers of all ages can compete in all styles of dance, including jazz, modern, tap, contemporary, lyrical, musical theatre and many more.
For more information on Starpower's 2015 tour schedule, which kicks off on February 6-8
 in Las Vegas and 
Seattle, visit Starpowertalent.com or call 301-870-9550.
This season's National Championships are set for: June 29-July 3 in Orlando, Florida; July 6-10 
in Branson, Missouri; July 11-15 
in Las Vegas, Nevada; July 13-17 
in Myrtle Beach, South Carolina; July 18-22 
in Ocean City, Maryland; July 20-24 in Uncasville, Connecticut; and July 27-31 
in Atlantic City, New Jersey.
Photo courtesy of Starpower Talent Competition.