SYTYCD: Invasion of the All-Stars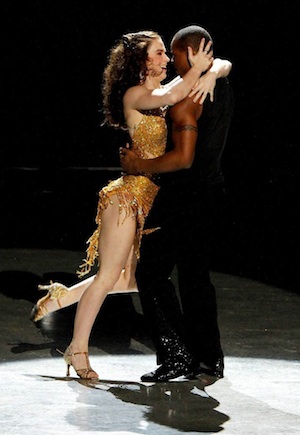 By Stephanie Wolf.
With only 10 dancers remaining on Season 10 of Fox's So You Think You Can Dance, the game changed—partnerships were broken up and a slew of SYTYCD all-stars returned to the stage on Tuesday, August 13. Guest judge Debbie Allen joined the judging panel, which promised to have the best routines of the season.
In danger this week were Tucker Knox—he was automatically in the bottom due to his injury the previous week—Mackenzie Dustman, Nico Greetham and Jenna Johnson.
None of the dancers are asked to dance for their lives. Rather, resident judges Nigel Lythgoe and Mary Murphy wanted to get on with the competition.
Amy Yakima, joined all-star Brandon Bryant, kicked off the evening with the first disco routine of the season. Choreographed by Doriana Sanchez to a techno rendition of Whitney Houston's "I Will Always Love You," it was jam-packed with a variety of high-flying, fast-rotating lifts and dips—it was dizzying. Amy maintained incredible energy in her body the whole way through. However, her facial expressions could have been toned down a notch or two…or even three.
Mary said she wasn't "crazy about the song," but was over the moon with Amy's performance. "Amy, you are so vivacious," said Nigel. "You standout more than the disco ball did…I think you are growing into your own all-star."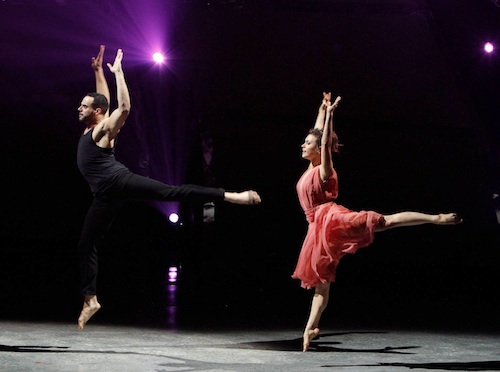 Tap dancer Aaron Turner paired up with all-star Kathryn McCormick for a powerful Stacey Tookey contemporary routine, which was dedicated to Stacey's husband. Aaron did an exceptional job, supporting Kathryn in every lift, drop and turn. It was wonderful to see Aaron stand on his own as a dancer and show off his artistic and technical chops.
"What you just did has raised the bar," said Debbie. Mary added, "That was one of the most touching, beautiful routines I've seen…Aaron, you are such an inspiration every week."
Fik-Shun teamed up with Season 8 winner Melanie Moore for a Mandy Moore jazz number. His growth on this program has been extraordinary to watch, and truly touches one of the series' original mission.
Nigel commended Fik-Shun on his "fantastic journey," commenting on how he applies the critique of the judges and grows tremendously each week. Debbie praised the couple's chemistry and power. Fik-Shun told Cat Deeley Melanie inspired him to push for more in his dancing and he was grateful for the opportunity to dance with her.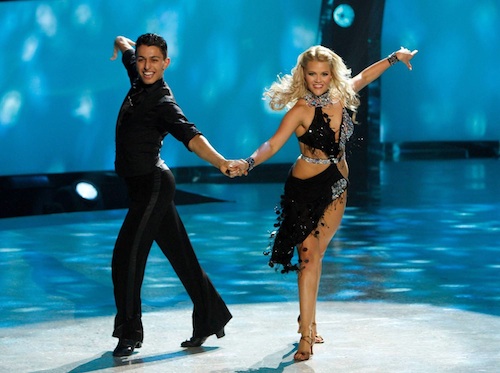 Paul Karmiryan and all-star Witney Carson danced an explosive Jean-Marc Genereux cha cha. It was the first time seeing Paul in his style. The routine felt rushed at times, not giving the dancers enough time to execute the movements to their fullest. However, Paul, as always, was a joy to watch. He also whipped out a beautiful double tour to the knee, proving his versatility on the dance floor.
Thrilled by his precision on footwork and intricate moves, Mary gave Paul a ticket on the Hot Tamale Train. "Paul this was your element so you were expected to soar," said Debbie. "It was beautiful and it was seamless." Nigel deemed Paul as a serious contender to win it all.
Joined by all-star Stephen "tWitch" Boss, Haley Erbert danced a Christopher Scott hip-hop number. The theatrics surrounding the bank loan were too much and the routine didn't play up Haley's strengths. But Haley has been receiving good marks from the beginning.
"It was great fun and a really nice groove to get into," said Nigel. He expressed that Haley has been a chameleon throughout the competition, which has kept her out of the bottom and will help her commercial career after the show.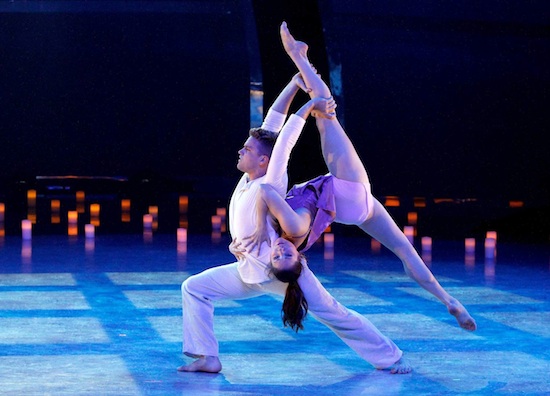 Neil Haskell returned to the show to dance with Jenna Johnson in a Mandy Moore contemporary routine about breaking up versus working through relationship trials and tribulations. For a ballroom dancer, Jenna has consistently performed well in contemporary routines throughout the season. She had the judges on their feet by this end of this routine. However, the routine fell victim to a common SYTYCD trend, cramming too much movement into a one and a half minute routine.
"In my opinion, you are probably one of the best all-around dancers that has come on this show," said Nigel. He also commented on her strength to persevere week after week despite how often she's been in danger—perseverance is a skill every dancer will need to develop to survive the profession.
Jasmine Harper and all-star Marko Germar performed a sleek Ray Leeper jazz routine with an old school feel that utilized a lot of synchronicity and stylized movements. The two fell out of sync many times, but the number had nice performance quality and the choreography was clever and hip.
Mary claimed she couldn't keep her eyes off of Jasmine the entire time—Debbie said the same thing. Nigel also dug the style, saying he found it "unique and fun…it blended everything together." He finished, "I didn't know if I was looking at one all-star or two."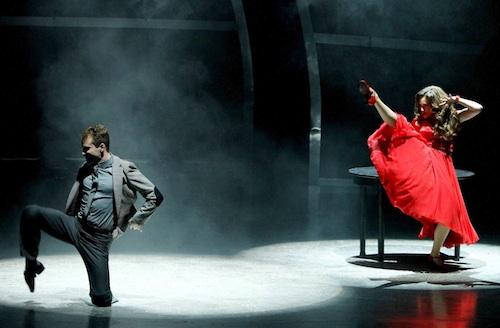 Mackenzie Dustman and all-star Jakob Karr teamed up for a Spencer Liff Broadway routine meant to be "too darn hot." Choreographically, there were some really nice moments and the style suited both of the dancers well.
"Somehow America isn't getting it…and I don't understand it," Nigel said to Mackenzie, marveling at both of the dancers' facility. "It was beautifully choreographed, it was beautifully danced."
All-star Comfort Fedoke joined Nico Greetham for a reptile-inspired NappyTabs routine. Nico seemed more committed to hip-hop this go around—perhaps because his position on the program was in a precarious state. However, he still danced too upright for the style.
"I think the audience loved the routine a little more than I did," said Nigel, though he did feel Nico got into his character more than he had in past routines. Mary loved the "oddly freaky routine," and said she thought it was wonderful.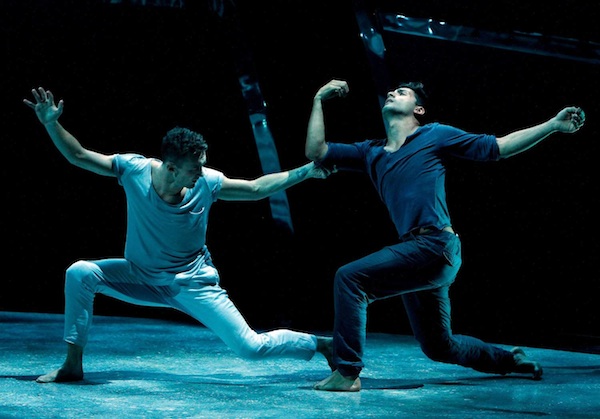 Tucker Knox and all-star Robert Roldan performed a Travis Wall contemporary routine that hit close to home for each of them. Travis did a wonderful thing, breaking up the male-female partnership norm and creating something that was emotional, original and inspired.
With tears in her eyes, Mary praised both dancers on their beautiful and heartfelt performance. "Dance is the most amazing art in the world," said Debbie—and it really is a powerful medium for a thoughtful message. It was the best routine of the night.
After ending the evening's competition on a high note, it was time to deliver the heavy news of who would be leaving the show. The judges struggled with the decision, but in the end, Mackenzie and Nico were eliminated.
Do you agree with this week's results? Were Mackenzie and Nico sent home prematurely? Tune in next week to find out who is in danger and which dancers will be one step closer to becoming "America's Favorite Dancer."
Photos: ©2013 FOX Broadcasting Co. Cr: Adam Rose.