SYTYCD Season 10: The Top 8 Perform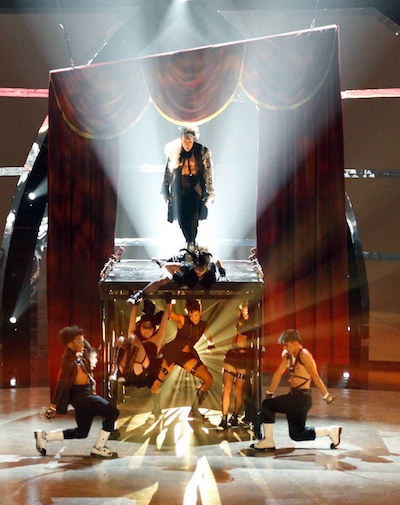 By Stephanie Wolf.
It was getting down to the nitty-gritty this week on Fox's Season 10 of So You Think You Can Dance, as the final eight dancers took the stage to compete for America's votes.
The evening started with a quirky, burlesque group routine choreographed by Mia Michaels. It highlighted how contemporary heavy the roster of dancers are as the finale gets closer—it also showcased an abundance of hip gyrating and extreme, slightly grotesque facial expressions.
It was a happy surprise for Cat Deeley to not announce any new injuries for the season, as this has become a serious problem for the show. The series' high-impact routines and the pressure to pull it all together in an extraordinarily short amount of time put the dancers at high risk for injuries.
The show's high prevalence of injuries does raise several questions, including whether or not there is a PT on hand and if the dancers are being educated on how to take care of themselves throughout the process with nutrition, rest and addressing fatigued bodies with ice, stretching and self-massage.
Though, whether there are injuries to report or not, the show always continues on…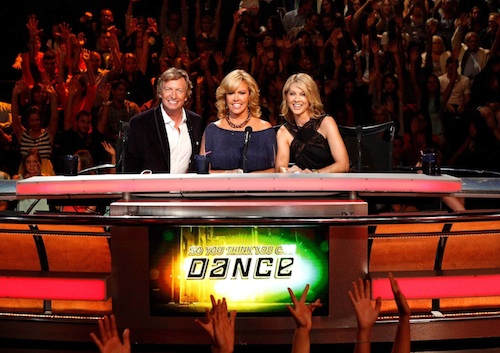 This week's panel of judges included Mary Murphy, Nigel Lythgoe and celebrity guest judge Jenna Elfman. Having trained on full scholarship at the Pacific Northwest Ballet School as well as dancing professionally for a bit, the actress is one of the few celebrity judges with legit dance knowledge to appear on the program.
The bottom four for the week were Fik-Shun, Jenna Johnson, Tucker Knox and Haley Erbert. Nigel asked all four dancers to dance for their lives to "remind America how they all dance."
In addition to their solos, each dancer would have another opportunity to solidify their position on the show. All eight dancers paired up again with all-stars, and for the first time in SYTYCD history, the all-stars choreographed the routines as well as performed in them.
The competition kicked off with Aaron Turner, who partnered up with all-star Chelsea Hightower for a fast and tricky jive. The intention was to bring a classy, 1950s feel to the routine. Aaron showcased great physical and performance energy—he did a beautiful spread eagle jump over Chelsea with stretched legs and feet. It's crazy how he almost didn't make it onto the show, because he has become the dark horse of this competition.
Mary caught some missteps though—Aaron missed a connection and his shoulders crept up a few times. Jenna Elfman felt he really carried through with his ambition to be so much more than just a tap dancer. "I'm just so impressed with your journey," she said. "Carry on." Nigel told him, "I truly believe you've done enough to become a finalist this year."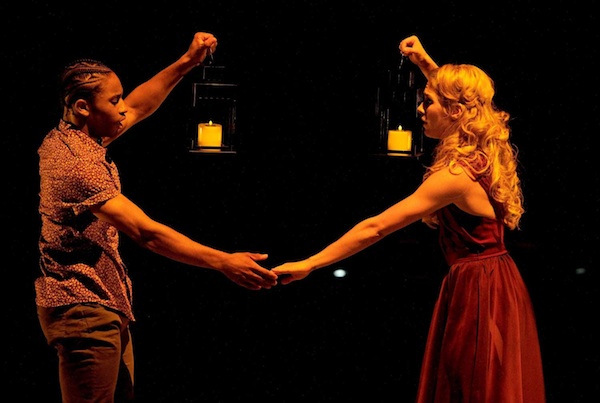 Fik-Shun joined all-star Allison Holker for a contemporary piece, which focused on society's prejudices. Allison wanted to utilize Fik-Shun's natural style of movement. This piece was a lovely showcase for his astounding growth on the program in such a short amount of time—this type of progress gets back to the early roots of the show.
"You can do no wrong," said Jenna Elfman. "You are already an all-star…you are awesome."
Tucker Knox took the stage next in a Romeo-and-Juliet-inspired contemporary number with all-star Courtney Galiano. From fast in-sync movements, to ferocious lifts, to pop music, it wasn't the strongest piece of the night choreographically. However, both dancers performed with an admirable amount of joy and commitment.
Upon the routine's completion, Nigel informed the audience that Courtney was diagnosed with MS almost two years ago—so it was no small feat for her to return as an all-star and choreographer.
"You are so special and you move me every time I see you," Jenna Elfman told Tucker. While this may not have been his most shining moment, throughout the season he has been an amazing performer with an incredible story of perseverance.
Paul Karmiryan had to get down and funky with all-star Comfort Fedoke for a hip-hop routine. It was a style far removed from ballroom dancing. Yet, Paul was a huge surprise in this number. He showed a whole new side to his persona and dancing abilities.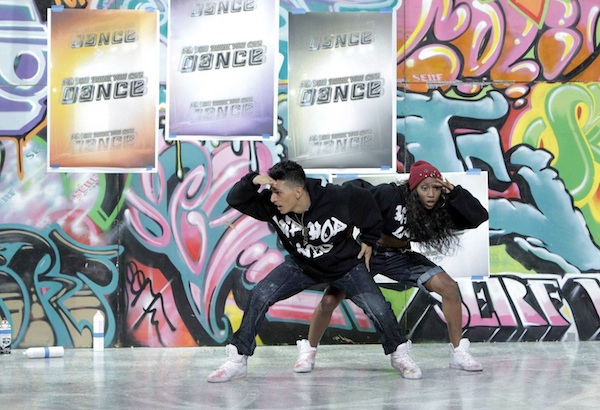 "You are one of the most versatile dancers on this show," said Mary. He maintained his seat on the Hot Tamale Train. Nigel felt he looked comfortable in the routine and danced it well.
Haley Erbert turned up the heat in a Rumba routine with all-star Dmitry Chaplin. Since the beginning of the competition, Haley has been type-casted as the sex kitten; this routine was no exception.
Nigel told Haley she continues to grow each week and hasn't taken one wrong step yet in the competition. Mary called it hot and phenomenal.
Jenna Johnson and all-star Mark Kanemara danced a weird and wonderful jazz routine. A ballroom dancer, Jenna has shown her versatility week after week. The routine had all three judges on their feet.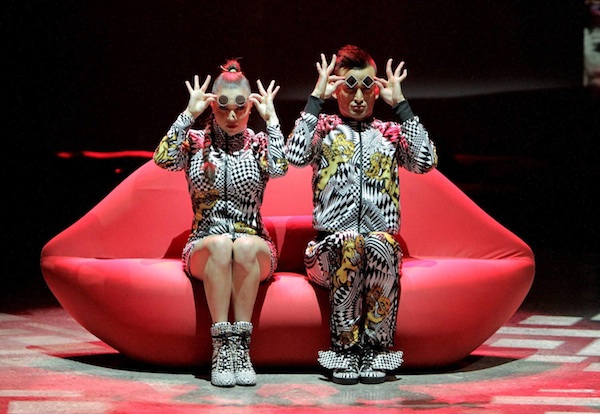 Nigel went gaga over Mark's choreography, then went on to commend Jenna's performance throughout the season. "We love a little crazy on this show," Mary screamed. She loved the style, but even more so, she loved how Jenna danced it.
Jasmine Harper teamed up with all-star Stephen "tWitch" Boss for a superhero-inspired hip-hop routine. It was a fun concept, and Jasmine showed a lot of personality in it. Mary told her she was a superhero and "conquered this routine tonight." Jenna agreed and said she has enjoyed Jasmine's performances throughout the season. Nigel said, "I've lost Mackenzie now, and you have stolen my heart…good luck. I hope you get in the finale." It was an enormous compliment from Nigel.
Amy Yakima performed with all-star Travis Wall in a contemporary routine about the games people play at the beginning of a relationship. Amy is reminiscent of Melanie Moore, in that it was apparent she was a special dancer from her first on-screen audition. She hasn't taken any wrong turns since.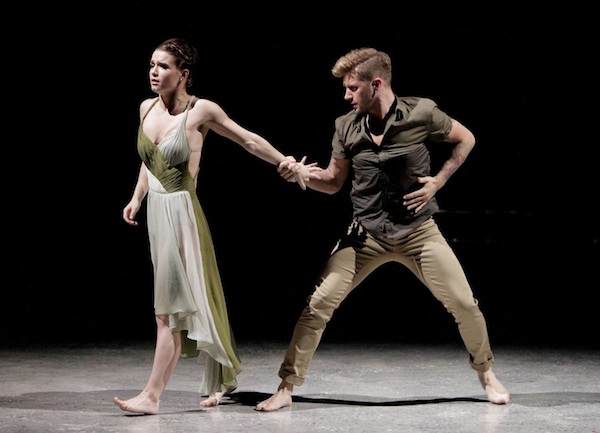 "That was so special," gushed Cat. Jenna Elfman added to the praising, telling Travis that his choreography was "perfection" and Amy that she is an "angel" onstage. Nigel took some time out to tell Travis he is going to achieve great things in his career and called him a "genius."
After all eight dancers had performed it was time for the deliberations. Sadly, Jenna and Tucker were eliminated from the competition.
This was the final week in which the judges were the deciding factor on who goes home. Now, it is up to America. Tune in next week to see who will compete in the Season 10 finale.
Photos: ©2013 FOX Broadcasting Co. Credit: Adam Rose.