SYTYCD Season 11 Winner Crowned!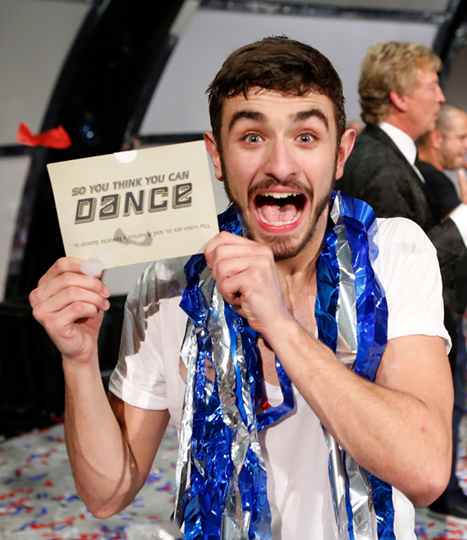 Contemporary dancer Ricky Ubeda was crowned the winner of So You Think You Can Dance Season 11 concluding the live finale show on Wednesday, September 3, 2014.
The 18-year-old wunderkind told his hometown newspaper The Miami Herald last week that he has been watching and dreaming about FOX's competition since its first season – since he was only 8 years old! Now, after 10 years of training and pining for the chance to compete, he has not only done just that, but he's also won!
In addition to being named America's Favorite Dancer, Ubeda also reaps some amazing rewards as part of his new title, including winning $250,000 and getting to perform in Broadway's new On the Town. But first, he'll go on the 70-city tour with the rest of the Top 10 in the fall.
After his big win, Ubeda told Entertainment Weekly, "I am in complete shock. I knew this was possible, but for it to actually happen is unreal… I just graduated high school. I don't know what my real life is yet. This is real life I guess, and it doesn't feel like it."
Executive Producer and Judge Nigel Lythgoe reportedly said, "Ricky had won the American audience vote since day one, so it's no real surprise for me. Ricky was so far ahead at the beginning of the season, yet he managed to push himself each week, worked hard every single week, and still improved in areas he might not have been good at in the beginning of the season."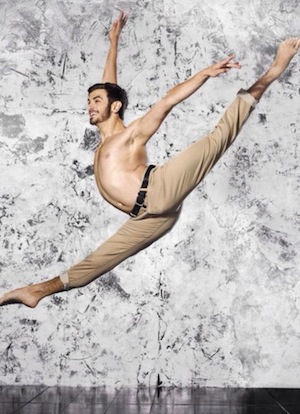 Judge Mary Murphy agreed, saying: "I don't think he ever took a wrong step basically all season!"
Ubeda's fellow competitor Valerie Rockey came in second in the competition while Jessica Richens got third and Zack Everhart Jr. got fourth place.
Finale performances included revivals of routines by Sonja Tayeh, Travis Wall and Pharside & Phoenix. The pizazz-packed group number opening the show featured the season's entire Top 20 and was choreographed by Tony Award-winner Warren Carlyle.
Another highlight of the evening was when recent SYTYCD Australia winner Michael Dameski performed his now-famous and jaw-dropping solo that helped to secure his win Down Under earlier this year.
Altogether, the Season 11 Finale was definitely a celebratory and momentous occasion. While the show has not yet been renewed for a 12th year, ratings have reportedly been fairly strong throughout this season. So let's all cross our fingers and hope a renewal is in the works!
Congratulations to the So You Think You Can Dance Season 11 Winner Ricky Ubeda!
Photo (top): Ricky Ubeda after winning SYTYCD Season 11. Photo by Adam Rose/FOX. Photo (left) courtesy of Ricky Ubeda.