SYTYCD Season 12 reveals the Top 4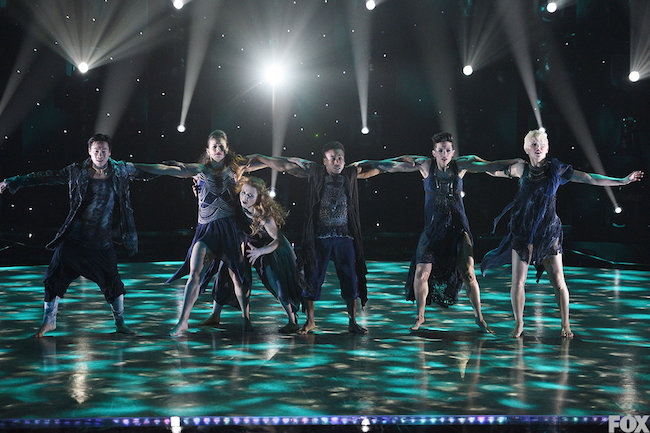 It's been a full and exciting journey thus far on So You Think You Can Dance Season 12! With the new show format – Team Stage vs. Team Street – there's been an added element of competition, not just between individual dancers anymore but also now between styles of movement. Which will win out?
Looking back, it's hard to believe we've already come so far. This week's Top 6 show and elimination might have been the most emotional yet. One of the season's long time frontrunners, Jim Nowakowski, was shockingly eliminated, as was contestant Megan "Megz" Alfonso. Jim was a classically trained powerhouse, with long lines and chiseled features. Having already danced professionally with Houston Ballet, he had a leg up on other competitors. Yet, this background may have actually worked against him in some ways, as it seems the judges may have accessed him more critically. With edgy Long Island native Megz, her heart was there and she continued to impress week after week, but in the end, she didn't seem to garner the same following as other contestants.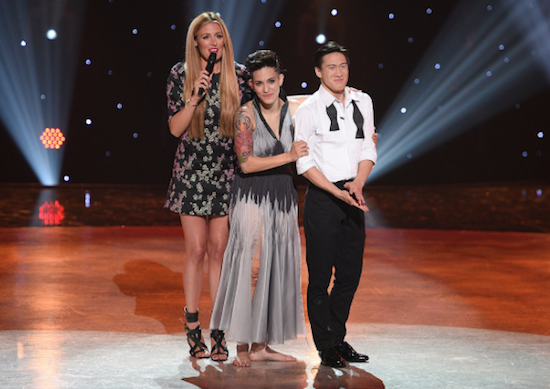 With these eliminations, we're left with Jana "Jaja" Vankova, Gaby Diaz, Virgil Gadson and Hailee Payne as our Season 12 Final Four. Next week is sure to be a tough episode, as it starts a two-part finale where these performers dance for their lives.
Our highlights reel from this Top 6 episode includes: the group routine choreographed by Mandy Moore to "Everybody Hurts"; Jaja and All-Star Alex Wong performing the contemporary routine by Tessandra Chavez (so much heartfelt emotion!); Gaby and All-Star Marko Germar performing a jazz number by Ray Leeper (Gaby has that undeniable star quality, even when put in a bad costume); Virgil and All-Star/Champion Melanie Moore in Justin Giles' contemporary routine (possibly one of the strongest performances all season, with both dancers emphasizing each other's strengths to the point where Paula said Virgil's performance was "mature and vulnerable"); and all the solos – at this point they're all so good you can't help but delight in their individual moments to shine.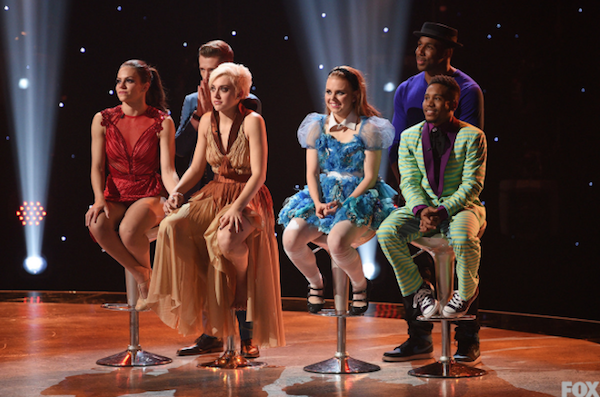 To see the episode from this week, head to www.fox.com/so-you-think-you-can-dance. Warning though: You might want a tissue. Even with all the excellent dancing, nothing can prepare you for those emotional goodbyes at the end. The good news? The SYTYCD Season 12 Tour hits the road this October, with all of the Top 10 dancers (including Jim and Megz!) coming to 70 cities across America and Canada.
Photos courtesy of FOX.