SYTYCD Season 12 Top 20 Announced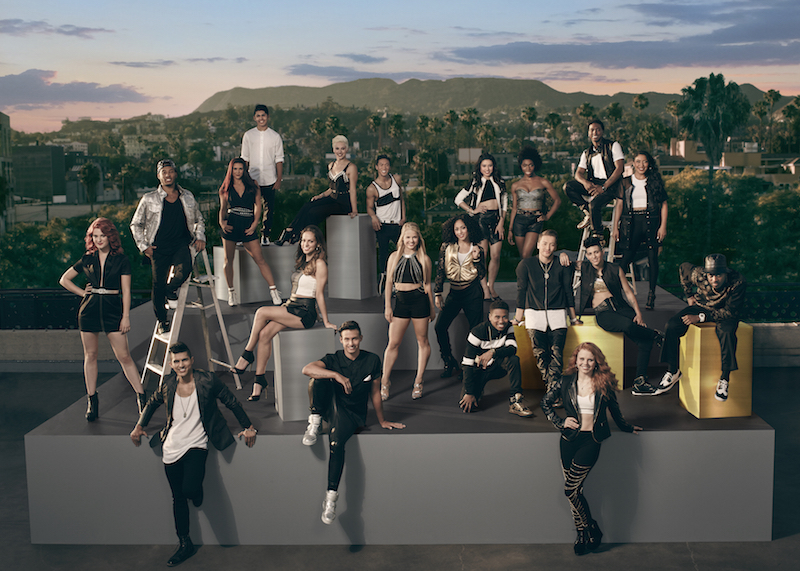 On Monday, July 6, So You Think You Can Dance Season 12 finally revealed this year's Top 20! In the show's new format, 10 dancers were chosen for Team Stage (#SYTYCDstage) and 10 were selected for Team Street (#SYTYCDstreet).
After five episodes taking us to auditions in Memphis, Dallas, Detroit, Los Angeles and New York, plus the first Las Vegas callbacks, the show entered July with the second round of Vegas callbacks and the unveiling of the Top 20.
For Team Stage, SYTYCD Judges welcomed: Marissa Milele from Mt. Juliet, TN; Edson Juarez from Mission, TX; Kate Harpootlian from Columbia, SC; Moises Parra from Garden Grove, CA; Hailee Payne from Roy, UT; Jim Nowakowski from Rochester, NY; Alexia Meyer from Orem, UT; Derek Piquette from Chicopee, MA; Darion Flores from Hartford, CT; and Gaby Diaz from Miami, FL.
For Team Street, SYTYCD chose: Alain "Hurrikane" Lauture from Port Au Prince, Haiti; Jessica "JJ" Rabone from Kawasaki, Japan; Yorelis Apolinario from Tampa, FL; Lily Frias from Durango, Mexico; Ariana Crowder from Somerset, NJ; Virgil Gadson from Philadelphia, PA; Eddie "Neptune" Eskridge from Dallas, TX; Megan "Megz" Alfonso from Long Island, NY; Burim "B1" Jusufi from Basel, Switzerland; and Jana "Jaja" Vankova from Ceska Kamenice, Czech Republic.
Following the dramatic callbacks and these announcements, the episode ended with an ominous hint about next week's episode – will one dancer have to drop out due to injury? Who could it be? Will another dancer return?
The highlights of this jam-packed episode were: "Bloodline", a group made up of Team Stage dancers; Sonya Tayeh's jazz number; NappyTabs' Tabitha showing Team Street dancers how it's done; and B1's never-ending head spin.
Tune in next week on Monday at 8/7 central to see what dancers advance on. For more information or to see the last episode, head to www.fox.com/so-you-think-you-can-dance.
Photo: SYTYCD Top 20 contestants (from left to right): Kate Harpootlian, Darion Flores, Edson Juarez, Marissa Milele, Moises Parra, Gaby Diaz, Hailee Payne, Derek Piquette, Jim Nowakowski, Alexia Meyer, Yorelis Apolinario, Jessica Rabone, Virgil Gadson, Ariana Crowder, Burim "B1" Jusufi, Jana "JaJa" Vankova, Megan "Megz" Alfonso, Eddie "Neptune" Eskridge, Lily Frias and Alain "Hurrikane" Lauture. Photo by Brooklin Rosenstock/FOX.