SYTYCD Season 13 airs NYC auditions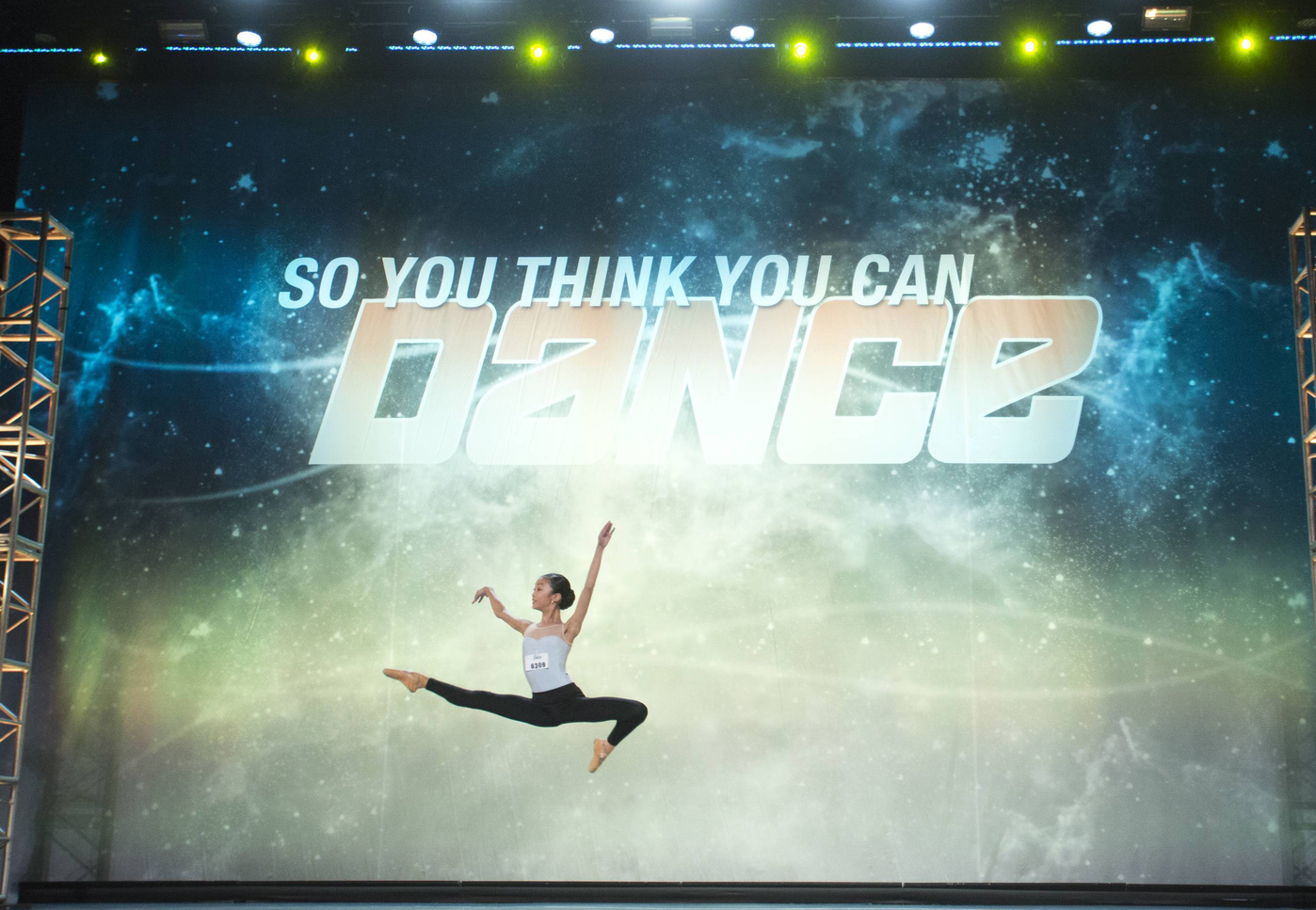 The third episode of So You Think You Can Dance: The Next Generation premiered Monday, June 13, 2016, at 8pm on Fox Broadcasting Network. This episode took us to New York City, the third and final city of auditions for the season. The Big Apple brought out numerous talented young dancers vying for their ticket to The Dance Academy, where they would meet Maddie Ziegler.
The episode opened with some of the young dancers talking with the show's host, Cat Deeley, and, as kids often do, they said some of the darndest things, like how judge Nigel Lythgoe "looks like Donald Trump."
First up amongst the young contenders were hip-hop duo R.J., age 11, and Jake, age 12. Clad in suits and ties, they performed with maturity beyond their years, showing off fancy footwork and rhythm. Judge Jason Derulo said that the NYC auditions were "starting off with a bang" and that the young gentlemen nailed each style of hip-hop in their routine. The young performers were granted the evening's first tickets to the Academy.
Ruby, age 12, from Miami, Florida, is sure to make an impression this season. Coming from a family of dancers, she is currently the U.S. Junior Champion in Latin Ballroom. Ruby performed a solo routine to Maroon 5's "Moves Like Jagger", showing off her own feisty moves and high-kicking legs. Lythgoe stopped her mid-routine to invite her dad to complete the dance with her. It was clear where she got her training from, and she was awarded the next ticket.
Next up was Tate McRae, age 12, who has already made a name for herself in the dance world but who comes across as humble and professional. She wowed the judges with her contemporary routine, showcasing her incredible flexibility, control, swift floorwork, technique and passion. Judge Paula Abdul called her "perfection" and a "gift", and Lythgoe expressed that all the season's All-Stars would be fighting for her. Needless to say, Tate was sent to the next level of competition.
Later, Lucas, age 13, a tap dancer who exudes confidence and sophistication, performed to James Brown's "I Feel Good." His routine was energetic and technical with clean footwork, and he received a standing ovation from all three judges. Lythgoe called Lucas "one of the best tap dancers we've ever had on SYTYCD", and offered him a ticket to the Academy.
While we mainly get to see the joyous reactions of the young dancers who are granted the coveted tickets, it's especially heartbreaking to see the kids who leave disappointed. Of ballroom duo Joshua, age 12, and Liza, age nine, only Joshua was ushered to the next round. Liza looked devastated.
Dougie, who performed a jazz number in a Michael Jackson-inspired costume, just made the cut. After his energetic performance, Lythgoe suggested his routine was full of more club dancing than technical movement. But after some hesitation from the judges, Dougie was given a ticket to the Academy.
The episode's final performer was 12-year-old Olivia from Rochester, New York, who danced a leggy contemporary solo and showed extreme flexibility but with control. Derulo said she "looked like a painting", and all three judges agreed she would move on to the next round.
In next week's episode of SYTYCD, to air on Monday, June 20, the young dancers from the past three auditions will meet up at the Academy, where they will try to catch the eye of any of the All-Stars.
To read last week's recap of the Chicago auditions, click here.
By Laura Di Orio of Dance Informa.
Photos: Contestants at the New York City auditions for SYTYCD Season 13. Photos by Adam Rose, courtesy of Fox Broadcasting Co.