SYTYCD Season 13: From 40 to 10 dancers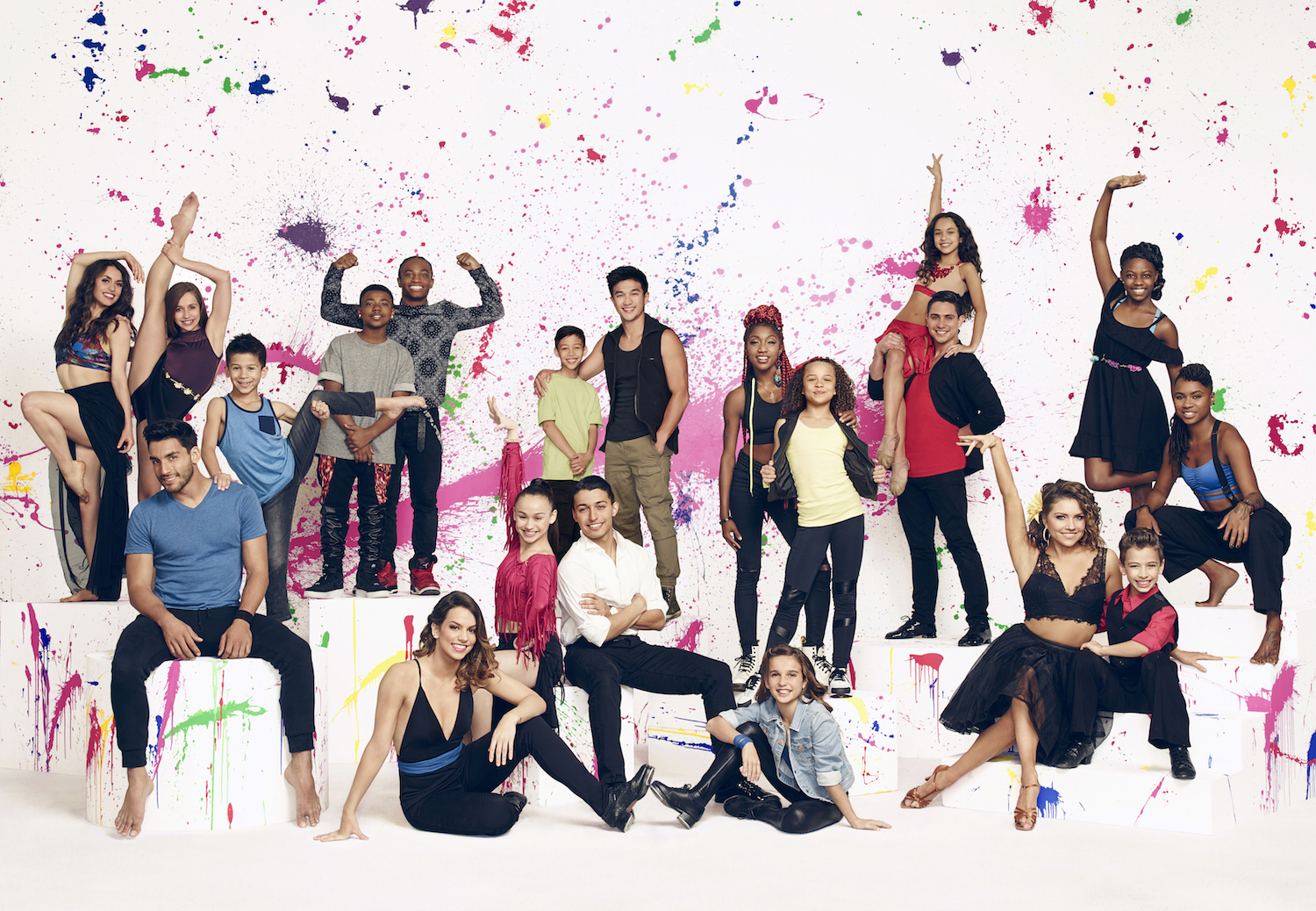 The fifth episode of the Fox show So You Think You Can Dance: The Next Generation aired on Monday, June 27, 2016, at 8 pm EST. This episode presented the final night of "The Academy", where 10 All-Stars cut their teams to just one dancer, whom they will mentor and compete with for America's votes.
Day three of "The Academy" began with the youngsters learning a hip-hop routine from Emmy Award-winning choreographers Tabitha and Napoleon. Eventual judge Maddie Ziegler watched on.
After what looked like a ton of fun and only an hour of rehearsing, Robert and Comfort watched their teams perform the hip-hop routine. Cuties Tahani and Joziah killed their performances, as well as Aniyah, Sage, Gavin and Logan. The final couple from Robert's and Comfort's teams were J.T. and Phoenix. They did a splendid job, but seemed a bit nervous.
The time came for Robert and Comfort to cut one dancer each. Robert chose to cut Gavin, and Comfort decided to watch Logan and Phoenix dance for a chance to stay by performing a solo. Both young ladies did a fantastic job, but in the end, Comfort decided to keep Phoenix and cut Logan.
Obviously, the next sequence of events was presented in montage fashion, and by the end, the remaining All-Stars cut one dancer from their teams, leaving the three dancers on each team to learn Travis Wall's contemporary routine. Among the dancers to be cut were favorites Merrick and Lev.
Enter Emmy Award-winning Travis Wall. The All-Stars were seen giving each of their three remaining dancers some advice, including Kathryn, who said, "No matter what happens, I want you to leave it on the stage and be so proud of yourself." After 90 minutes of learning the choreography, it was time to perform.
Team Kathryn's three dancers were up first…Tate, Avery and Quinn. Looking like a trio that had practiced together for years, the three dancers blew the judges away. Kathryn had an insanely tough decision, but decided to cut Quinn.
Enter the next montage of shots of the incredibly talented next generation of performers. After seeing everyone, Sasha cut Ashley from her team, and Robert cut Sage. Team Gaby's three tap dancers were up. The tappers each had a very mature performance. Gaby decided to cut Lucas, but only after many words of encouragement.
Jenna's ballroom dancers made her cry with their emotional routines, and the other All-Stars seemed so impressed and excited about their team's performances that were out of their comfort zones. Jenna ended up cutting Dougie, Jonathan cut Victoria, Paul cut Lennox, Joshua cut Trey, Comfort cut Aniyah, and Fik-shun cut J.J.
Cue the final day of "The Academy." Each All-Star had a one-on-one conversation with their remaining two dancers and watched them perform a solo. After a quick speech from Judge Nigel Lythgoe about how the All-Stars should choose the dancer they "emotionally connect with", the All-Stars made their decisions.
After some emotional speeches from the All-Stars, America had their top 10. Kathryn chose to keep Tate, having to say goodbye to Avery. Sasha chose Jordan, Fik-Shun kept Kida, Jenna decided to cut Joshua and keep Jake. Robert kept J.T., and Joshua kept Sheaden. In a twist of events, Paul chose Ruby and not popular dancer Sophia Lucia. Gaby chose Emma, and Jonathan kept Daniela. Finally, Comfort decided to cut Phoenix and keep Tahani.
So, here are the Top 10 Next Generation dancers:
Jordan with All-Star Sasha
J.T. with All-Star Robert
Tate with All-Star Kathryn
Daniela with All-Star Jonathan
Ruby with All-Star Paul
Jake with All-Star Jenna
Tahani with All-Star Comfort
Kida with All-Star Fik-Shun
Sheaden with All-Star Joshua
Emma with All-Star Gaby
Next week will provide our first glimpse of what these young dancers will look like dancing next to their All-Star counterparts, and it will be the first time we'll hear feedback from young judge Maddie Ziegler. Next week's episode is set to air on Monday, July 4 at 8 pm EST.
To read last week's recap of the fourth episode, which introduced us to "The Academy", click here.
By Allison Gupton of Dance Informa.
Photo: (Top row L-R:) All-Star Kathryn McCormick, Tate McRae, Kida Burns, All-Star Fik-Shun Stegall, Sheaden Gabriel, All-Star Marko Germar, All-Star Comfort Fedoke, Tahani Anderson, Daniela Avanzini, All-Star Jonathan Platero, Jordan Wardick and Sasha Mallory. (Bottom row L-R:) All-Star Robert Roldan, J.T. Church, All-Star Gaby Diaz, Ruby Castro, All-Star Paul Karmiryan, Emma Hellenkamp, All-Star Jenna Johnson and Jake Monreal. Photo by Drew Hermann, courtesy of Fox Broadcasting Co.