SYTYCD Season 13: Top 6 perform; 1 leaves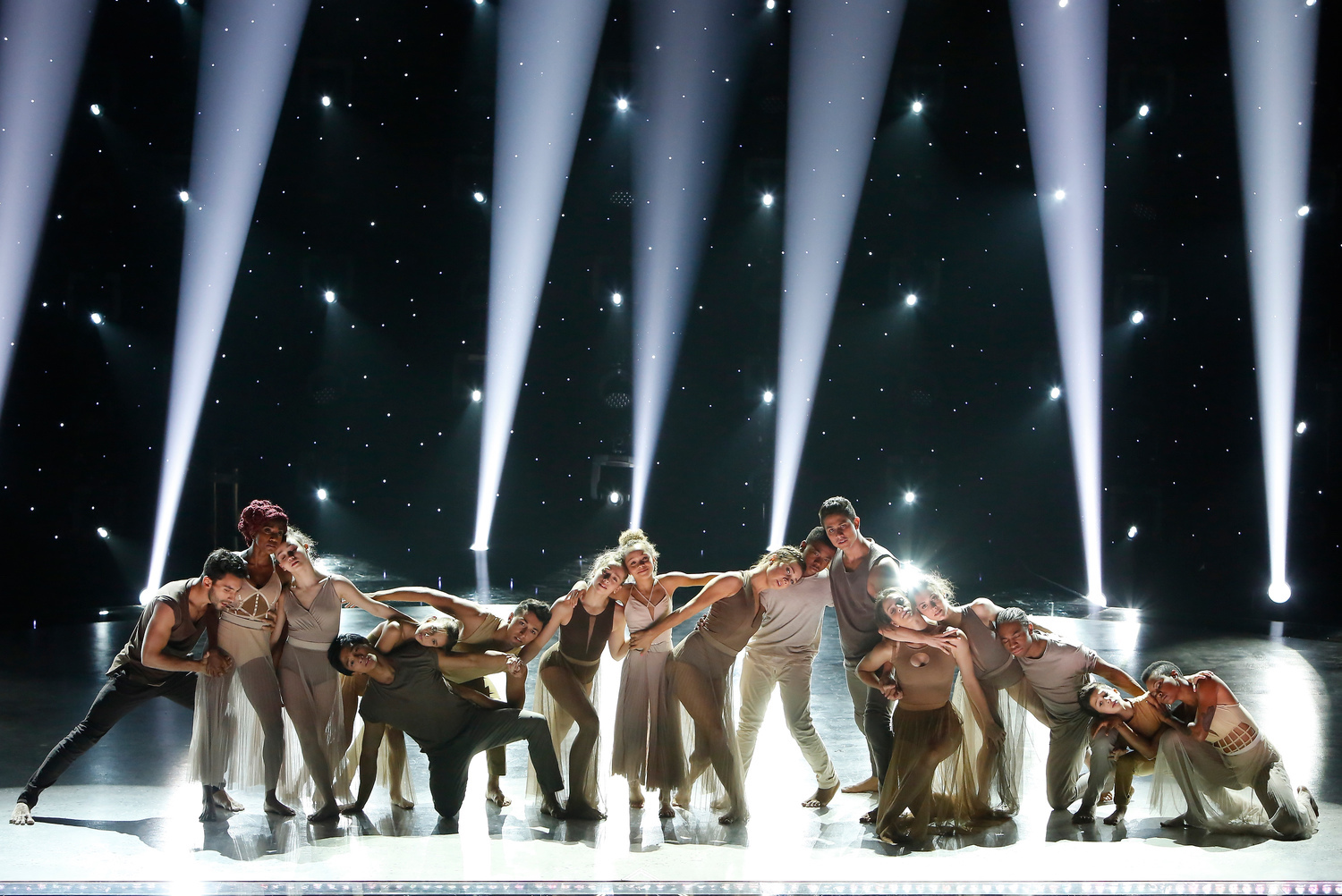 After a two-week hiatus because of the Olympics, the 10th episode of So You Think You Can Dance premiered on Monday, August 22, 2016 on Fox. The episode began with a beautiful, evocative contemporary routine from the Top 6 Next Gen dancers and the 10 All-Stars to "What the World Needs Now is Love" by Will Young, choreographed by Travis Wall. As just a reminder, the Top 6 dancers are J.T., Ruby, Tate, Tahani, Kida and Emma.
The first of the Top 6 dancers to be interviewed by host Cat Deeley was Kida. Cat mentioned he may have a crush on someone, but Kida would not divulge any more information. They then watched Kida's rehearsal time with All-Star Fik-Shun and hip-hop choreographer Luther Brown. Their routine moved at a killer speed and was full of dynamic changes. It received a standing ovation from the crowd, and positive feedback from the judges.
The next dancer we heard from was Tate. We watched Tate and All-Star Kathryn's rehearsal with choreographer Mandy Moore, and they performed a multi-dimensional, gorgeous contemporary routine about sisterhood that stirred up some emotions for me, and most likely many viewers, because of Tate and Kathryn's obvious connection.
Before Ruby took the stage for her fierce ballroom solo, we watched a clip of her making a YouTube video with a friend as part of a "What Else Can They Do" segment.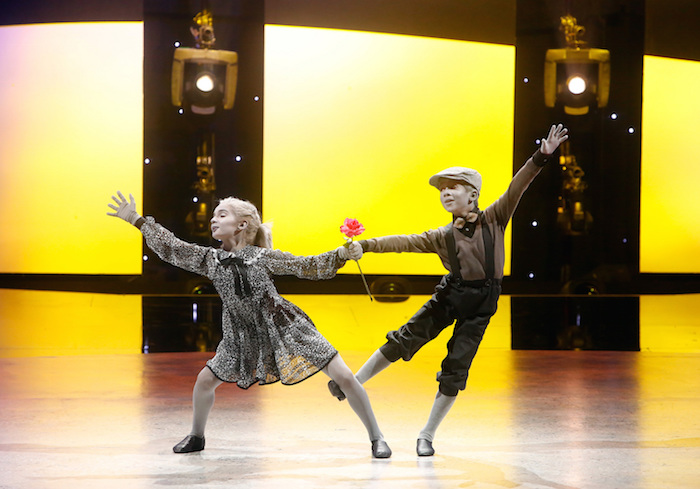 J.T. and Emma were the first couple of Top 6 dancers we saw paired up, and this week they had Travis Wall give them a contemporary routine about young love. The stage started very grey and muted, except for a single red rose. As they danced, the stage lighting became brighter and brighter and their smiles got bigger and bigger. Three of the four judges loved the routine, but judge and producer Nigel Lythgoe was not a huge fan of the routine. He liked the concept of the dance, but said the dance was "so sweet" that it gave him "a toothache."
Tahani's "What Else…" segment was about how she loves fashion and making bows for her hair. Then we watched her do a very opposite-of-bow-making hip-hop solo routine, which she slayed.
Next to the stage to briefly speak with Cat was the final ballroom dancer, Ruby. We watched Ruby and All-Star Paul's rehearsal with Mark Ballas, and then they performed a very fun and upbeat jive routine with some crazy cool lifts. The judges loved the routine and thought Ruby looked like a new dancer after the Olympic break.
Before a super neat and kind of funky contemporary solo from Tate, we watched her "What Else…" segment about how she is a singer/songwriter. We find out she takes vocal lessons, and tries to keep her options open in the performing arts.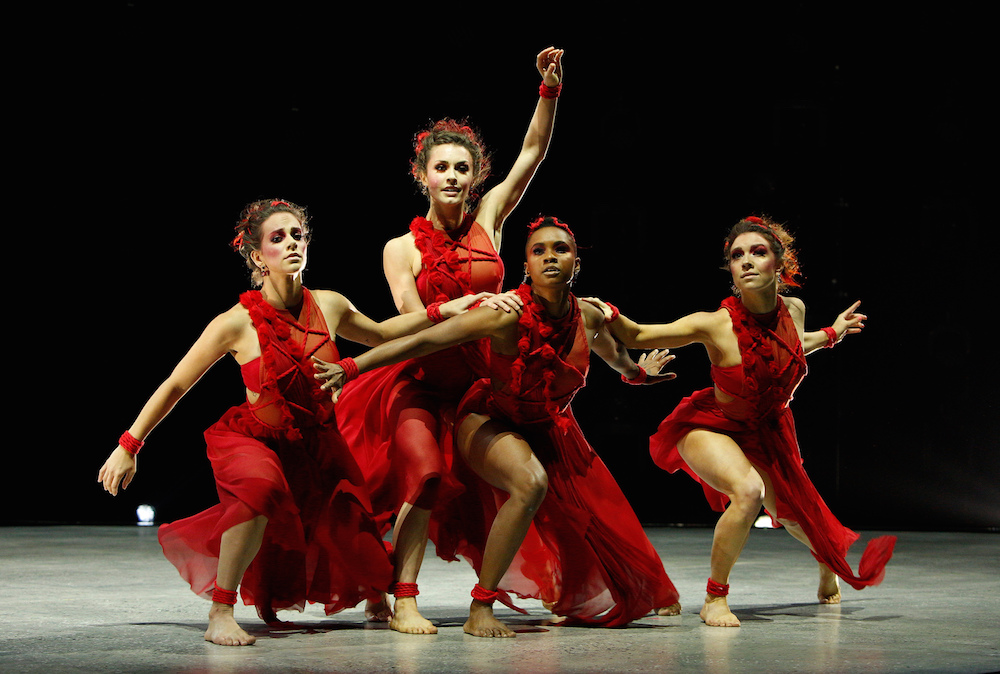 Four of the female All-Stars – Gaby, Jenna, Kathryn and Sasha – performed a stunning contemporary dance that had my jaw on the floor…so good.
The next pair we see perform together was Kida and Tate dancing a mature Paso Doble choreographed by Mark Ballas. They received a standing ovation from the judges; the judges loved their partnership and were impressed that the style didn't look foreign to the two of them.
[Really quick rant.] One thing I will say about the show this season that I'm not loving is that whomever is the first judge we hear from, they robotically praise the choreographer. Every time, because someone, probably a producer, told the judges to do so. I wouldn't mind if the judges were more natural and nonchalant about it, but most of the critiques from the judges seem forced. Am I the only one that has noticed? [Rant over.]
J.T.'s "What Else…" segment showcased him jumping on a pogo stick over 500 times! Then we watched him perform a more mature solo to "Feelin' Good" by Michael Bublé.
After a brief commercial break, we saw Emma's talents on the trombone; then watched her incredible tap talent in a solo!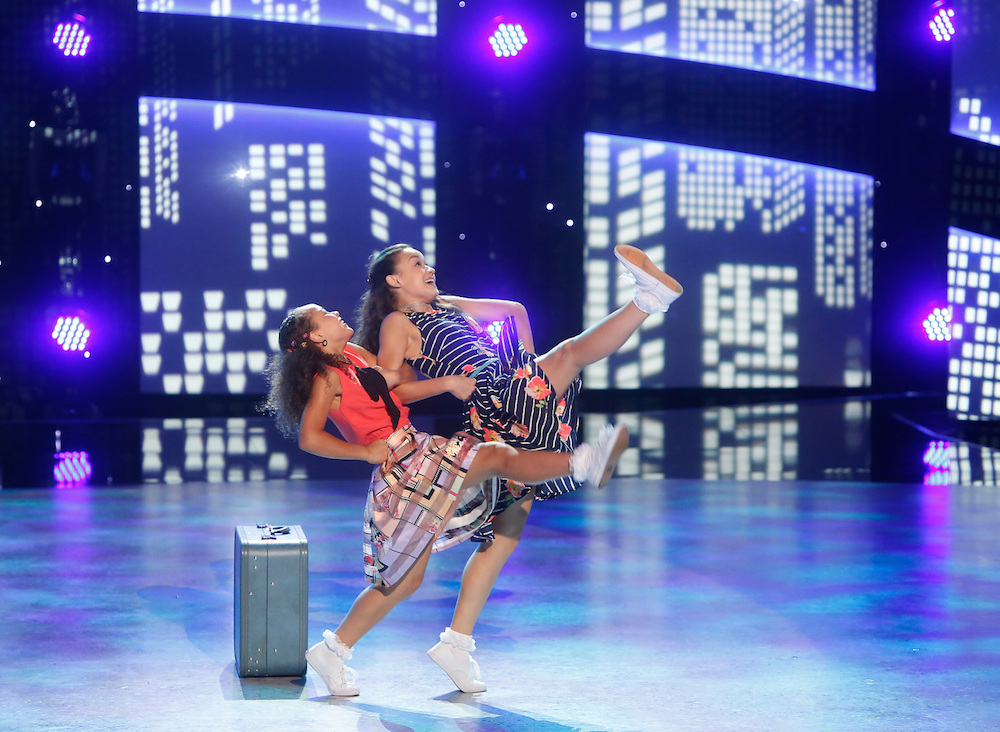 Tahani and Ruby were next to perform together in a Broadway routine choreographed by Al Blackstone. Their story was about being best friends, and the judges (for the most part) thought they executed the style beautifully. Yet Jason and Nigel didn't think the performance was a standout routine of the night.
The remaining All-Stars – Comfort and the men – performed an insanely dope hip-hop routine to Busta Rhymes that received a standing ovation from the crowd.
Next up was a brief catch-up with tapper Emma, and then we saw her rehearsal with All-Star Gaby and tap choreographer Nick Young. They performed a rugged dance to "We Will Rock You." With crazy rhythms and timing, the pair nailed the routine and the judges thought it was spectacular.
During Kida's segment, we learn that he is fluent in American Sign Language because his brother is a deaf dancer. We then watch him perform a robotic, ridiculously isolated and amazing hip-hop solo.
Cat next checked in with jazz dancer J.T., where he did a hilarious rap about pizza and Comfort. Then him and All-Star Robert performed an inspiring Broadway routine to "Mr. Bojangles", choreographed again by Al Blackstone, about passing down your knowledge and mentorship to the next generation (perfect for this season.) Again with the two of them, I cried at this routine because of the story, but also J.T. and Robert's connection. Of course, the judges agree with me, and think this routine will live on in everyone's memories.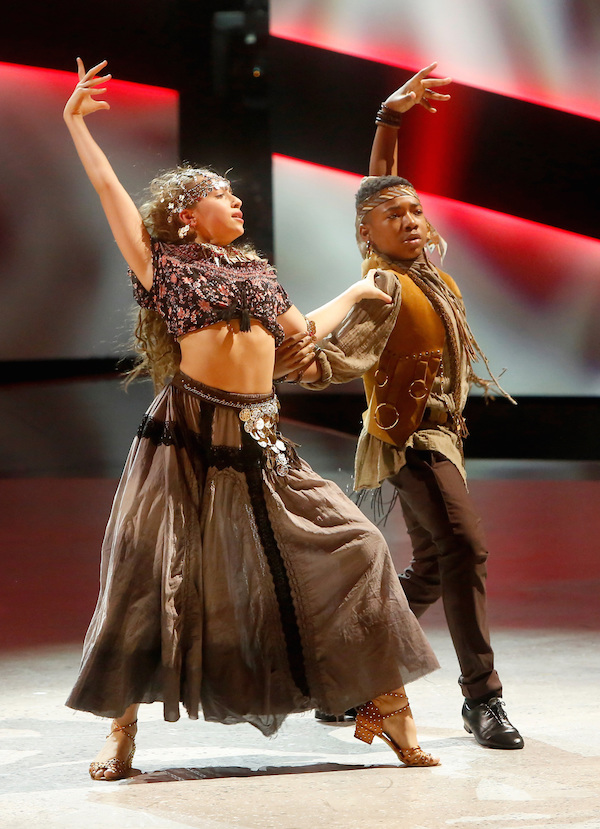 Tahani and Comfort were the final pair of the 10th episode. After Cat catched up with Tahani, we watched their rehearsal with hip-hop choreographer Jamal Sims. I must say, Tahani has completely grown up in front of our eyes. Comfort and Tahani delivered such a high energy, "Banji" performance and the judges thought the two of them danced well with the props.
Lastly, the dreaded results were read, and the dancer that left the show at the end of this episode was Ruby.
Next week is the 250th episode of So You Think You Can Dance and we should expect to see some exciting performances, including Travis Wall and Maddie Ziegler dancing together, plus for the first time in show history, the dancers will be choreographing their own routines. (FINALLY! I've been saying they need to do this for years.)
By Allison Gupton of Dance Informa.
Photos: ©2016 FOX Broadcasting Co. Credit: Adam Rose.