SYTYCD Season 13 Winner Revealed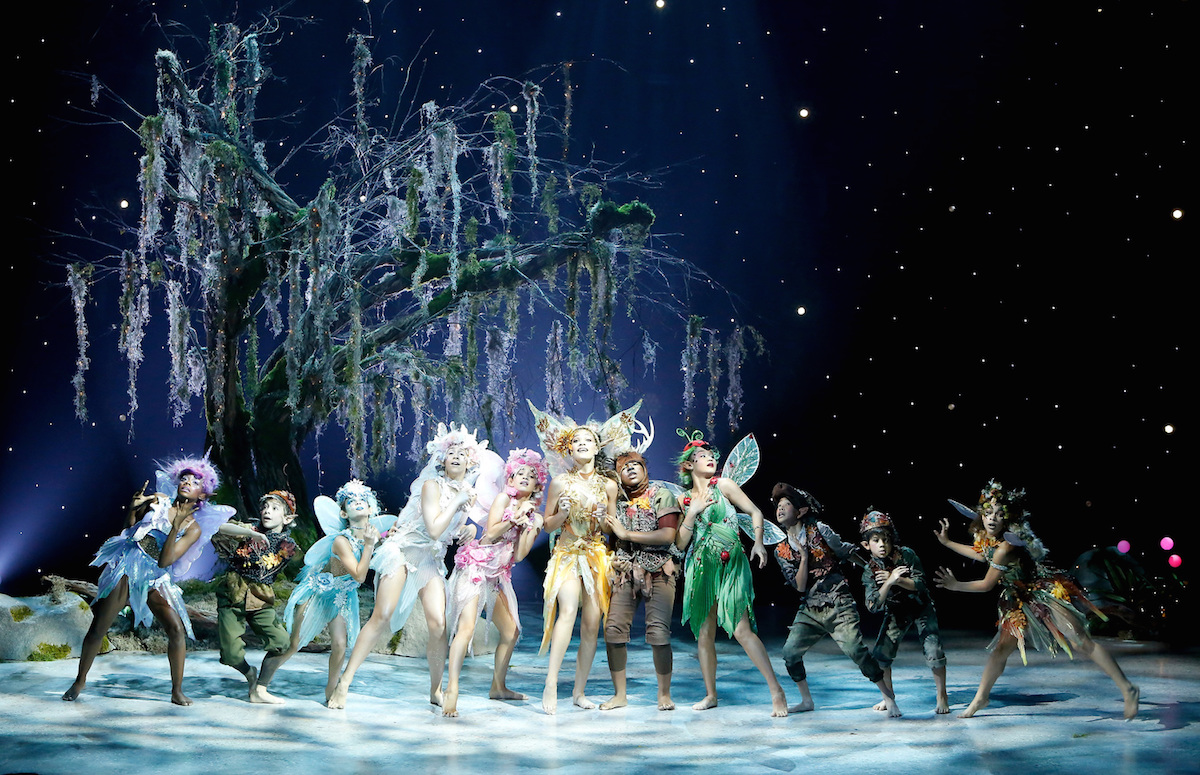 The finale of So You Think You Can Dance Season 13 aired on Monday, September 12, 2016 on Fox. The episode kicked off with a bang, presenting a fun hip-hop number choreographed by Jamal Sims and Christopher Scott that featured the Top 10 dancers and their All-Star counterparts.
The Top 10 were then introduced by name, ending with the Top 4 dancers – Emma Hellenkamp, Kida Burns, J.T. Church and Tate McRae. Immediately following the introductions, host Cat Deeley moved onto the "Judge's Choice" portion of the live finale.
Executive Producer and Judge Nigel Lythgoe chose his first judge's pick for the night, and it was Kida's own hip-hop piece, "I Can Make Ya Feel." Following Kida and All-Star Fik-Shun's performance, we saw this season's So You Think You Can Dance "Yearbook" segment that was full of fun clips and photos to remind us of the highlights of the year. Before the break, we saw All-Star Marko Germar and Top 10 "Next Generation" dancer Sheaden Gabriel perform a short hip-hop duet.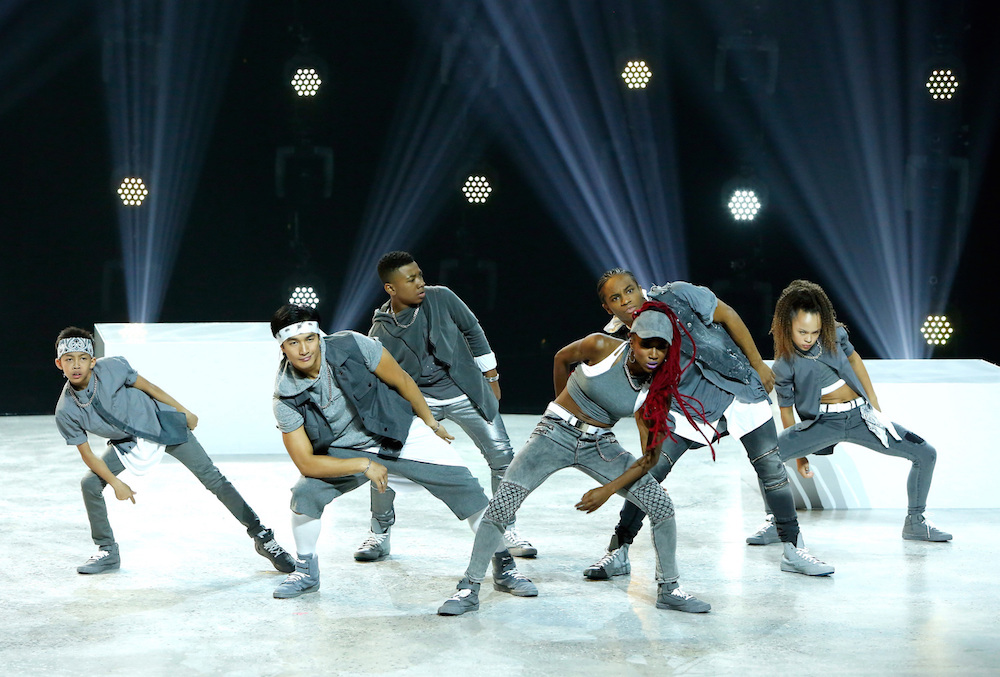 After commercials, finalist J.T. performed his favorite solo from the season to "Feelin' Good" by Michael Bublé. Next was teen judge Maddie Ziegler's pick and she chose finalist Tate and All-Star Jonathan Perez's vivacious salsa routine from last week's episode. The reprise of the piece was even better than the first time!
Judge Paula Abdul's pick was next, and her first favorite routine was Brian Friedman's piece he choreographed on contestant Jordan Wandick and All-Star Sasha Mallory to "The Light That Never Fails" by Andra Day. Following Jordan and Sasha, contestant Jake Monreal performed a brief number with his All-Star Jenna Johnson.
When the show returned from commercial, finalist Tate performed her favorite solo from the season, the one where she wore a blue tuxedo-type costume and danced to "Trophy" by NAO, featuring A.K. Paul.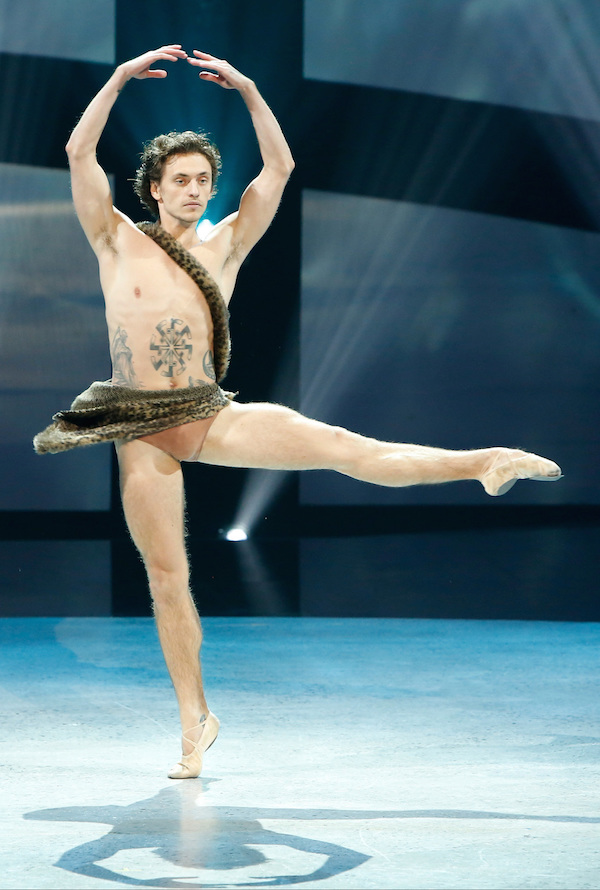 Jason Derulo's first judge's pick was next, and he chose finalist Emma and All-Star Gaby Diaz's tap routine choreographed by Chloe Arnold, entitled "Salute." We then saw a segment highlighting the season's hip-hop contestants, followed by a siiiiiick Luther Brown piece featuring hip-hop specialists Marko, Fik-Shun, Kida, Sheadan, Comfort Fedoke and Tahani Anderson.
Emma performed her favorite tap solo next and seemed to just turn for days at the end. Then the show moved on to its next portion, where the All-Stars told us about their favorite routine from the season. Tate's All-Star Kathryn McCormick chose the piece choreographed by Stacey Tookey, called "The Gift." The piece was even more beautiful than the first time.
Cat then introduced a clip showing a recap of the whole "Next Generation" season and the journey the young dancers went on to get to this point. The Top 10 dancers, along with Ziegler, then performed a work choreographed by Mandy Moore to "Small" by Lamb. They were fairies/forest creatures and the dance was beautifully conceptualized and executed.
Kida then performed his favorite solo from the competition, which was full of amazing popping and animation. Nigel then chose his second judge's pick for the night – Al Blackstone's Broadway routine to "Mr. Bojangles", performed splendidly by J.T. and All-Star Robert Roldan.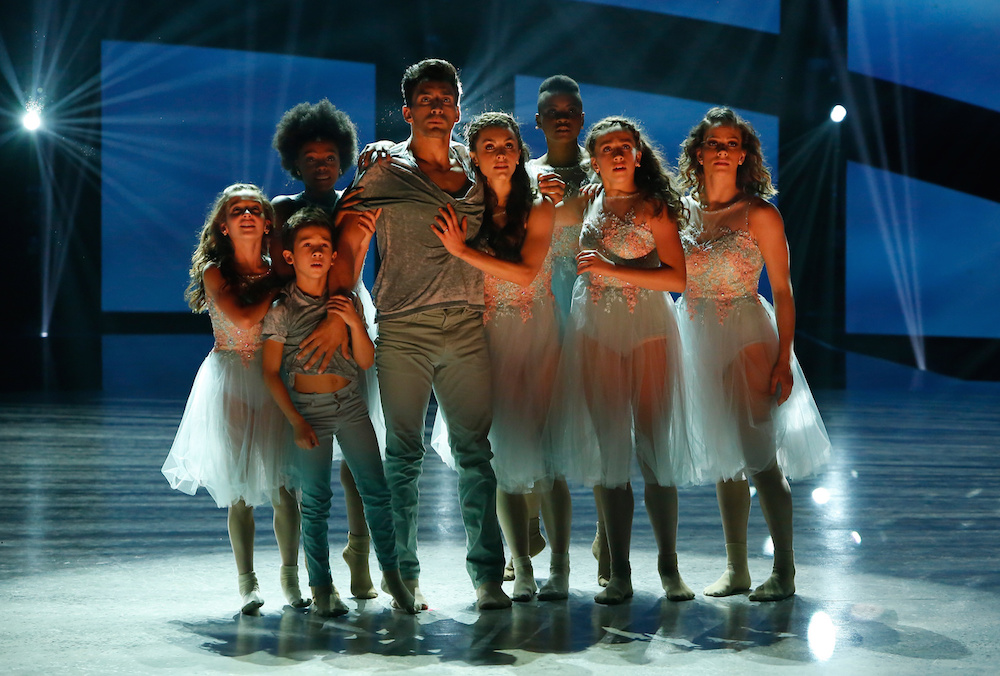 Ballroom was the next style featured, and ballroom specialists Jonathan, Jenna, Jake, Paul Karmiryan, Ruby Castro and Daniela Avanzini performed a fun piece choreographed by Dimitri and Jenna.
Immediately following the fun ballroom number, Cat revealed America's fourth favorite dancer, and it was Emma. We watched a segment on 10-year-old Emma's journey throughout the competition, and she took a bow during a super loud applause.
Comfort and Tahani danced a brief duet, followed by renowned male ballet dancer Sergei Polunin beautifully performing the male variation from Diane and Actéon. You may have recognized Polunin from Hozier's viral music video for "Take Me to Church." Of course, he was breathtaking and so technically proficient.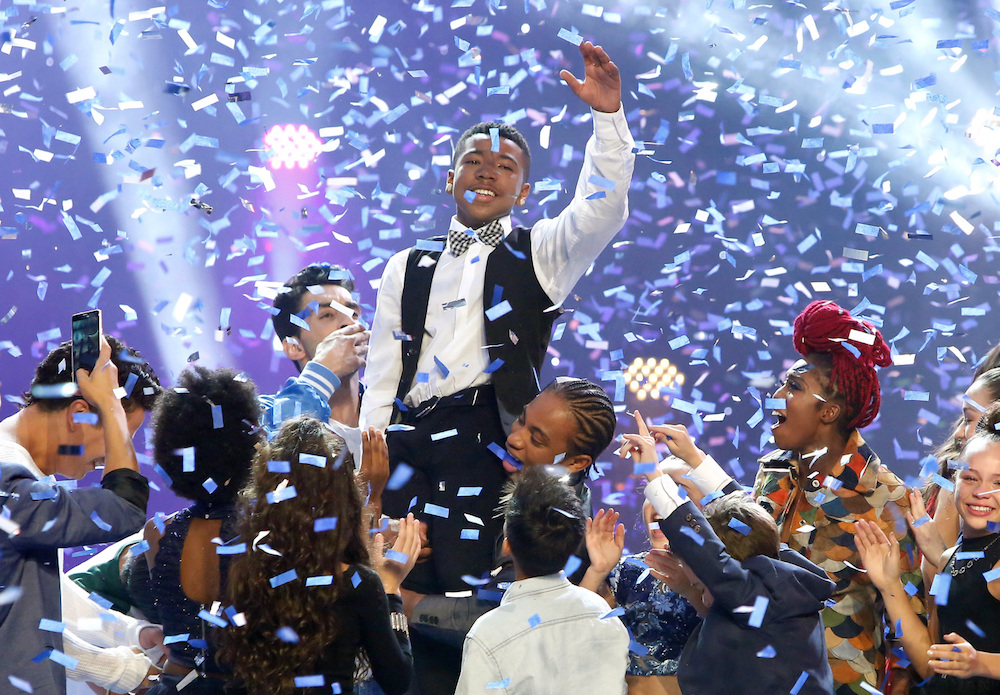 Paula's second judge's choice was Ruby and Paul's Argentinian Tango, choreographed by Miriam and Leonardo. Next to uncharacteristically pick their favorite number from the whole season was Cat, and she chose my favorite piece, which was the All-Star piece choreographed by Elizabeth Petrin and Mandy Korpinen to "Feathery" by Milky Chance.
All-Star Fik-Shun's piece that he wanted to perform again with Kida was "The Buzz" choreographed by Misha Gabriel. Again, this performance seemed to be better as it was tighter than the first time.
Contemporary was the next style highlighted, and Tate, Jordan, J.T., Emma, Robert, Sasha, Kathryn and Gaby danced a gorgeous Travis Wall routine to "Burgs" by Mt. Wolf. Then Daniela and Jonathan took us to the next break with a super energetic ballroom duet.
Ruby and Paul brought us back from commercial break with a sassy ballroom routine, followed by Jason picking another of his favorites from the season. He chose Tahani and Comfort's "I'm Going Down", their more emotional hip-hop piece choreographed by NappyTabs.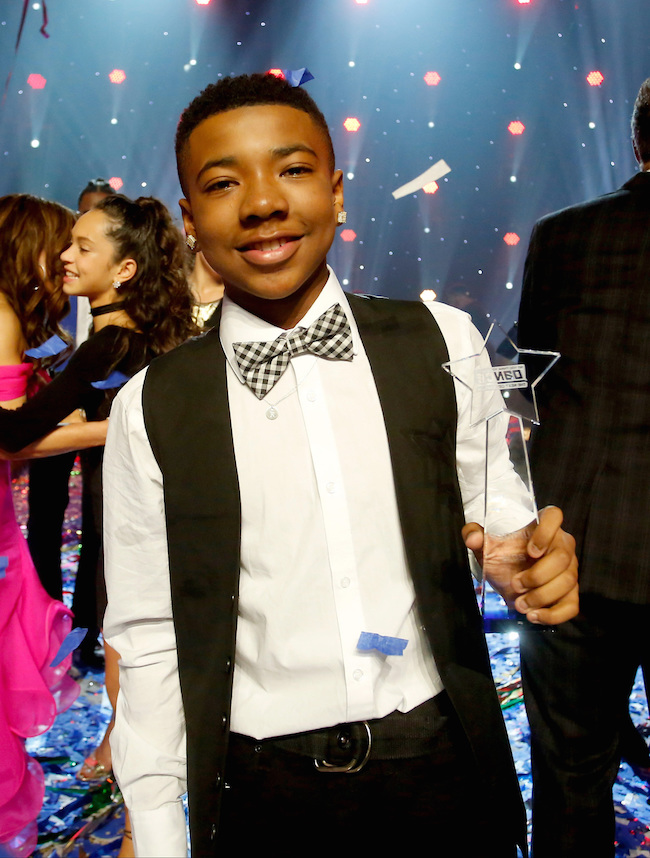 All-Star Gaby (the SYTYCD Season 12 Winner) chose "We Will Rock You" by Nick Young for her and Emma to perform. They honestly just rocked it.
The Top 3 remaining contestants then joined Cat on stage for more results. America's third favorite dancer was read and it was (to everyone's surprise!) Tate, and we were shown Tate's highlight reel from the season.
An emotional Maddie (probably from finding out Tate didn't win) chose Tate and Kida's duet about turnips from the beginning of the season, choreographed by NappyTabs.
The next All-Star to choose their favorite piece from the season was Robert, and he chose their first piece from this season choreographed by Mandy Moore, "Stand in the Light." Robert became quite emotional on stage and made me a bit teary. They're just so wonderful dancing together!
After some inspirational words from Nigel and a segment on Kida and J.T.'s finest moments from the season, Cat read the results… America's second favorite dancer was J.T., which meant the Season 13 Winner of So You Think You Can Dance is KIDA!!!
To go back and read this season's full SYTYCD recaps, head to www.danceinforma.us/so-you-think-you-can-dance/.
By Allison Gupton of Dance Informa.
Photos: ©2016 FOX Broadcasting Co. Credit: Adam Rose.