SYTYCD Season 9: The Scoop on Voting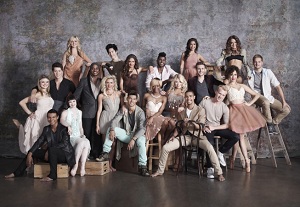 By Stephanie Wolf

With no more elimination show, we're left wondering how the heck voting will work in the new season of So You Think You Can Dance. Tomorrow night, we'll see the Top 20 compete for the first time this season and here's the run down of how the show will work.
All of the dancers will be paired off and dance a routine drawn from a hat—like standard protocol from past seasons. After the show, viewers will vote for their favorite individual dancer. We are left in suspense until the following week's episode, when the judges reveal the bottom three guys and girls at the top of the show. Here's where things get interesting; the bottom six dancers will not dance for their lives. Instead, they will perform their partnered routines and, after all of the dancers have performed, the judges will eliminate one guy and one girl. The viewers will then vote for their favorite dancer from the remaining group.
It's a fairly straight-forward concept and might lead to a more streamlined show—a win win situation. As far as what we can expect to see on tomorrow night's dance floor…the dancers aren't giving out too many clues via their social media accounts, but it sounds like we can expect either on-camera or in-studio appearances from SYTYCD staples Travis Wall and NappyTabs (Napoleon and Tabitha D'umo).
Photo: So You Think You Can Dance Season 9 Top 20 dancers. ©2012 Fox Broadcasting Co. CR: Mathieu Young/FOX