SYTYCD: The Scoop on Tonight's Big Show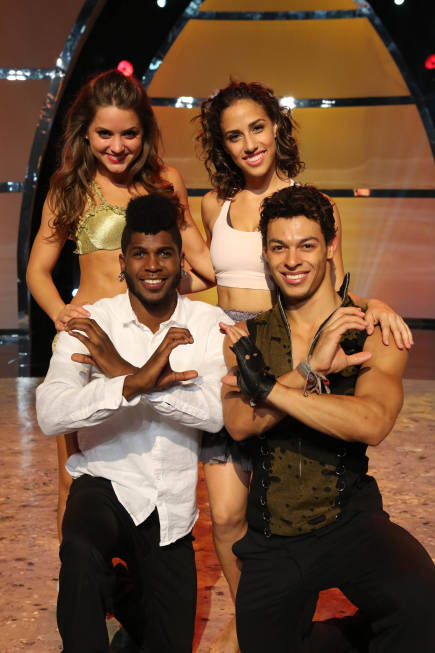 By Stephanie Wolf.
Next Tuesday evening, one male and one female dancer will be crowned the Season 9 winners of So You Think You Can Dance. But before the official winners are announced, the remaining four dancers still have one more week to impress the judges and, more importantly, the viewers. Here's what's in store for this week's big episode.
Renowned director Rob Marshall (Chicago & Nine) joins resident judges Nigel Lythgoe and Mary Murphy for this week's judging panel. Additionally, we'll see more all-stars return to the show and Jean Sok, an inspiring one-legged break dancer, will perform. None of the dancers will be eliminated. The final results of this season will be delivered in the season finale on Tuesday, September 18.
In other SYTYCD news, by popular vote, Amelia Lowe and Matthew Kazmierczak will be joining the Top 10 dancers for this fall's SYTYCD tour. Over the weekend, Amelia tweeted, "Thank you everyone who petitioned! [Matthew] and I are going on the tour! I feel so blessed so grateful we're gonna have a blast."