SYTYCD's Witney and Cole talk about who will win Season 9
Dance Informa spoke with Witney Carson and Cole Horibe, top 6 dancers in this season of So You Think You Can Dance, before tonight's Final Performance Show.
Who do you think will win Season 9?

Cole
I'm rooting for my buddy Chehon. We've been great friends. We met in Vegas Week and have got along since then and been roommates. He works really hard and he's a really good person. I would love it if he was to win. I think Cyrus is going to win though. He's never been in the bottom.
Witney
They're all so good and they all deserve it, so it's hard to pick one person. They've worked so hard.
What was your favorite routine of the season?

Cole
Mine was the Sonya Tayeh routine with Allison Holker. It was just overall an amazing experience working with Sonya. She inspires you to give 200% of yourself to everything, to rehearsal and to the performance. She also instills confidence in you. She trusts you as an artist that you can make your own decisions or interpretations. And Allison is absolutely phenomenal.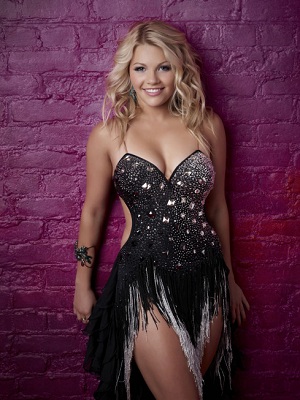 Witney
I think for me it was the Whitney Houston dance I did by Stacey Tookey, just because that was the hardest for me. She is the sweetest person ever and she pushed me so hard. I think that was the most rewarding and trying experience for me.
What style of dance was the hardest for you to pick up on the show?
Cole
Cha cha.
Witney
Bollywood
You will both be going on tour this upcoming fall. What are you looking forward to most about the tour?
Cole
I think just traveling in general. I haven't done much traveling in my life. Just being able to travel and do what we love doing, which is performing.
Witney
I think it's cool to see the fans who have been voting for us all this time and to interact with them and show them what we love to do. I think that will be really, really fun. I'm excited.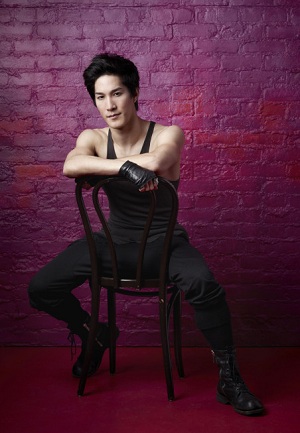 What are your career plans, now that your time on the show has ended?
Cole
I'm planning a career in acting, possibly film or television acting. It's been my goal since I was a child.

Witney
I think for me, just dancing. I would love to get into acting or singing to broaden my career a little bit. I'm excited to see what the future holds.

There's rumors that this could be the last season of So You Think You Can Dance. If it is, how would you feel about that?
Cole
It's such an amazing show and it provides public awareness for dancing. I feel like dancing was really never that popular and shows like So You Think You Can Dance have made it become something that people can appreciate more. I think it gives dancers an opportunity to have a promising career because I feel like it's so hard to make it as a dancer. It's enabled other opportunities also, like acting. I plan to become an actor so I feel like it's going to help me to get my foot in the door, hopefully. So I think it would be really sad if it ended.
Witney
Oh no, I don't want it to be the end! I want it to keep going.
Tune into FOX tonight to see the SYTYCD Final Performance Show, before next week's finale and winner reveal.
Photos: ©2012 Fox Broadcasting Co. CR: Mathieu Young/FOX