The Nutcracker by Vitacca Dance Nov. 27-29 at The Woodlands Resort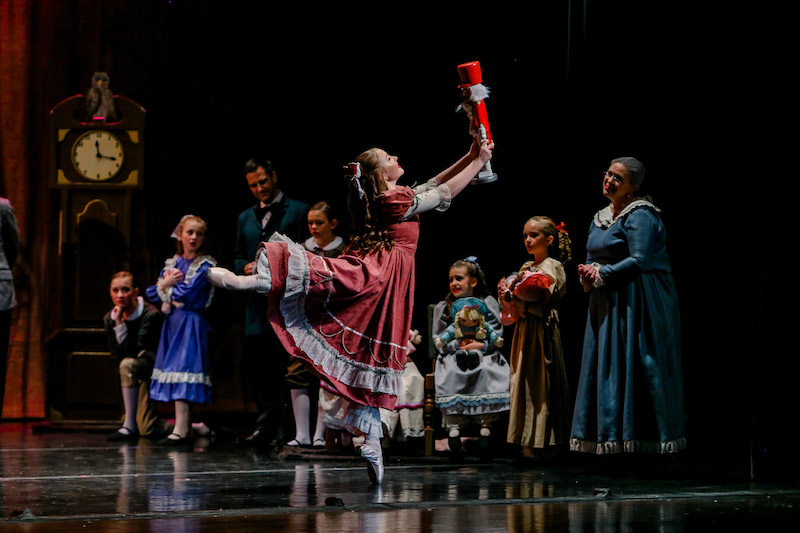 Vitacca Vocational School for Dance presents The Nutcracker from November 27-29, 2020 at The Woodlands Resort 2301 North Millbend Drive in The Woodlands. This season's production features Vitacca Dance Artists from the greater Houston and The Woodlands areas and Guest Artists including Liam Hogan of Colorado Ballet who will perform the role of Cavalier. The Nutcracker is a dazzling holiday tradition for children and adults of all ages. Bring your family and friends on Clara's magical journey from her home on Christmas Eve into the Land of Snow and Kingdom of Sweets. The Nutcracker is the perfect introduction for children to the wonderful world of ballet.
Enjoy this season's performance while seated at a socially distanced, family specific, audience table. Audience tables sold in two, three, four, six and eight seats and go on sale October 25. Find out more about The Nutcracker and purchase your family specific table at www.VitaccaDance.com.
Make your family's experience extra magical with The Nutcracker Sugar Plum Fairy VIP Experience ticket add-on for the Saturday, November 28 and Sunday, November 29 performances at 1:00 PM. The $17 per ticket add-on includes a boutique gift bag and the opportunity to take your own personal photo onstage in the Kingdom of Sweets with the Sugar Plum Fairy immediately following the performance.
The Nutcracker 2020 Performance Information can be found at www.VitaccaDance.com (Tickets on sale October 25th)
Image curtesy of Vitacca Dance