The Suzanne Farrell Ballet in two programs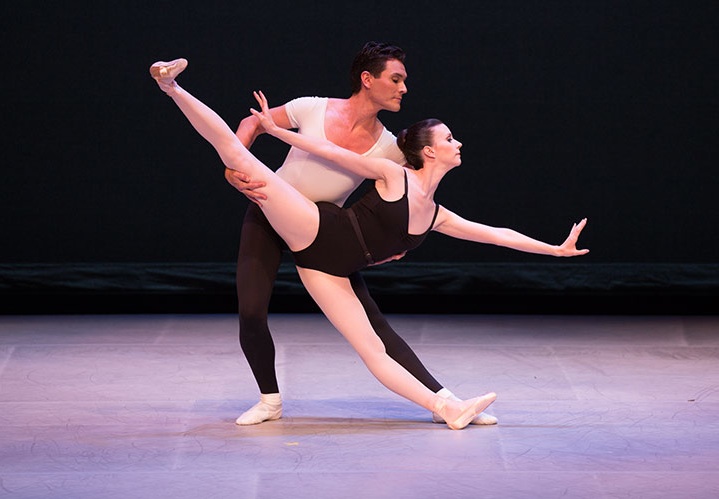 The John F. Kennedy Center for the Performing Arts will present its own ballet company, The Suzanne Farrell Ballet, under the artistic direction of legendary ballerina Suzanne Farrell, on November 6-10.
The company will offer two programs of mixed repertory highlighting the work of George Balanchine. The performances will feature the company premiere of Balanchine's Pas de Dix in honor of Ms. Farrell's dear friend Maria Tallchief, who passed away earlier this year. This 1955 ballet, with music by Alexander Glazounov, is one of the hallmarks of Tallchief's renowned career.
Other repertory will include Balanchine's Mozartiana, Episodes, Duo Concertant, Agon and Tempo di Valse, which has not been seen by Washington audiences in 10 years.
In addition, Paul Mejia's Romeo and Juliet will also be presented as a company premiere. In anticipation of the 450th anniversary of the birth of William Shakespeare, this 25-minute ballet depicts the writer's tragic tale through Juliet's eyes, reminiscing on key moments from the lovers' star-crossed romance, from the ball to the tomb. Originally premiered in 1977, the choreography is set to a score from Tchaikovsky's Romeo and Juliet Fantasy Overture.
Throughout all performances, the Kennedy Center Opera House Orchestra will provide live accompaniment conducted by Allan Lewis. On October 23, the company will also present excerpts of a selection of ballets from the season on the Kennedy Center Millennium Stage.
Returning principals and soloists include Natalia Magnicaballi, Heather Ogden, Paola Hartley, Elisabeth Holowchuk, Michael Cook, Pavel Gurevich, Kirk Henning and Matthew Renko.
For more information on The Suzanne Farrell Ballet's upcoming performances, or to book tickets, visit www.kennedy-center.org. Details of Program A and B are available online. Ticket prices range from $29 to $79.
Photo: Elisabeth Holowchuk and Michael Cook of The Suzanne Farrell Ballet performing in Episodes in 2013. Photo by Rosalie O'Connor.