Theaterhaus Stuttgart presents 'Greyhounds'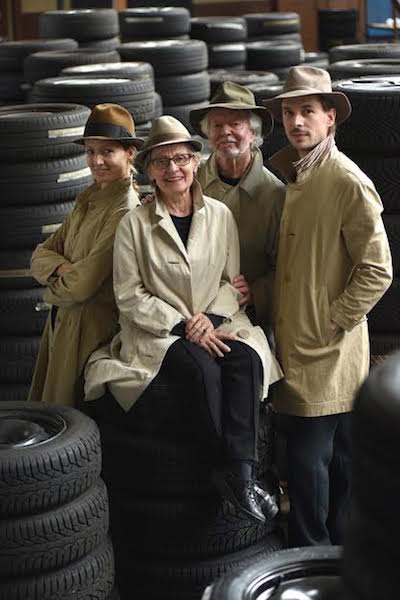 This November will see the première of Greyhounds by and with Egon Madsen, the company coach of Gauthier Dance and star soloist during the golden years of the Stuttgart Ballet. A work exploring the lifelong adventure of dancing, Greyhounds will be presented at Theaterhaus Stuttgart, a major theatre in Germany.
Madsen, who celebrated his 70th birthday and his 60th stage anniversary in summer 2012, felt it was important to present a work that took a fresh look at dance, an art form that is usually only associated with youthfulness but really is a lifelong story. The result, Greyhounds, will feature choreographies by Marco Goecke, Amos Ben-Tal, John Neumeier, Mauro Bigonzetti and Eric Gauthier.
Madsen, very much a living legend, will be joined onstage for this unique work by Marianne Kruuse, a colleague from the John Cranko era, and former Stuttgart Ballet Soloists Julia Krämer and Thomas Lempertz. Kruuse, who is also known for her work with John Neumeier (who created 24 important parts for her while she was a prima ballerina) taught at The School of The Hamburg Ballet, eventually becoming deputy director before she retired two years ago. Likewise, Krämer was a prima ballerina who danced with John Cranko for 16 seasons, finally making first soloist before retiring to teach. Lempertz, another homegrown Stuttgart talent, eventually retired from the stage to focus on fashion.
Greyhounds combines the biographies of these four dancers with brand new choreography as well as a special version of John Neumeier's early work Separate Journeys, which was created in Stuttgart.
Greyhounds will have its world premiere on November 1-5 at Theaterhaus Stuttgart, T2. For further information, visit www.theaterhaus.com.
Photo: Julia Krämer, Marianne Kruuse, Egon Madsen and Thomas Lempertz. Photo by Regina Brocke.