Train with Rhythm Works Integrative Dance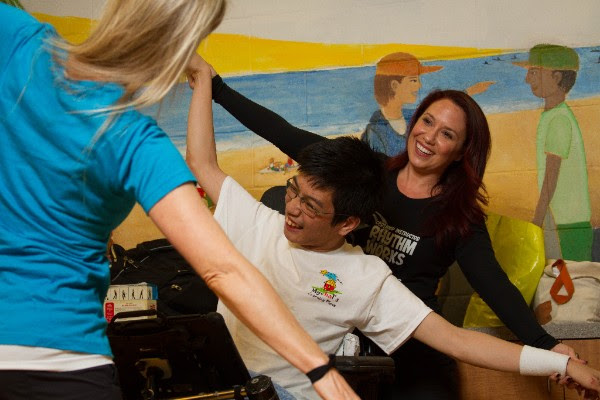 Dance teachers, are you struggling with bad behavior in your classes? Do you feel burned out and wish you could move in a new direction? Are you looking for new ideas and teaching tools? Have you ever wanted to work more effectively with students who have special needs and learning differences?
If you answered "yes" to any of these questions, it's time to check out Rhythm Works Integrative Dance, a groundbreaking rhythm and dance program for those with individual learning differences and other special needs. From now through October, Rhythm Works Integrative Dance (RWID) will be hosting Instructor Certification Courses across North America.
"We're on a mission to create meaningful participation opportunities for people with differential abilities and needs around the world, and it starts with educating teachers, coaches and therapists like you!" wrote Global Director Tricia Gomez.
Some of the topics covered in RWID certification are sensory integration and how it affects learning and behavior, the mechanics of moving and working safely with people who have limited or hyper mobility and low or high muscle tone, and creating developmentally appropriate choreography.
For more information, visit www.rhythmworksid.com. Call 310-755-4973 with any inquires. See the upcoming in-person trainings listed below. Note that online courses are available to begin at anytime.
2018 WORKSHOPS
August 10 - Edmonton, AB, CAN
August 12 - Iowa Park, TX
August 14 - Buffalo, NY
August 18 - Baltimore, MD
August 20 - Dayton, OH
September 30 - Liberty, MO
October 26 - Kissimmee, FL
Photo courtesy of RWID.
---