tWitch and Allison announce Baby Boss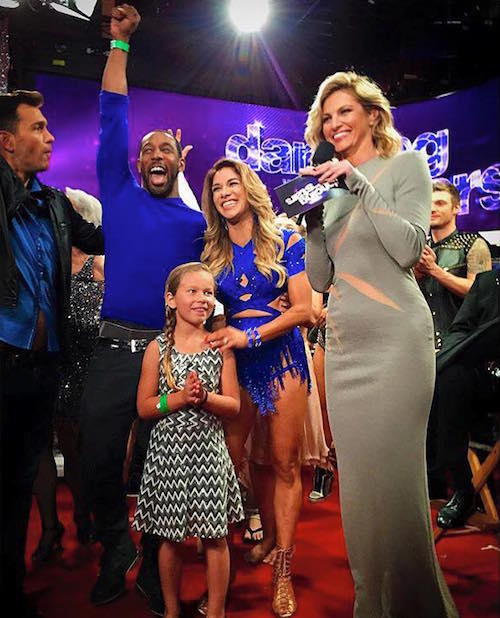 So You Think You Can Dance's beloved star Stephen "tWitch" Boss joined his wife, Allison Holker, on Monday night's Dancing With The Stars, where she dances as a professional partner. The couple excitedly announced that they were expecting a #BabyBoss!
Just under two years ago, the dancing lovebirds said their "I Do's" at SYTYCD Executive Producer Nigel Lythgoe's Villa San Juliette Vineyard and Winery in Paso Robles, California. [See a photo from their Big Day here.]
After announcing their pregnancy during live national television, tWitch leaped over to The Ellen DeGeneres Show on Wednesday to see their first "ultrasound" (really just a cute hoax by DeGeneres of a baby with tWitch's face dancing in a womb to the musical stylings of a beating heart.) tWitch, who appears on the show frequently, was clearly enamored to share that he was going to be a dad.
Holker's 7-year-old daughter Weslie Renae Fowler appeared excited at Monday's announcement too.
On Wednesday, DeGeneres said, "I am so happy for both of you!" She jokingly added, "I mean you could have made the announcement on this show, but that's okay."
The baby is due in March, according to tWitch. Dance Informa congrats the gorgeous Boss family!
Photo courtesy of ABC's Dancing With The Stars.