U.S. debut tour for Spellbound Dance Company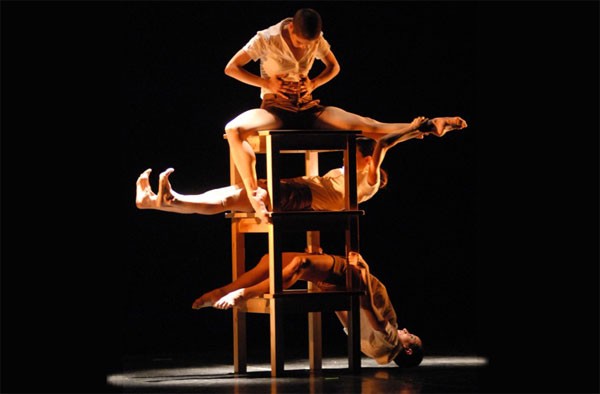 Italy's leading contemporary dance company, Spellbound Dance Company, is finishing its U.S. debut tour at the Kravis Center for the Performing Arts in Palm Beach, FL, this weekend. After touring to Houston, TX, Irvine, CA, Boston, MA, and Portland, OR, in the last month, the company is presenting four performances from Thursday, April 11th through Saturday, April 13th in Palm Beach.
Founded in Italy in 1994, Spellbound Dance Company is known for using their bodies to tell a story, which helps to create a beautiful and unique performance experience. Their unique blend of poetic and creative dance, combined with some of the most talented dancers throughout the world, has helped Spellbound to earn the title of Italy's leading contemporary dance company.
Their U.S. performances are under the direction of choreographer and Artistic Director Mauro Astalfi. As the founder of Spellbound, Astalfi has spent years perfecting the techniques and talents of the company, and uses his creativity and ingenuity to help propel Spellbound to success. The U.S. program will consist of three separate pieces: She Is On the Ground, Downshifting and Lost for Words, all choreographed by Astalfi.
The company's Palm Beach performances are presented as part of Kravis Center's new cutting-edge presentation series titled "P.E.A.K." for "Provocative Entertainment at Kravis." The series presentations will feature some of the most unique, daring and thought-provoking artists from around the world. The goal of the series, which focuses on ethnic diversity and contemporary themes, is to elevate the creation and understanding of artistic expression – with an emphasis on performers drawn from diverse cultural backgrounds and communities.
As part of P.E.A.K., adult guests attending Spellbound Dance Company performances in the Rinker Playhouse will receive a drink ticket good for one complimentary beverage. Also, on April 11th, attendees can enjoy a free pre-performance discussion by Steven Caras at 6:15 p.m.
For more information on Spellbound Dance Company's Palm Beach performances, visit www.kravis.org or call the box office at 561-832-7469. Tickets are priced at $28. The Kravis Center is located at 701 Okeechobee Blvd, West Palm Beach, FL 33401.
Photo: Spellbound Dance Company in performance. Photo courtesy of the Kravis Center for the Performing Arts.