Want to train in Aerial Dance this summer?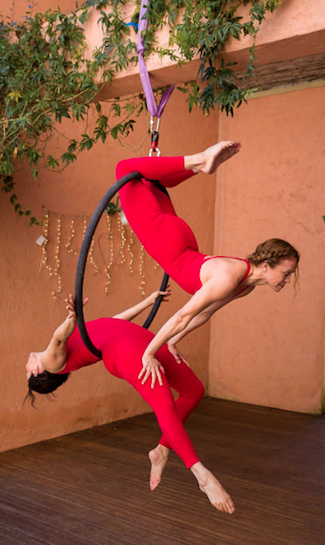 Webster University and Newsam Aerial Dance have announced the Aerial Dance for Dancers Summer Workshop, an educational opportunity for students and teachers in St. Louis, Missouri this June 16 and 17.
Monica and Graciela Newsam, authors of Aerial Dance for Dancers – Technique and Syllabus, have developed a curriculum, designed for those with no previous aerial dance training.
During the summer workshop, Monica and Graciela will teach not only aerial skills but also how these elements can be seamlessly merged with dance movements on the floor. All participants will discover a new body-space relationship while having fun in a safe environment.
The workshop will take place at Webster University's Department of Dance. Early registrations cost $175 and onsite registration is $180. To register, or for more information, visit www.newsamaerialdance.com or call 314-954-4331.
Photo: Monica and Graciela Newsam. Photo courtesy of Newsam Aerial Dance.