Wonderbound to premiere 'Gone West'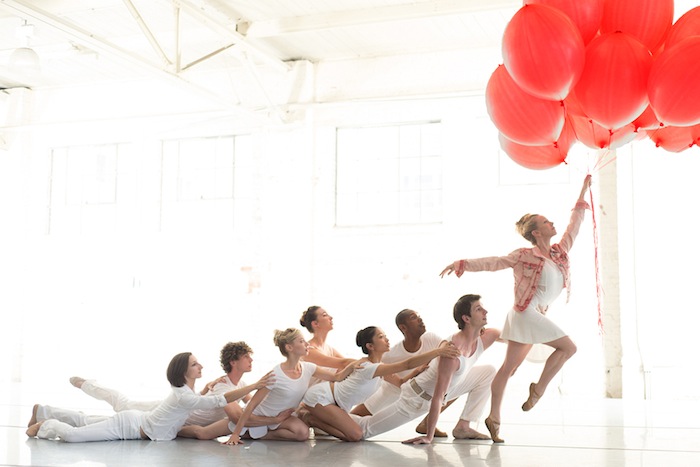 This April, Wonderbound invites audiences to experience a brand new creation that is best described as a cross between Shakespeare's The Tempest and a KOA campground. A collaborative work featuring the choreography of Garrett Ammon, music of Ian Cooke and poetry of Michael J. Henry, this world premiere work, entitled Gone West, will close Wonderbound's 2013-14 season.
"Each time I have worked with Michael J. Henry, he has pushed me to new and unexpected places. Gone West is no exception. Mike has brought a collection of beautifully flawed humans to life in these new poems," said Ammon. "Having Ian Cooke and his band join us on this adventure is adding an entirely new dimension. Ian's music is as layered as Mike's characters, creating a richness and depth that is utterly inspiring. It is a privilege to work with such dedicated and honest artists."
In 2008, Ammon and Lighthouse Writers Workshop Executive Director Michael J. Henry embarked on a creative relationship that has produced two celebrated works, When the Power Goes Out (2009) and Intersection (2009), that meld dance with the written word. This third full-length collaboration will feature 11 new poems by Henry.
"Poets don't usually collaborate or even consider their audiences," said Henry, "we just write something and hope that people read it. This production is more dynamic, fun and ambitious than anything else I have done to date. Garrett and the dancers are able take my writing and make it come alive, adding depth and nuances that I had never even thought of. Working with Garrett is truly the highlight of my career as a writer."
Gone West will feature Denver musician Ian Cooke and his band live, and Cooke has composed 10 new songs for this production.
"My inspiration for Gone West comes from the relationships humans have with each other, and with the earth. I think periodical exposure to raw, unfiltered nature gives us clarity and helps us sort out our issues." Cooke said. "Nature can be harsh, but even when it causes traumatic events, it helps us evolve. Developing this theme with Wonderbound and Michael J. Henry is a joyous process. I feel that telling this story together through dance, poetry and music is one of the best, most human ways to do so."
As always, the public is encouraged to experience the performers, not only at the official shows throughout the season, but in their rehearsal space in the heart of Denver. Visitors are asked to call to confirm rehearsal schedules.
Gone West will take place April 4-6 at the Performing Arts Complex at Pinnacle Charter School and April 12 and 13 at the Parker Arts, Culture and Events Center. Tickets are on sale now at wonderbound.com or by calling 303-292-4700. For those eager to see what comes next, holding to tradition, Wonderbound will announce their 2014-15 season at the performances.
Photo by Kristen Hatgi Photography/Hatgi Sink Studios.