World Ballet Day LIVE returns October 1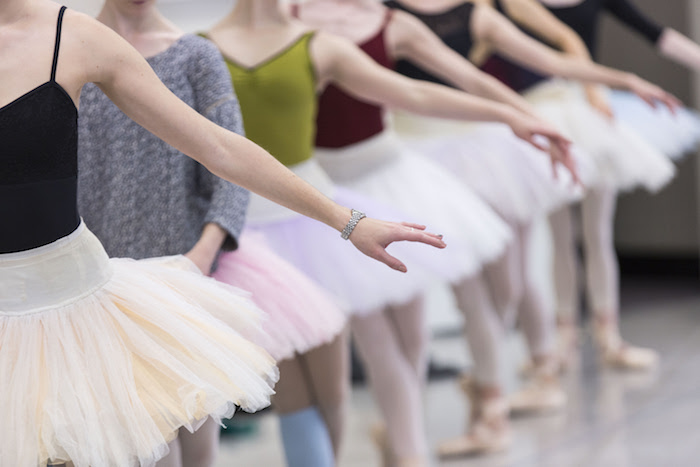 It's less than two weeks till World Ballet Day LIVE returns! Following last year's unprecedented collaboration for the first World Ballet Day LIVE, five of the world's leading ballet companies will once again stream 23 hours of live, behind-the-scenes footage on Thursday, October 1.
The Australian Ballet, Bolshoi Ballet, The Royal Ballet, The National Ballet of Canada and San Francisco Ballet have partnered to provide viewers around the world with an inside look at professional ballet companies in the studio, on tour and in performance.
Each company will introduce viewers to a variety of experiences from technique classes and rehearsals to backstage preparations. World Ballet Day LIVE will be a celebration of dance and an opportunity for audiences to see what it takes to be one of the world's top companies and get an inside look at the athleticism and dedication required for a life in ballet.
This year, World Ballet Day LIVE will include pre-recorded footage from a wide range of regional dance organizations geographically close to the five participating companies. Confirmed companies so far are American Ballet Theatre, Bangarra Dance Theatre, Birmingham Royal Ballet, Boston Ballet, English National Ballet, Hamburg Ballet, Houston Ballet, Les Ballets Jazz de Montréal, National Ballet of China, Nederlands Dans Theater, Northern Ballet, Pacific Northwest Ballet, Royal New Zealand Ballet and Scottish Ballet.
The Australian Ballet once again kicks off World Ballet Day LIVE from its headquarters in Melbourne, Australia. This presentation includes a day in the life of the company, from the universal ritual of daily class, to rehearsals of Artistic Director David McAllister's brand new production of The Sleeping Beauty and four other productions that will tour to China later that month. In addition, viewers will go behind the scenes to learn about The Australian Ballet School, the company's audience engagement programs, ballet philanthropy, the magical wardrobe department and a sneak preview of a new ballet for children. Joining The Australian Ballet for guest spots throughout the program will be esteemed fellow dance companies Bangarra Dance Theatre, the Royal New Zealand Ballet and the National Ballet of China.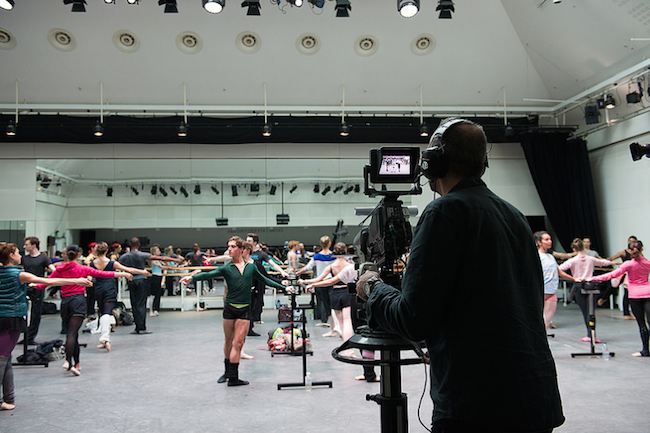 The Bolshoi Ballet will present the company in their daily routine with highlights of their 240th season. The day will begin with a live stream of morning class, followed by a report on two world premieres from last season—Radu Poklitaru's Hamlet and Yuri Possokhov's Hero of Our Time—as well as special projects which were announced during the first World Ballet Day LIVE last year. The Bolshoi's program will also take viewers into the studio for live rehearsals and a comprehensive overview of the upcoming 240th season featuring world premieres, revivals, special projects, festivals, international tours, guest company presentations on the Bolshoi Theatre stages and a gala dedicated to the memory of Maya Plisetskaya. Through interviews with Vladimir Urin, Sergei Filin, Yuri Possokhov, Boris Akimov, Brigitte Lefevre, Azarii Plisetski and more, this programming will underscore the Bolshoi Theatre as the nucleus of all things dance.
The Royal Ballet will air exclusive backstage footage from across the Covent Garden building. As well as showing segments of morning class live, filming will follow the preparation and off-stage action from a matinee performance of Kenneth MacMillan's Romeo and Juliet featuring Federico Bonelli and Lauren Cuthbertson. Rehearsals for the world premiere of Carlos Acosta's Carmen, which opens in October, will be broadcast alongside exclusive footage of Royal Ballet Principals preparing for highlights from the 2015-16 Season. A portion of the program will be dedicated to a discussion of the future of ballet in the U.K., with Royal Ballet Director Kevin O'Hare and Directors from Birmingham Royal Ballet, English National Ballet, Northern Ballet and Scottish Ballet.
Next, audiences will see The National Ballet of Canada on tour at the Place des Arts in Montréal, Québec. The five-hour block begins with company class followed by a rehearsal of Christopher Wheeldon's The Winter's Tale, based on the Shakespeare play, which makes its North American premiere in Toronto in November. The National Ballet of Canada will then take viewers behind the scenes at a dress rehearsal of William Forsythe's the second detail, Marco Goecke's Spectre de la Rose and Wayne McGregor's Chroma, focusing on how ballet companies prepare for performances while on tour.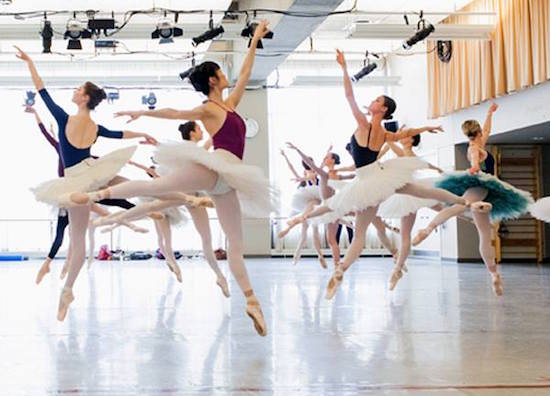 San Francisco Ballet will stream company class and rehearsals of the works the company is preparing for the 2016 Repertory Season and a fall tour to China. The broadcast will also feature live interviews with Artistic Director/Principal Choreographer Helgi Tomasson and The Royal Ballet Artist in Residence Liam Scarlett about his Frankenstein, a co-production with The Royal Ballet, which SF Ballet will perform during its 2017 Repertory Season. Choreographer William Forsythe will share his perspective on SF Ballet and the upcoming presentation of his Pas/Parts, a North American premiere that debuts as part of the SF Ballet's 2016 Repertory Season.
In the lead up to World Ballet Day LIVE, viewers are encouraged to participate in the Dance Anywhere Contest, which invites them to submit a video or photograph of themselves dancing in front of regional landmarks. They should use #WorldBalletDay and feature the title card available online. Content posted to Facebook, Twitter or Instagram prior to October 1 may be shared during the live segments.
For more information, visit worldballetday.com.
Photo (top): Artists of The Australian Ballet in rehearsal. Photo by Kate Longley. Photo (left): The Royal Ballet's live-stream as part of World Ballet Day 2014. Photo by Sim Canetty-Clarke. Photo (right): National Ballet of Canada Artists in rehearsal. Photo by Karolina Kuras.
---