'World of Dance' offers chance for redemption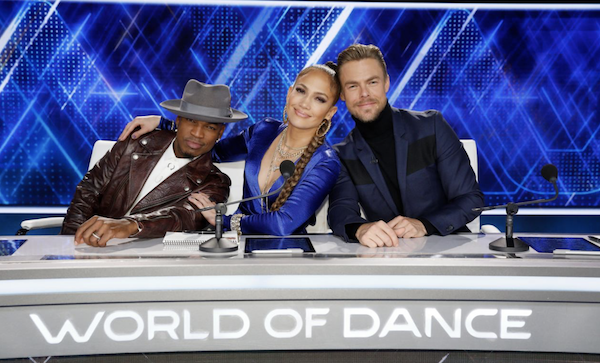 NBC's World of Dance moves to the next round of the competition – with a MAJOR twist – in the first episode of "The Duels" airing this Sunday, March 17 at 8/7c.
In "The Duels," the top qualifying acts from each division will choose a rival and face off in a head-to-head elimination duel. The judges will score each act based on their artistry, precision and athleticism, and the top scoring act from each duel will move forward in the competition.
New to this season, the exhilarating chance of "Redemption". In Redemption, the two highest-scoring eliminated acts have one final chance to compete for the last spot in the next round of the competition, bringing them closer to winning the grand prize of $1 million. For a first look at Redemption, watch the teaser below.
World of Dance is delivering another impressive season, especially on non-linear platforms, where the February 26 Season Premiere generated the show's biggest seven-day digital audience ever. Through two episodes, three-day digital viewership is up +27% versus the show's average last summer.
In traditional linear viewership, the Season Premiere grew with adults aged 18-49 and boasted 8.2 million viewers.
In "live plus same day" linear results, the show's March 3 Sunday debut generated NBC's strongest result for its 8-10 p.m. timeslot, excluding sports and major award shows, since April 1, 2018 with Jesus Christ Superstar Live in Concert.
Jennifer Lopez, Elaine Goldsmith-Thomas and Benny Medina executive produce World of Dance for Nuyorican Productions. Executive producers also include Kris Curry, Matilda Zoltowski, Tina Nicotera Bachmann, Alex Rudzinski, David Gonzalez and Matthew Everitt. The series is produced by Universal Television Alternative Studio in association with Nuyorican Productions and World of Dance.
Want to watch the latest episode? Head to www.nbc.com/world-of-dance.
Photo: World of Dance "Qualifiers" Episode 301 with Ne-Yo, Jennifer Lopez and Derek Hough. Photo by Trae Patton, courtesy of NBC.