'World of Dance' Season 2 premieres May 29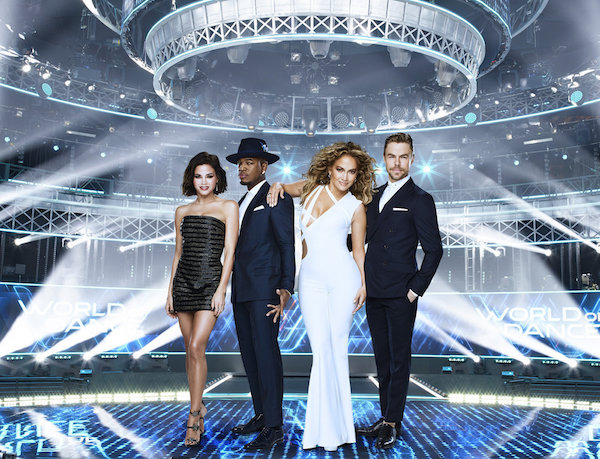 NBC's hit series World of Dance, which premiered as the most-watched new summer alternative series in 10 years in 2017, is preparing to premiere Season 2 on Tuesday, May 29. As if that isn't exciting enough, NBC recently renewed the show for a third season. The announcement was made by Paul Telegdy, president of Alternative and Reality Group.
"World of Dance is a high-energy competition with immeasurable heart, compelling storytelling and unmatched talent," said Telegdy. "With our exceptional judging panel leading the charge and competitors who are the best in what they do, we're thrilled to once again bring viewers the Olympics of dance."
Meredith Ahr, president of Universal Television Alternative Studio, commented, "We have seen firsthand that these undeniable competitors on World of Dance have a rare fire and passion within. It is a privilege for us to provide this unparalleled platform, which pushes dancers to unlock their greatest potential and can change the trajectory of their personal, professional and artistic lives."
Jennifer Lopez, who serves as an executive producer and judge, said, "We set out to make World of Dance a competition series of the highest caliber — every act that hits the stage gives their all and challenges themselves against the most elite athletes in the world. As an executive producer and judge, I'm constantly reminded of the heart and determination it takes to rise to the challenge and become the best of the best. I can't wait to see the talent that comes across our stage for Season 3."
World of Dance gives dancers the platform to showcase their talents and compete for a life-altering grand prize of $1 million, led by a judging team consisting of J Lo, Derek Hough and NE-YO.
In partnership with the preeminent global dance brand World of Dance, the series brings the world's elite dancers together to compete in epic battles of artistry, precision and athleticism. Solo dancers compete against duos and crews in an unlimited range of dance, including hip-hop, popping, locking, tap, ballet, break dancing, ballroom, stomping and more.
The premiere season in 2017 saw French hip-hop duo Les Twins crowned champions. (Watch all the episodes at www.nbc.com/world-of-dance.)
The second season begins at 10 p.m. on May 29, immediately following the season opener for America's Got Talent. Stay tuned for more details at www.danceinforma.com.
For those interested in participating in season three, go to worldofdancecasting.com/index.
Photo: World of Dance Season 2 host Jenna Dewan with judges Ne-Yo, Jennifer Lopez and Derek Hough. Photo by Andrew Eccles for NBC.
---