Young Choreographer's Festival in 9th year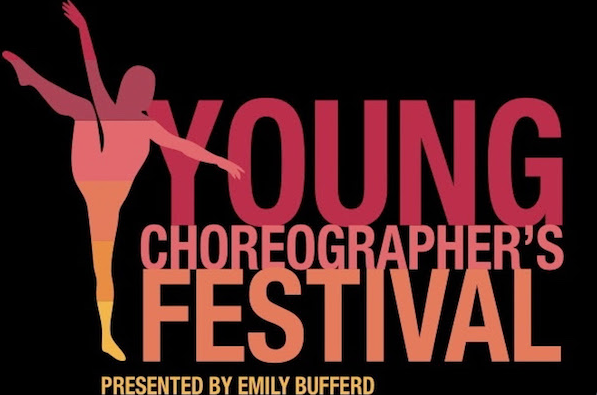 The Young Choreographer's Festival, now in its ninth year, has presented more than 100 Young Artists on its YCF stage. Supporting the work of some of the most up-and-coming 18- to 25-year-old choreographers in all genres of dance, the festival aims to cultivate and foster talented young artists by providing them with the tools, education, resources and platform to successfully pursue a career in dance.
The 2018 festival is set for this Friday, June 22 at Symphony Space in NYC. This year's Young Choreographers are Alex Mitchell, Andrew Mulet, Connor Bermingham, Gilbert Bolden III, Jacob Miranda, Jarred Bosch, Jordan Kaya, Liza De La Garza, Luke Romanzi, Lyndsey Arorash, Maya Nadine Billig, Michael Sakelos, Samantha Lobel and Taylor Garcia.
Then the 2018 Guest Artists are YCF alumna Katelin Zelon, Peridance Contemporary Dance Company and Tracie Stanfield/SynthesisDANCE.
All of the 2018 Young Choreographers have been mentored. Mentors include Maurice Brandon Curry, artistic director of The Eglevsky Ballet; choreographer and master teacher Eric Campros; producer, choreographer and master teacher Shelly Hutchinson; Nijawwon Matthews, artistic director of XY Dance Project; Lincoln Center Scholar Pascal Rekoert; Matthew Shaffer, author of So You Want To Be a Dancer; and Tracie Stanfield, artistic director of SynthesisDANCE.
This year's Talk Back Panelists include Maurice Brandon Curry; Cornelius Carter, director of dance at The University of Alabama; international choreographer and director Ashle Dawson; director, choreographer and master teacher Wes Veldink; and international choreographer/director Brooke Wendle.
YCF alumni have gone on to find success across the dance industry. For example, YCF alumna Marinda Davis is appearing on The CW's show My Last Days as well as NBC's World of Dance. Eryn Renee Young will be a Choreographic Institute Development Resident at UNCSA. Then Rena Butler has been named a Choreographic Fellow at Hubbard Street Dance Chicago.
To book tickets to YCF 2018, visit www.youngchoreographersfestival.com or www.symphonyspace.org.
---