Elite Performance Challenge Dance Competition BACK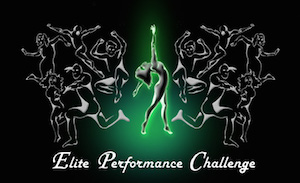 Directors
Tony & Nichole Fortunato
At Elite Performance Challenge, we pride ourselves on running events which are well prepared, timely and organized. Dancers of all ages and abilities are sure to enjoy themselves as they perform in a healthy and inspiring environment that promotes skills and builds confidence. Elite Performance Challenge is committed to running a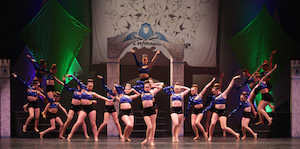 well organized, fun, and positive competition experience. 

Excel in Motion's partnership with EPC allows our competition to offer our unique Elite Dancer Program. This program gives these dancers opportunities to work with some of the most sought after dancers and choreographers in the industry.


This upcoming EPC season is introducing exciting new features to our tour.
- Sleep Saver Schedule: Quality competition in less hours
- Accepting Digital Music: Upload your music to Dance Comp Genie
- Student Choreography Category: We're excited to celebrate your budding choreographers
- Upgraded Scoring System: The new award breakdowns are Silver, Gold, Platinum, High Platinum, and Elite Platinum.
Elite Performance Challenge sees dance as an expression of art and we can't wait to meet your artists!

2019 Competition Tour
TEWKSBURY, MA
March 8-10

ASHLAND, MA
March 15-17

METHUEN, MA
PROVIDENCE, RI
March 22-24

TOLLAND, CT
March 29-31

CHELMSFORD, MA
NASHUA, NH
April 5-7

NOBLESVILLE, IN
April 12-14

SPRINGFIELD, MA
LANCASTER, PA
April 26-28

WOODBRIDGE, VA
NORTHBOROUGH, MA
May 3-5


NATIONALS
DANVERS, MA
June 20-24
Contact:
Elite Performance Challenge
PO Box 5476
Wayland, MA 01778
(508) 647-1000
info@eliteperformancechallenge.com