Groove's vision is to create a positive, fun and memorable experience for dancers, instructors and families alike and to have all participants challenged and inspired by one another. The aim of Groove is to provide interactive, innovative and genuine
events for all dancers to learn, grow and share their talents. Their 2018-2019 Season features nine Fall Conventions, 51 Regional Competitions and two National Finals.


Groove's Conventions are single day events led by their world-renowned faculty. Each convention will feature five classes: Contemporary, Hip Hop, Lyrical, Jazz and Tap.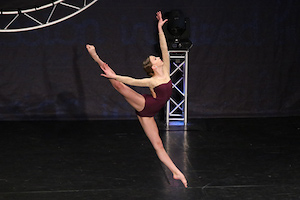 The 2019 Regional Competition season for Groove will feature FREE photos and videos, VIP Director Lounges, FREE Master Classes, three levels of competition and great studio incentives.


Groove's 2019 National Finals will be held in Atlantic City, NJ and Myrtle Beach, SC. Each National Final will include a three-level convention, age-specific dancer parties, Dancer of the Year Competition, their Parent Dance Battle for charity and the event will conclude with Groove's final battle of the dances, known as The JAM. In addition,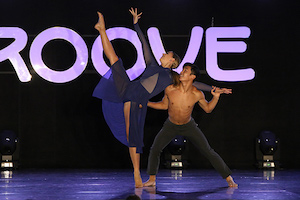 Groove offers a FREE hotel room for qualifying studio directors.
Dates and Venues
2018 CONVENTIONS
Milwaukee, WI :: Oct. 7
Pittsburgh, PA :: Oct. 14
Detroit, MI :: Oct. 21
Randolph, MA :: Nov. 4
Annapolis, MD :: Nov. 11
King of Prussia, PA :: Nov. 18
Kansas City, KS :: Dec. 2
Peoria, IL :: Dec. 9

2019 REGIONAL COMPETITIONS
Jan. 25-27
Orlando, FL
Feb. 8-10
Charleston, SC
Nashua, NH
Voorhees, NJ
Feb. 14-16
Provo, UT
Feb. 15-17
Concord, NH
East Haven, CT
Las Vegas, NV
Feb. 22-24
Atlanta, GA
Biloxi, MS
Long Island, NY
Tampa, FL
March 1-3
Ft. Lauderdale, FL
Kansas City, MO
Robbinsville, NJ (Early)
Springfield, OH
March 8-10
Andover, MA
Millstone, NJ
Nashville, TN
Phoenix, AZ
March 15-17
Dallas, TX
High Point, NC
Lancaster, PA
Woodbridge, VA
March 22-24
Chester, NJ (Early)
Houston, TX
Madison, WI
Westbrook, ME
March 29-31
Austin, TX
Minneapolis, MN
Washington, IL
April 5-7
Denver, CO
Little Rock, AR
Oklahoma City, OK
Toledo, OH
April 12-14
Chester, NJ (Late)
Columbia, MD
Des Moines, IA
Downey, CA
April 26-28
Milwaukee, WI
Pittsburgh, PA
Robbinsville, NJ (Late)
Utica, NY
May 3-5
Buffalo, NY
Detroit, MI
Indianapolis, IN
Seattle, WA
May 10-12
King of Prussia, PA
Manahawkin, NJ
San Diego, CA
May 17-19
Chicago, IL

2019 NATIONAL FINALS
Atlantic City, NJ - Bally's Atlantic City :: June 24-28
Myrtle Beach, SC - Hilton Myrtle Beach Resort :: July 7-11
Main Faculty
For a full list of Groove's faculty, including their bios, please follow this link.
Contact
Groove Productions LLC
3504 Rose Ave., Unit 1
Ocean, NJ 07712
732.579.0737