NUVO Dance Convention BACK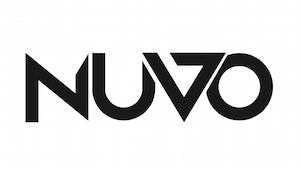 Director
Ray Leeper
Entering its twelfth year, NUVO Dance Convention has officially made its mark in the dance world.


At NUVO you will see a wide variety of dancers, from contemporary to hip-hop and jazz to ballet. Most dancers are between 5-18 years old.
We are unique in that our convention teachers also double as judges. Meaning, dancers are being seen and critiqued by top industry professionals.
With a faculty that is talented, energetic, down-to-earth and supportive in every way, a technical and administrative staff that is unparalleled, and an overall event that has been created with your best interests in mind, it is with great enthusiasm we encourage you to join us for NUVO Season TWELVE!
Main Faculty/Judges
Ray Leeper, Travis Wall, Kenny Wormald, Stacey Tookey, Mark Meismer, Jason Parsons, Ivan Koumaev, Anthony Morigerato, Denise Wall, Dana Foglia, Will Loftis, Chantel Aguirre, Kristen Gorski, Tucker Barkley, Martha Nichols, and Ashly Costa.
Dates and Locations
Sept. 28-30 Anchorage, AK
Oct 5-7 Omaha, NE
Oct 12-14 Tulsa, OK
Oct 19-21 Indianapolis, IN
Oct 26-28 Calgary, AB
Nov 2-4 Albuquerque, NM
Nov 9-11 Memphis, TN
Nov 16-18 Pittsburgh, PA
Dec 7-9 Dallas, TX
Dec 14-16 Toronto, ON
Jan 4-6 Orlando, FL
Jan 11-13 Long Beach, CA
Jan 18-20 Dearborn, MI
Jan 25-27 Atlanta, GA
Feb 1-3 Bellevue, WA
Feb 8-10 Santa Clara, CA
Feb 15-17 Boston, MA
Feb 22-24 Minneapolis, MN
Mar 1-3 National Harbor, MD
Mar 8-10 Atlanta City, NJ
Mar 15-17 Houston, TX
Mar 22-24 Chicago, IL
Mar 29-31 Birmingham, AL
Apr 5-7 Buffalo, NY
Apr 12-14 Kansas City, MO
Apr 26-28 Westminster, CO
May 3-5 Miami, FL
May 10-11 Salt Lake City, UT
May 17-19 Phoenix, AZ
Contact
NUVO Dance Convention
5446 Satsuma Ave.
North Hollywood, CA 91601
Phone 818.432.3894