Starpower Talent Competition BACK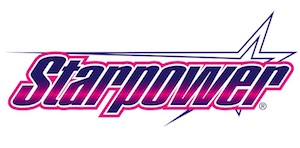 Directors
Gary Pate & Grace Wakefield
Noelle Pate Packett
Starpower offers a professional, exciting, energetic, and unique competitive setting for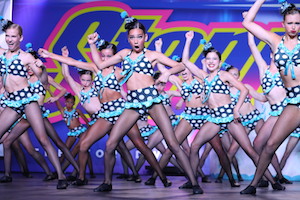 our dancers. With thousands in star dollars awarded, scholarships, performance opportunities, amazing faculty, and innovative scoring system, Starpower has been a leader in the competition industry for over 30 years and continues to grow and improve each year. Starpower offers a chance for everyone across the country to compete with its diverse tour dates and locations; also offering 7 National Championships in the summer of 2019.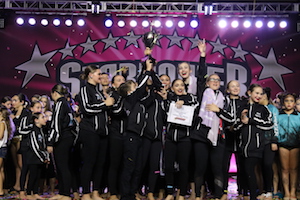 Starpower International is ever expanding and will be touring in 10 Countries, across 3 Continents in 2019 as well!

Dancers can compete in all styles of dance, including jazz, modern, tap, contemporary, lyrical, musical theatre, and many more for all ages!


Starpower offers its participants a chance to win thousands in star dollars, scholarships for dancers to pursue a college education, scholarships to attend our dance workshops and other competitions, trophies, plaques, pins, banners, Mr or Miss Starpower, and much more.
2019 Tour Schedule
Week #1 - Feb 1-3
Seattle, WA
Week #2 - Feb 15-17
Baton Rouge, LA
Long Island, NY
Week #3 - Feb 22-24
Portland, OR
Week #4 - Mar 1-3
Andover, MA
Kansas City, MO
Las Vegas, NV
Little Rock, AR
Gillette, WY (Mar 2-3)
Week #5 - Mar 8-10
East Brunswick, NJ
Week #6 - Mar 15-17
Charleston, WV
Middleton, WI
Murfreesboro, TN
Sparta, NJ
Tulsa, OK
Week #7 - Mar 22-24
Atlanta, GA
Fresno, CA
Indianapolis, IN
Louisville, KY
Meadowlands, NJ
Omaha, NE
St. Charles, MO
Waterford, MI
Week #8 - Mar 29-31
Baltimore, MD
Fort Worth, TX
Gilbert, AZ
Mobile, AL
Ontario, CA
Raleigh, NC
Week #9 - Apr 5-7
Alburuerque, NM
Aurora, IL
Hartford, CT
Lakeland, FL
Memphis, TN
Pittsburgh, PA
Spartanburg, SC
Week #10 - Apr 12-14
East Brunswick, NJ
Jacksonville, FL
Long Island, NY
Manahawkin, NJ
Wichita, KS
Week #11 - Apr 26-28
Ft. Lauderdale, FL
Oaks, PA
Providence, RI
San Diego, CA
Upper Marlboro, MD
Week #12 - May 3-5
Concord, NC
Minneapolis, MN
Niagara Falls, NY
Riverside, CA
Springfield, MA
Woodbridge, VA
Week #13 - May 10-12
Columbus, OH
Denver, CO
Hampton Roads, VA
San Jose, CA
Austin, TX (May 11-12)
Week #14 - May 17-19
Syracuse, NY
Week #15 - May 24-26
Sandusky, OH
Lancaster, PA
Nationals
Atlantic City, NJ June 25-29
Orlando, FL July 2-6
Branson, MO July 3-7
Uncasville July 8-12
Ocean City, MD July 9-13
Myrtle Beach, SC July 15-19
Anaheim, CA July 15-18
WDP/WDC
Meadowlands, NJ July 29-21, 2019
Contact
Phone 301-870-9550
Starpowertalent.com