Dance Companies
Don't see your listing? Add it now…
Joffrey Ensemble

KaliAndrews Dance Studio (Ottawa, Ontario)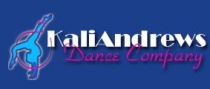 Artistic Director:
Kali Wegg
Styles: Ballet, Jazz, Hip-hop, Modern, Acrobatics, Musical Theatre, Contemporary
Country:
Canada
Contact:
p) 613-601-5254
e) info@kaliandrews.com
w) kaliandrews.com
MOMZ-N-DA HOOD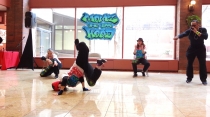 Artistic Director:
Lancelot E. Theobald, Jr.
Styles: Hip-hop, Break
Country:
USA
State: New York
Mother's in their 50's reinvent themselves to learn to Breakdance! Anything is Possible At Any Age!!
Contact:
p) 516.633.9007
e) momzndahood@aol.com
w) www.momzndahood.com
'Dance to Learn!'® Dance Teacher Certificate Program
Artistic Director:
Jessica Clayton
Styles: Ballet, Jazz, Hip-hop, Musical Theatre
State: Colorado
Contact:
e) info@dance-to-learn.com
A David Dance Company
Country: USA
State: GA

A Ludwig Dance Theatre
Country: USA
State: AZ

A-WOL Dance Collective
Country: USA
State: OR

Academy of Dance Arts - Performance Company
Artistic Director:
Regina Vera
Styles: Ballet, Jazz, Modern, Acrobatics, Contemporary
State: Florida
Contact:
e) Danceaoda@gmail.com
Ad Deum Dance Company
Country:
USA
State:
TX
State: Texas
Adam Miller Dance Project
Country: USA
State: CT

Adams Company Dance
Country: USA
State: NY

Adventure Cook Islands - Island Wy Adventures
Artistic Director:
Sean Wichman
Styles: Cultural
Contact:
p) +68222212
Akimbo Dance
Country: Canada
State: BC

Alabama Ballet
Country: USA
State: AL

Alabama Dance Theatre
Country: USA
State: AL

Alameda Civic Ballet
Country: USA
State: CA

Alban Elved Dance Company
Country: USA
State: NC

Albano Ballet Company
Country: USA
State: CT

Albany Berkshire Ballet
Country: USA
State: NY

Alberta Ballet
Country: Canada
State: Alberta

Alessandra Belloni and Company
Artistic Director:
Alessandra Belloni
Styles: Musical Theatre
State: New York
Contact:
p) 212.254.1109
Aletheia Contemporary Dance Theatre
Artistic Director:
Olivia Hamilton
Styles: Ballet, Modern, Contemporary
State: California
Contact:
e) olivia@ttpdance.org
Alexandra Ballet Company
Country: USA
State: MO

Alexandra Beller-Dances
Country: USA
State: NY

Alight Dance Theatre
Country: USA
State: MD

Alison Cook Beatty Dance
Artistic Director:
Alison Cook-Beatty
Styles: Modern
State: New York
Contact:
e) acbdance@gmail.com
Allegro Ballet of Houston
Country: USA
State: TX

Allen Civic Ballet Company
Country: USA
State: TX

ALMA NYC
Artistic Director:
Zanza Steinberg
Styles: Ballet, Jazz, Tap, Hip-hop, Modern, Musical Theatre, Swing, African, Contemporary
State: New York
Contact:
e) info@almanyc.org
Alonzo King's Lines Ballet
Country: USA
State: CA

Alpha Omega Theatrical Dance Company
Country: USA
State: NY

AMEBA Acrobatic and Aerial Dance
Country: USA
State: IL

American Ballet Theatre William J. Gillespie School at Segerstrom Center for the Arts
American Contemporary Ballet
Country: USA
State: NY

American Repertory Ballet
Country: USA
State: NJ

American Repertory Dance Company
Country: USA
State: CA

Amherst Ballet Theatre Company
Country: USA
State: MA

Amy Marshall Dance Company
Country: USA
State: NY

Anaheim Ballet
Country: USA
State: CA

Andrew Jannetti & Dancers
Country: USA
State: NY

Anima Dance
Country: USA
State: IL

Anita Cheng Dance
Country: USA
State: NY

Ann Arbor Civic Ballet
Country: USA
State: MI

Ann Dunn and Dancers
Country: USA
State: NC

Anna Myer and Dancers
Country: USA
State: MA

Anne-Marie Mulgrew and Dancers Company
Country: USA
State: PA

Antelope Valley Ballet
Country: USA
State: CA

ARC Dance Company
Artistic Director:
Marie Chong
Styles: Ballet, Modern, Contemporary
State: Washington
Contact:
p) 206-352-0798
Arch Dance Company
Country: USA
State: NY

Aria Dance Company
Country: USA
State: WA

Don't see your listing? Add it now…