DANCE STUDIOS & CLASSES - Minnesota
Don't see your listing? Add it now…
ALLEGRO SCHOOL OF DANCE AND MUSIC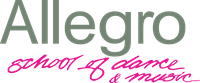 Style: Ballet, Tap, Jazz, Hip-Hop, Contemporary, Lyrical, Modern, Pointe, Acro. Lessons are also offered in all woodwind and brass instruments as well as piano and voice
Description:
Allegro Culture transforms lives through music and dance, positive role models, tradition and innovation. We have 25 years of excellence in the arts. We believe in family first, community presence, creativity and enthusiasm, age appropriate performances and a whole person approach. ASDM's culture of tradition and innovation allow our students to soar. Students at our studio receive: Positive Adult Role Models, Proven & Progressive Curriculum, Peer Learning and State of the Art Facility with Sprung Floors!
Location: 2342 Superior Drive NW Rochester, MN 55901
State: Minnesota
Contact:
p) 507-288-0125
w) www.allegrodancemusic.com
e) info@allegrodancemusic.com
INSPIRATION PERFORMING ARTS CENTER

Style: Tap, Jazz, Ballet, Lyrical, Hip-Hop, Competitive Performance Troupes, and Non-Competitive Programs
Description:
We Offer Dance, Music, Acting, Art & Yoga for ALL Ages & ALL Abilities in an Inspiring Environment that truly is More Than Just Great Dancing!
Location: 758 Stillwater Road, Mahtomedi, MN 55115
State: Minnesota
Contact:
p) 651-214-8713
w) www.inspiration-dance.com
e) info.inspiration.dance@gmail.com
Moon Struck School of Dance Academy & Performing Arts, Inc
Styles: Ballet, Jazz, Tap, Hip-hop, Break, Modern, Musical Theatre, Stretch & Strengthen, Contemporary
Location: Buffalo
State: Minnesota
Contact:
e) moonstruckdance@gmail.com
Don't see your listing? Add it now…