DANCE SUPPLIERS - Dance Flooring
Don't see your listing? Add it now…
Gerriets International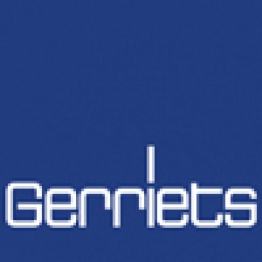 Supplier Types: Dance Flooring
Brand: VARIO flooring
Products: Vario Reversible Floor, Vario Allround Floor, Vario Uni Floor, Vario 2.0 Floor, Vario 2.4 Floor, Ergodance Sprung Floor System
Comments: Gerriets offers a wide variety of vinyl dance and event flooring, typically called "Marley" for temporary, permanent, and semi-permanent uses; there's sure to be a Gerriets floor to support your needs! Our range of vinyl dance floors can be used for a wide array of dance applications including ballet, modern, percussive, flamenco, and hip hop.
State: New Jersey
Location: Ewing, NJ
Contact:
p) 609-771-8111
w) www.gerriets.com/us/products/dance-and-event-flooring/dance-floors
e) info@gerriets.us
Stagestep, Inc.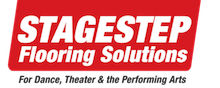 Supplier Types: Dance Flooring
Comments: For more than 40 years, Stagestep — the dance floor solutions expert — has brought innovative dance, theater and performing arts flooring solutions, including a full line of wood and marley flooring surfaces, subfloors, installation and maintenance products to schools, stages, studios and homes around the world. Our professionals are available by phone and email to help you choose the best dance flooring or maintenance and installation products you may need.
State: Pennsylvania
Location: Philadelphia
Contact:
p) 800-523-0960
w) www.stagestep.com
Dance Equipment International
Supplier Types: Dance Flooring
Comments: Dance Equipment International offers dance floors, ballet barres, glassless mirrors, and gym mats.
State: California
Location: 2103 Lincoln Ave, Suite C, San Jose, CA 95125
Contact:
p) 1-408-267-1446
w) www.danceequipmentintl.com
e) info@danceequipmentintl.com
DanceDeck
Supplier Types: Dance Flooring
Products: Signature Systems Group is proud to present DanceDeck® and SignaFlex® -- the most complete line of portable and permanent dance floors on the market!
State: Texas
Location: 1201 Lakeside Parkway, Suite 150, Flower Mound, TX 75028.
Contact:
p) 800-709-9055
w) www.dancedeck.com
e) sales@dancedeck.com
DNC MODE
Supplier Types: Accessories & Gifts, Dance Flooring
Comments: DNC MODE is the home of the original 360 Turn Trainer and only Sew Hair! Kit available on the market today. We design and sell unique, safe, and effective dance training equipment and accessories that are a MUST have in every dance bag.
State: California
Contact:
p) (949) 280-4859
w) www.DNCmode.com
e) info@dncmode.com
L'AIR International
Supplier Types: Dance Flooring
Comments: L'AIR International is an industry leader in Suspended Sprung Flooring for permanent studio and theatre touring.
State: Texas
Location: Fort Worth, TX
Contact:
p) 844-243-8574
w) www.lairfloors.com
e) info@lairfloors.com
O'Mara Sprung Floors
Supplier Types: Dance Flooring
Comments: O'Mara dance floors arrive custom-sized to fit. The resilient, pre-finished panels provide slip-resistance, and 70% shock absorption. These floors come with the necessary equipment for assembly, including a patented clamp and cable system, which makes assembly quick and simple. Carpentry skills are not necessary for assembling the floor; basic carpentry skills are required for the trim work if you choose to finish your space with ramps and trim.
State: Michigan
Location: Burton, MI - Shipping Worldwide.
Contact:
p) 810.743.8281
w) sprungfloors.com
e) office@omarasprungfloors.com
Don't see your listing? Add it now…