DANCE SUPPLIERS - Event Production
Don't see your listing? Add it now…
Backdrops Fantastic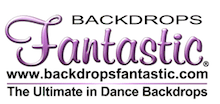 Supplier Types: Event Production, Staging Needs
Products: Recital Backdrops, Holiday and Nutcracker Backdrops, Custom Backdrops, Backdrop Specials.
Comments: Backdrops Fantastic rents and sells high quality, hand-painted backdrops for the dance and entertainment industry. We have over 1,500 rental backdrops to choose from, with new designs added weekly and custom rental options to fit any recital theme. Our backdrops are lightweight, easy to install, and are maintained in like-new condition. We strive to bring you the highest quality backdrops in the industry as well as easy ordering, door to door shipping, and friendly service. Let our bright, colorful, hand-painted backdrops add the final touch to all your preparations and bring your stage to life. Your audience will be wowed!
State: Georgia
Location: 552 Poplar Street, Macon, GA
Contact:
p) 478-750-8061
w) www.backdropsfantastic.com
e) sales@backdropsfantastic.com
Boss Ballet Barres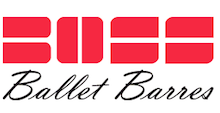 Supplier Types: Event Production, Staging Needs
Products: 12-Foot Extended Boss Barre Pro
Comments: Boss Ballet Barres provides the strongest free-standing dance and fitness barres available in North America. Popular with studio owners, schools and home-users alike, they are the first choice for some of the biggest names in dance and fitness. Using a patented design and high-strength structural steel, all Boss Ballet Barres come with a Lifetime Guarantee. You will see our Barres in some of the most famous professional dance companies across the continent, as well as many colleges and universities. From one of our smaller, affordable 4 and 6-foot Intermediate Barres, all the way up to our longest 14-foot Extended Boss Barre Pro series, every one of our barres is constructed from the highest-quality components, and individually inspected with care before shipping, every time. Feel free to contact us any time to discuss your barre needs.
Contact:
w) www.balletbarresonline.com
e) info@balletbarresonline.com
DanceClassMusic.com - Jay Distributors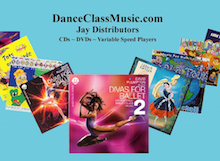 Supplier Types: Event Production, Music
Products: Beautiful Music for Ballet Class, Daniel Boudewyns Intermediate Ballet Class CD, Sacred Garment - Music for Martha Graham Technique, Peggy Lyman Hayes & Kevin Sport Modern Class CD
Comments: Dance Class MusicJay Distributors and DanceClassMusic.com offer a wide selection of music and video titles for dance instruction. All the music titles are designed to be used in a dance class. They do not contain singing or vocal instruction. They usually contain solo piano music and are arranged for a complete dance class. Each piece of music starts with a clear introduction and holds a steady beat. Most of the video titles demonstrate teaching techniques and show dancers in a dance class. Many of the video titles are presented in a follow along format. We also offer variable speed CD players and powered speakers for use in the dance studio.
Contact:
w) DanceClassMusic.com
Grosh Backdrops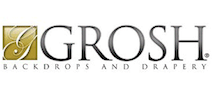 Supplier Types: Event Production, Staging Needs
Products: Backdrop & Drapery Rentals, Backdrop LIFT
Comments: Grosh provides over 5,000 backdrop and drapery designs in 75 categories, and we continue to add hundreds of new products to our rental inventory each year. With warehouses located in California and Indiana, Grosh serves customers in Canada and the US from coast to coast with competitive shipping rates. Convenient online ordering process and customer service staff makes it easy for school and theater professionals to find a scenic backdrop that sets the tone for their production. The talented artists we have on staff create not only rental inventory but custom backdrops and drapery for purchase.
Contact:
w) www.grosh.com
TutuTix Dance Recital Ticketing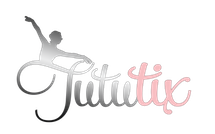 Supplier Types: Studio Software, Marketing, Event Production
Products: TutuTix is absolutely the easiest way to sell and distribute tickets to dance performances. Our team of professionals and call center agents work exclusively with dance studios and ballet companies, and we pride ourselves in delivering the level of service your patrons deserve and expect. Our technology is proven and easy to understand, and hundreds of studios nationwide trust us to handle their ticketing. You should too!
Location: USA
Contact:
p) 855-222-2TIX (2849)
w) www.tututix.com
e) info@tututix.com
2nd Act / Program Book Ad Management and Design
Supplier Types: Staging Needs, Marketing, Books & Periodicals, Event Production
State: Florida
Location: USA
Contact:
e) 2ndactprograms@gmail.com
Backdrops Beautiful
Supplier Types: Staging Needs, Event Production
State: California
Location: San Diego
Contact:
p) 1-858-300-2100
Performing Arts Virtual Assistant
Supplier Types: Marketing, Event Production
Comments: Owner Pam Zeidman says, "I provide a wide range of outsourcing services that can increase productivity and growth in your business, while you focus on the things you do best – inspire a dance student, impart choreography, or imaginatively direct a play."
Contact:
p) 630.346.8217
w) www.performingartsvirtualassistant.com
e) pam@performingartsvirtualassistant.com
shOvation
Supplier Types: Studio Software, Event Production
Products: ShOvation was developed by a dance studio owner to avoid the hassle of ticketing for performances. Dance studios, theaters and other organizations are currently using shOvation to sell tickets for their events.
State: Arizona
Contact:
p) 1-844-RECITAL
w) shovation.com
Don't see your listing? Add it now…