DANCE SUPPLIERS - Marketing
Don't see your listing? Add it now…
TutuTix Dance Recital Ticketing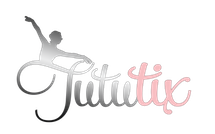 Supplier Types: Studio Software, Marketing, Event Production
Products: TutuTix is absolutely the easiest way to sell and distribute tickets to dance performances. Our team of professionals and call center agents work exclusively with dance studios and ballet companies, and we pride ourselves in delivering the level of service your patrons deserve and expect. Our technology is proven and easy to understand, and hundreds of studios nationwide trust us to handle their ticketing. You should too!
Location: USA
Contact:
p) 855-222-2TIX (2849)
w) www.tututix.com
e) info@tututix.com
2nd Act / Program Book Ad Management and Design
Supplier Types: Staging Needs, Marketing, Books & Periodicals, Event Production
State: Florida
Location: USA
Contact:
e) 2ndactprograms@gmail.com
Mark Kappel Management
Supplier Types: Marketing
Comments: Mark Kappel Management offers the following Consulting Services: Fundraising, Audience Development, Marketing, Public Relations, Social Media Strategies & Web Site Design, Gala Planning and Event Planning, and Career Counseling.
State: New York
Contact:
p) 212-724-3889
w) www.markkappeldance.com
e) MARKKAPL1@aol.com
Oasis Promotional
Supplier Types: Marketing
Products: Wholesale Promotional Product Supplier.
Comments: Oasis Promotional is a leading manufacturer, distributor and exporter of quality promotional wear and other customized promotional wear and items worldwide making it your one-stop-shop for sporting and customized wear needs. We design, customize, manufacture and market women's, men's and kids promotional wear through an extensive network of licensing agreements worldwide. Oasis has over 4,000 products and is continuously adding to their range. They have over 25,000 customers located across USA.
State: California
Location: Beverly Hills, California
Contact:
w) www.oasispromotional.com
e) kreative@oasispromotional.com
Performing Arts Virtual Assistant
Supplier Types: Marketing, Event Production
Comments: Owner Pam Zeidman says, "I provide a wide range of outsourcing services that can increase productivity and growth in your business, while you focus on the things you do best – inspire a dance student, impart choreography, or imaginatively direct a play."
Contact:
p) 630.346.8217
w) www.performingartsvirtualassistant.com
e) pam@performingartsvirtualassistant.com
Start Up and Dance
Supplier Types: Marketing
Products: Marketing & Business Solutions for the Dance Industry.
Comments: Whether you own a dance studio or dance competition, direct a dance company or festival, or are a freelance teacher, choreographer or artist, Start Up and Dance can handle all of the business aspects of your dance entity, bolstering you and your organization to even greater levels of success. We utilize effective business practices that maximize efficiency and develop innovative marketing strategies and promotional campaigns.
State: New York
Location: United States - Global
Contact:
p) (917) 565-7535
w) www.startupanddance.com
e) mike@startupanddance.com
Steelteal Dance Marketing
Supplier Types: Marketing, Web Design
Products: Dance studio websites and performing arts marketing.
Comments: The Steelteal Dance Marketing process makes it easy for you to get a professional-looking website, fast! We help you choose the best layout based on your business needs. Once designed, we help you learn how to log in and edit pages easily, while also integrating your social media channels. Our websites are also Jackrabbit ready! - In addition to the website, we offer many other marketing services.
State: Pennsylvania
Location: Nationwide
Contact:
p) 484-639-9136
w) steeltealdance.com
e) info@steelteal.com
Don't see your listing? Add it now…