DANCE SUPPLIERS - Music
Don't see your listing? Add it now…
Dance - In A Box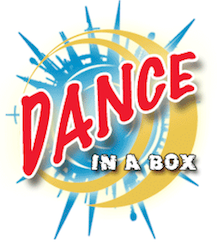 Supplier Types: Books & Periodicals, Music
Products: Hip Hop In A Box, Hip Hop Made Easy Teaching Guide
Comments: Dance - In A Box provides the tools and guidelines necessary to create a structured and progressive youth Hip Hop program for 3-7 year old dancers. Used in over 2000 schools and studios worldwide, Hip Hop In a Box, our flagship product, is the industry leader in age and developmentally appropriate hip hop content! See what the all buzz is about!! Dance - In a Box is excited to introduce RHYTHM WORKS INTEGRATIVE DANCE, their new clinical hip hop dance program for kids with individual learning differences, including Autism, Down Syndrome, Sensory Integration Disorders, and more! Get Rhythm Works certified today...visit www.rhythmworksid.com!!!
Contact:
w) www.danceinabox.com
DanceClassMusic.com - Jay Distributors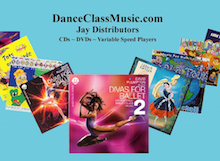 Supplier Types: Event Production, Music
Products: Beautiful Music for Ballet Class, Daniel Boudewyns Intermediate Ballet Class CD, Sacred Garment - Music for Martha Graham Technique, Peggy Lyman Hayes & Kevin Sport Modern Class CD
Comments: Dance Class MusicJay Distributors and DanceClassMusic.com offer a wide selection of music and video titles for dance instruction. All the music titles are designed to be used in a dance class. They do not contain singing or vocal instruction. They usually contain solo piano music and are arranged for a complete dance class. Each piece of music starts with a clear introduction and holds a steady beat. Most of the video titles demonstrate teaching techniques and show dancers in a dance class. Many of the video titles are presented in a follow along format. We also offer variable speed CD players and powered speakers for use in the dance studio.
Contact:
w) DanceClassMusic.com
Ballet-Composer Oliver Peter Graber
Pattie Wells' DanceTime
Supplier Types: Dancewear, Footwear, Costumes, Music
State: California
Location: San Diego
Contact:
e) dancetime@gmail.com
Don't see your listing? Add it now…