DANCE SUPPLIERS - Studio Software
Don't see your listing? Add it now…
Akada Software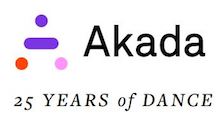 Supplier Types: Studio Software
Products: Online dance studio management platform. Automatic Billing & Recurring Payments, Class & Recital Scheduling, Fully Integrated Email and Texting Included, Mobile Friendly Parent Access. Phone, Email, & Chat Support.
Comments: Akada has spent 25 years providing technology solutions to dance studios, resulting in the most complete set of features you need to run your studio. From scheduling your classes to billing your customers and everything in between, we built a suite of tools that empower you to master the details and gain confidence managing your studio. Now, let us give you the tools so you can master the art of your business. Try us free for 90 days using promo code: DanceInforma.
Location: Charlotte, NC, USA.
Contact:
p) 800.286.3471
w) www.akadasoftware.com
e) Support@AkadaSoftware.com
Amilia

Supplier Types: Studio Software
Comments: More than online registration software, Amilia streamlines your registration processes with features like custom forms, attendance tracking and reporting while giving your clients a top notch experience from start to finish.
Location: 1751 Richardson suite 2.102 Montreal, Canada
Contact:
p) 1.877.343.0004
w) www.amilia.com/industry/dance-studio-software
e) sales@amilia.com
ClassJuggler Dance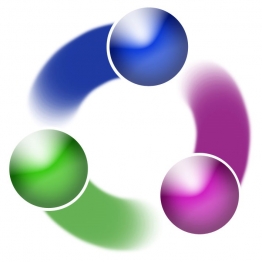 Supplier Types: Studio Software
Products: ClassJuggler Dance (www.danceclassjuggler.com) is the premiere web-based business management tool of dance schools. ClassJuggler functions as your dance studio's "backend" system, simplifying the business of running your school. Our intelligent "cloud-based" software tools are continuously improving, giving you ever-better business intelligence, business control, and business efficiencies!
Comments: ClassJuggler Dance expands the business capabilities of your school with easy-to-use features, including online class scheduling, student management, parent accounts management, instructor management, business intelligence reporting, and customer self-service tools such as online bill pay and class signup.
Location: Serving schools throughout the US, Canada, United Kingdom, and Australia
Contact:
p) (866) 214-6128
w) DanceClassJuggler.com
e) info@classjuggler
CostumeManager.com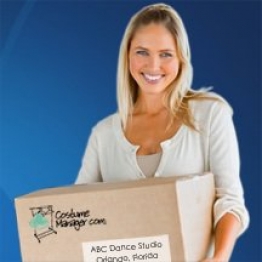 Supplier Types: Dancewear, Footwear, Costumes, Accessories & Gifts, Studio Software
Brand: Allen Bodywear, AMB Designs, Art Stone, Avenues, A Wish Come True, Bal Togs®, BA STAR, Beyond The Barre, Bloch®, Body Wrappers®, Broadway Babe, Bunheads, Capezio®, Chacott, Cicci, Costume Gallery, Dance Class, Dance Department, Dance Now, Dance Paws, Dansco, Danshuz, Danskin®, Dasha, Dega, Double Platinum, Dr. Roth, Dream Duffel, Duck Crossing, Eurotard®, Ferreira, For Bare Feet, Freed®, Funk Factory, Funky Diva, Gamba, Gaynor Minden®, GMT Sportwear,, Go Girl!, Grishko®, HAIRAGAMI, Harmonie, High IntenCity©, Horizon, I-FLEX, Illinois Theatrical, Invitation, Jam Cosmetics, KOS-USA, Kryolan, Leo's®, Little Stars, M.J. Soffe®, M. Stevens, Main Street Dancewear, Marcea, MIRELLA, Mix-Its, Mode Dion, Mondor, Natalie, PAS DE DEUX, Pillows For Pointe®, POINTE BLEUE, Prima Soft, RAINDANCE, Reflextions, Reverence, Rhinestones Unlimited, Sansha, Slim-Ez, Sports One, Stagewear LA, Starmaker Designs, Stars, Sugar & Bruno, SURE FOOT, Three Cheers, Tia's Dancewear, Toe Savers, Trendy Trends, Trimfoot, Triple Threat Dancewear, Twinkle Star Dance™, UNCLE BABA, Watercolours, and Wolff-Fording.
Products: Assign Costumes, Dancewear, Shoes, Tights, Accessories to your dancers who purchase on line. Orders are fulfilled and packaged for dancers and sent to your dance studio.
Comments: CostumeManager.com is an innovative approach to one of the biggest problems faced by dance studio owners: ordering, tracking and distributing dance costumes. Our service allows you to spend less time on administrative tasks and more time in the studio doing what you love.
State: California
Contact:
p) 877-632-6234
w) CostumeManager.com
e) info@costumemanager.com
Jackrabbit Online Dance Studio Software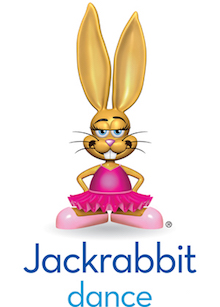 Supplier Types: Studio Software
Products: Online Registration & Payment Processing, Costume & Recital Management, Time Clock, Point of Sale, Unlimited Support
Comments: Jackrabbit Dance is the #1 dance studio management software when it comes to managing classes and students. The collection of tools available makes managing classes easy and pain-free. Our integrated accounting software keeps your accounts up-to-date, automates your billing process and helps you keep track of your receivables. Having the right tools in place to effectively manage your classes can put you more in charge of your business, allowing you to focus on the things you love.
State: North Carolina
Location: United States
Contact:
p) 704-895-4034
w) www.jackrabbitdance.com
e) sales@jackrabbittech.com
THE STUDIO DIRECTOR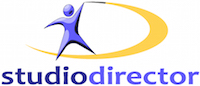 Supplier Types: Studio Software
Brand: The Studio Director
Products: Unlimited training and support by phone or e-mail, unparalleled customer service, FREE software updates, online registration and payment, mobile ready.
Comments: The Studio Director offers easy-to-use, web-based studio management software designed to save studio owners time and administrative costs while streamlining their business. Our product is ideal for dance, gymnastics, and fitness studios and offers unbeatable online registration, schedule and client management, event/recital and costume management, inventory management and online payment feature with recurring billing capability. Get started today with a risk-free, no-commitment trial to get your business growing!
Contact:
p) 877-688-3870
w) www.thestudiodirector.com
e) info@thestudiodirector.com
TutuTix Dance Recital Ticketing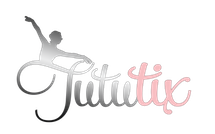 Supplier Types: Studio Software, Marketing, Event Production
Products: TutuTix is absolutely the easiest way to sell and distribute tickets to dance performances. Our team of professionals and call center agents work exclusively with dance studios and ballet companies, and we pride ourselves in delivering the level of service your patrons deserve and expect. Our technology is proven and easy to understand, and hundreds of studios nationwide trust us to handle their ticketing. You should too!
Location: USA
Contact:
p) 855-222-2TIX (2849)
w) www.tututix.com
e) info@tututix.com
CompuDance/CompuAcademy
Supplier Types: Studio Software
State: New Jersey
Location: 99 W Madison Ave, NJ
Contact:
p) 888-248-3679
e) info@compuacademy.net
Front Desk HQ
Supplier Types: Studio Software
Products: Mobile Business Manager.
Comments: We'll simplify client management and adapt to your business's unique workflows. An online scheduling system that lets you, your staff, and your clients easily manage your schedules, attendance, billing, and much more—all while on the go.
State: Washington
Location: 1221 East Pike, Suite 200, Seattle, WA 98122.
Contact:
p) 855.417.7120
w) www.frontdeskhq.com
e) sales@frontdeskhq.com
Recital Conflict Manager
Supplier Types: Studio Software
Comments: Dance studio management software for recital planning. Arrange sequences, schedule studios, create dancer lists for each recital routine.
State: New Jersey
Location: South Brunswick, NJ.
Contact:
p) 732-501-3347
w) http://rcmgr.com
e) support@rcmgr.com
shOvation
Supplier Types: Studio Software, Event Production
Products: ShOvation was developed by a dance studio owner to avoid the hassle of ticketing for performances. Dance studios, theaters and other organizations are currently using shOvation to sell tickets for their events.
State: Arizona
Contact:
p) 1-844-RECITAL
w) shovation.com
Studio Pulse
Supplier Types: Studio Software
Comments: Tired of your company running you? With Studio Pulse you can take control of all aspects of your business including attendance, student registration, scheduling, and billing. Seamlessly integrating with QuickBooks and Xero Accounting, you can quickly access current, easy-to-read reports on your computer, tablet, or phone.
State: Texas
Contact:
p) 1-866-825-1992
w) studio-pulse.com
e) sales@studio-pulse.com
Don't see your listing? Add it now…