DANCE SUPPLIERS - Travel
Don't see your listing? Add it now…
Dance The World Events by World Class Vacations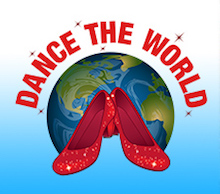 Supplier Types: Travel
Brand: Dance The World; Dance The World: Holiday Season Edition; Dance The World Broadway; World Hip Hop Dance Competition; World Dance Competition.
Products: Dance Studio Tours & Travel, Dance Competitions.
Comments: At World Class Vacations, we treat each customer as an individual and approach our service in a highly personal manner. Our goal is to turn your dream trip into reality! Our exclusive Dance The World Events are all about creating life-changing experiences our customers will never forget. We specialize in custom student tours to destinations across North America and have been one of Disney's top student travel providers for the past 30 years.
State: Pennsylvania
Location: USA
Contact:
p) 1-800-222-4432
w) www.wcv.com/dance-world-events
Dream Duffel, LLC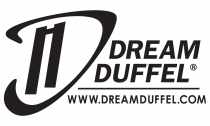 Supplier Types: Accessories & Gifts, Travel
Brand: Dream Duffel®, Dream Teamwear, Yofi Cosmetics, Swarovski Rhinestones, Mad Alley Dance Wear
Products: Dream Duffel Bags & Accessories, including Garment Bags & Hangers, Gym Bags, Tutu Bags, Accessory Cases, Cosmetic Cases, Folding Stools, Hanging Mirrors, and much more to solve all your organizational needs!
Comments: Dream Duffel, LLC is a business dedicated to making competitors' lives less stressful by providing a storage solution for costume/clothing changes, shoes, snacks, and other items needed for competitions. Our Dream Duffel® has everything you need! It features a built-in telescoping garment rack, fully lined accessory pockets, an insulated snack pocket, an integrated stool pocket, and removable personalized patches! Plus, it's all on wheels with a convenient pull-out handle for easy transport! Additional accessory products and custom duffel designs have been introduced each year since inception. All products are available through our website and select retailers. Order today and get ready to relax, support your competitor and enjoy the show!
State: Minnesota
Location: Plymouth, MN
Contact:
w) www.dreamduffel.com
e) info@dreamduffel.com
Glam'r Gear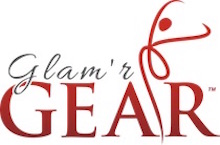 Supplier Types: Cosmetics, Dancewear, Accessories & Gifts, Costumes, Travel
Brand: Glam'r Gear ™, uHide®
Products: Glam'r Gear™ Bags, Hangers, Garment Bags, Hanging Mirrors, Cosmetic/Accessory Pouches, Folding Stools, Aromatherapy Fashion Accessories.
Comments: While we were experiencing our first dance competition season with our little one, we realized that we needed a bag that: 1) Allows for a privacy curtain (with uHide® system), 2) US Patent-Protected, 3) Has loads of shimmer/sparkle, 4) Has a bright lining, 5) Maneuvers on 4-spinning wheels, 6) Can be set up fast and easily, 7) Adjusts for different heights, 8) Has a sturdy rack, 9) and can be zipped up while the hanging rack is in use. We were not able to find one that fully met our needs, so we decided to design a new bag, called Changing Station™ by Glam'r Gear™! It not only has a hanging rack that functions as a wardrobe, and all the functions above, but also has MORE! "Solo" carry-on, backpacks, garment bags, and many other accessories available!
State: Missouri
Location: Raymore, Missouri, USA.
Contact:
w) www.glamrgear.com
e) glamrgear@gmail.com
Peak Performance Tours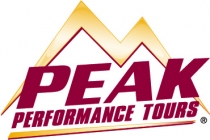 Supplier Types: Travel
Brand: Peak Performance Tours; Disney Performing Arts; Universal Stars Program
Products: Dance Studio Tours & Travel, Dance Competitions, Theater Tours, Family Packages
Comments: Performance Destinations: Boston; Branson; Chicago; Disney World; Disneyland; Los Angeles; New York City; Pigeon Forge; Myrtle Beach; Nashville, TN; San Francisco; Universal Studios; Virginia Beach; Washington, D.C.; and International Destinations
State: Pennsylvania
Location: USA
Contact:
p) 800-220-0165
w) peakperformancetours.com
e) br@ppsmeetings.com
Rack Monsters Dance Bag with Rack
Supplier Types: Accessories & Gifts, Travel
State: Virginia
Location: Stafford
Contact:
e) rackmonsters@gmail.com
Don't see your listing? Add it now…