REVOLUTION DANCEWEAR BACK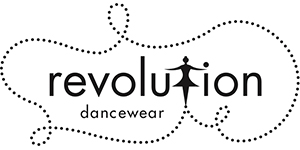 Creating a new Costume Collection that's worthy of the amazing shows you develop is no easy task, but boy, we enjoy the challenge. Since opening our doors in 1996, Revolution has partnered exclusively with dance studios in the United States and Canada to bring you top quality costumes and dancewear at amazing wholesale prices.
All of our 300+ costumes come complete with all accessories and are packaged in individual garment bags that ensure safe travel to and from performances.
Example Costumes: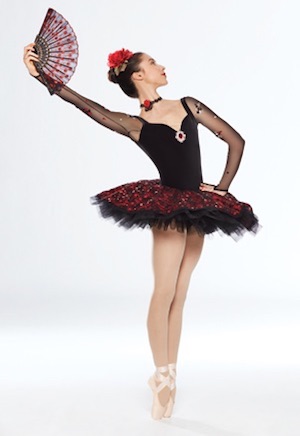 Carmen
RC18545
Embroidered floral mesh sleeves with finger loops has nude mesh insert and attached jeweled brooch. Skirt is layers of net under a peplum of metallic organdy with an organdy-lined sequin floral lace overlay.
Includes headpiece, bobby pins, fan, choker, hanger and garment bag.
www.revolutiondance.com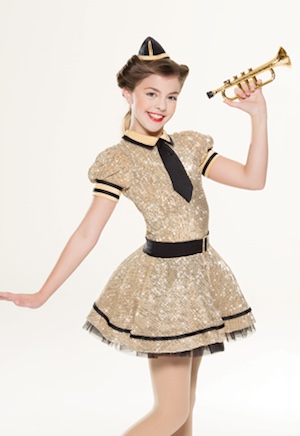 Boogie Rhythm
RC18570
Spandex leotard with sequin mesh overlay has a keyhole back with hook closure and spandex waistband, collar, cuffs, and attached tie. Skirt is layers of organdy under spandex and sequin mesh overlay.
Includes hat with pre-sewn elastic loops, bobby pins, faux bugle, hanger and garment bag.
www.revolutiondance.com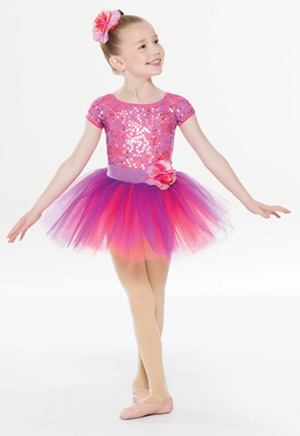 Spring is Here
Style RC18627
Spandex leotard with sequin lace overlay has a spandex waistband with attached flower and a tulle skirt.
Includes headpiece, bobby pins, hanger and garment bag.
www.revolutiondance.com
Contact
Phone: 800-806-1157
Email: info@revolutiondance.com
www.revolutiondance.com