Don't see your listing? Add it now…
BROADWAY DANCE CENTER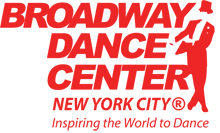 Style: Ballet, Jazz, Contemporary, Tap, Hip Hop/Street Styles, Theater, Yoga, Stretch, Voice, Pilates, African, Belly Dance
Description:
Location: 322 W 45th St, 3rd Fl, New York, NY 10036
State: NY
Contact:
p) 212-582-9304
w) www.broadwaydancecenter.com
e) info@bwydance.com
EDGE PERFORMING ARTS CENTER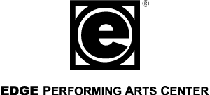 Style: Jazz, contemporary, ballet, hip hop, tap, turns, theatre dance, modern fusion, salsa
Description:
EDGE is home to an all star roster of industry professionals whose work has inspired generations of dancers. Mandy Moore, Sonya Tayeh, Marguerite Derricks, Adam Parson, Tovaris Wilson & Tabetha and Napoleon are just a few of our faculty.
Location: 1020 Cole Ave, 4th Floor Los Angeles CA
State: California
Contact:
p) 323 962 7733
w) http://www.edgepac.com
e) info@edgepac.com
LOU CONTE DANCE STUDIO

Style: Modern, Jazz, Ballet, Tap, Hip-Hop, African, Pilates, Yoga, Zumba, Musical Theater
Description:
From Ballet to Hip-Hop...
From Beginners to Pros...
There's something for everyone at LCDS.
Location: Lou Conte Dance Studio Hubbard Street Dance Center 1147 W. Jackson Blvd Chicago IL 60607
State: Illinois - IL
Contact:
p) 312-850-9766
w) http://www.hubbardstreetdance.com
e) lcds@hubbardstreetdance.com
PERIDANCE CAPEZIO CENTER

Syllabus: Ballet, Modern, Contemporary, Jazz, Theater, Hip Hop, House, Tap, Salsa, Flamenco, African, Bagua, Sword Fighting, Zumba, Yoga, Stretch, Pilates, GYROKINESIS®, and much more.
Description:
Location: 126 East 13th Street, New York NY 10003
State: NY
Contact:
p) 212 505-0886
w) http://www.peridance.com
e) info@peridance.com
STEPS ON BROADWAY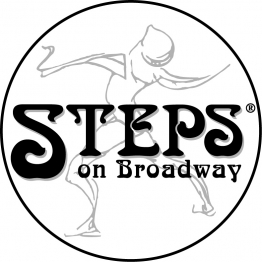 Syllabus: Steps on Broadway offers professional and adult classes 7 days a week at all levels in ballet, jazz, modern, contemporary, tap, theater dance, hip hop, world dance, pilates, zumba, gyrokinesis and yoga. Supplementing the daily class schedule are guest artists, master classes, and workshops.
Styles: Ballet, Jazz, Tap, Hip-hop, Break, Modern, Ballroom, Pilates, Yoga, Musical Theatre, Stretch & Strengthen, Contemporary, Flamenco
Description:
Steps on Broadway, founded in 1979, is the epicenter of New York's professional dance community. It is home to many world-renowned teachers, and a training ground for generations of aspiring and professional dancers. On any given day, one may take class with performers and seasoned veterans from concert dance companies, such as New York City Ballet, American Ballet Theater, Paris Opera, Kirov and Royal Ballets, Boston Ballet, Alvin Ailey American Dance Theater, Complexions, and Martha Graham, as well as the opera, Broadway, and the commercial dance world. Steps on Broadway provides a world-renowned faculty, excellence in programming, and a welcoming facility all supporting the dance community. Daily professional and adult classes are offered at all levels supplemented by master classes and workshops. Student programs include International Student Visa Program, Steps Repertory Ensemble, Professional Training Program, Summer Study NYC, Work/Study Internships. Steps Beyond presents performances, films, panels, and other special events. The School at Steps offers year-round programs for ages 2-18. Together, the three divisions make Steps on Broadway a complete resource for dancers and the community.
Location: New York
State: New York
Contact:
p) 212-874-2410
w) StepsNYC.com
e) info@stepsnyc.com
The Studio: A Dance Center for Adults
Styles: Ballet, Jazz, Tap, Hip-hop, Modern, Musical Theatre, Stretch & Strengthen, Irish, Contemporary
Location: Brookline
State: Massachusetts
Contact:
e) studiodcfa@gmail.com
5678 Dance Studio
Location: Modesto
State: CA
5678! Dance Arts
Styles: Ballet, Jazz, Tap, Pilates, Musical Theatre, Contemporary
Location: Brewster, NY
State: New York
Contact:
e) jennifer@5-6-7-8.net
92nd Street Y, Harkness Dance Center
A Step In Time School Of Dance
Location: Calabasas
State: CA
A.R.T.S
Styles: Ballet, Jazz, Tap, Hip-hop, Pas De Deux, Modern, Acrobatics, Musical Theatre, Swing, Modeling, Contemporary
Location: Edmond
State: Oklahoma
ABC Dance Academy
Styles: Ballet, Jazz, Tap, Hip-hop, Break, Ballroom, Salsa, Tango
Location: 4200 N. Central Ave., Chicago
State: Illinois
Contact:
p) 773-777-8484
Academy Of Ballet
Location: Tucson
State: AZ
Academy of Music and Dance
Location: Pasadena
State: CA
Agoura Hills Dance & Prfmng
Location: Agoura Hills
State: CA
Agoura Hills Dance and Performing Arts Center
Location: Agoura Hills
State: CA
AIM Studio / Andrea In Motion
Styles: Ballet, Modern, Musical Theatre, Stretch & Strengthen
Location: 20 Marble Loop, Staten Island
State: New York
Contact:
p) 718 605 5560
Alabama Dance Academy
Location: Birmingham
State: AL
Alabama Youth Ballet
Styles: Ballet, Jazz, Tap, Hip-hop, Pas De Deux, Modern, Musical Theatre, Historical, Stretch & Strengthen
Location: 1405-C Weatherly Plaza SE, Huntsville
State: Alabama
Contact:
e) deherriott@gmail.com
Alabama Youth Ballet Company, Grebel Dance
Alamogordo Academy of Ballet
Styles: Ballet, Jazz, Tap, Pas De Deux, Musical Theatre
Location: 1610 Indian Wells Rd Alamorgordo, NM
State: New Mexico
Contact:
p) 575-437-3810
Alaska Dance Theatre
Location: Anchorage
State: AK
All About Dance
Location: Camarillo
State: CA
Allegro Ballroom
Location: Emeryville
State: CA
Alley Kat Studio
Location: Los Angeles
State: CA
Allied Champions Dance Center
Alohi's Polynesian Dance Studio
Location: Whittier
State: CA
Alvin Ailey American Dance Theatre, Joan Weill Center for Dance
Location: New York
State: NY
American Academy of Ballet
American Ballet Theatre
Location: New York
State: NY
American Dance Training Camp
American Repertory Ballet, ARB's Princeton Ballet School
American Tap Dance Foundation
Amy's Elite Dance Force
Styles: Ballet, Jazz, Tap, Hip-hop, Salsa, Musical Theatre, Stretch & Strengthen, Modeling, Contemporary
Location: Beaumont / Port Arthur
State: Texas
Contact:
e) AmysEliteDanceForce@yahoo.com
Anaheim Ballet
Location: Anaheim
State: CA
Anaheim School of Ballet
Location: Anaheim
State: CA
Andalusia Academy Of Ballet
Location: Andalusia
State: AL
Anisa's School of Dance
Location: Sherman Oaks
State: CA
Ann_s Studio Of Dance
Location: Hazel Green, Huntsville
State: AL
Arizona Dance & Co
Location: Glendale
State: AZ
Arizona School of Classical Ballet
Location: Phoenix
State: AZ
Art of Dance Studio
Styles: Ballet, Jazz, Tap, Hip-hop, Modern, Yoga, Cultural, Stretch & Strengthen, Contemporary
State: Oklahoma
Contact:
p) (405) 714-1355
Arthur Murray Dance School
Location: Phoenix
State: AZ
Don't see your listing? Add it now…