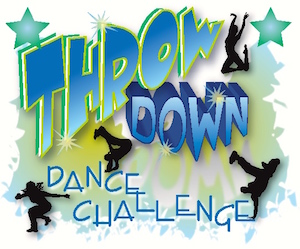 Our high energy Throw Down Dance Off sets Throw Down Dance Challenge (TDDC) apart!


TDDC includes dance styles like Ballet, Tap, Jazz, Lyrical, Contemporary, Pointe, Hip-Hop, Musical Theatre, Open, Acro and Acro Dance – plus a Photogenic category.


We offer Solo Titles without paying extra, and Duo/Trios each receive a trophy for adjudication.


TDDC is also known for its Scholarships, High Scores in all Categories, Most Broadway Bound, Best Costume, Junior/Senior Diamond Award, Choreography Awards, Super Studio Award, Junior/Senior Top Technique, Special Judges Awards, Studio Sportsmanship Award and various Monetary Awards.
Director: Adrienne Kellett
Phone: 732-861-6482
www.throwdowndancechallenge.com