'Ballet Across America' at The Kennedy Center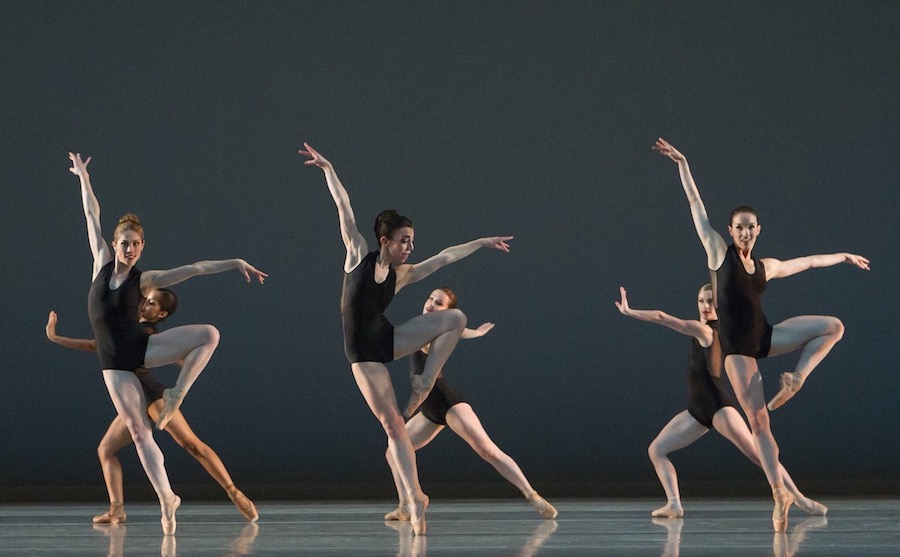 This year Ballet Across America, a popular celebration of innovation and diversity in American ballet, is being curated by American Ballet Theatre Principal Dancer Misty Copeland and New York City Ballet Resident Choreographer and Soloist Justin Peck. Hosted by The John F. Kennedy Center for the Performing Arts in Washington D.C., the series will run Monday, April 17 to Sunday, April 23, with two world premiere commissions among the roster of performances.
The 2017 Ballet Across America Season is a part of JFKC: A Centennial Celebration of John F. Kennedy, inspired by five enduring ideals often ascribed to JFK: Courage, Freedom, Justice, Service, and Gratitude. Several major companies will present across multiple programs.
Curator Justin Peck stated, "Everything I've chosen for the festival is something that I hope people across America get to experience and enjoy. American ballet is a community of support and strength, empowering artists with the freedom to cultivate new ideas – it is ultimately an evolutionary art form, requiring many voices to creatively carry forward. To pay respect to the classical technique and form while simultaneously exploring new territory is a challenge that has always inspired me."
Peck's lineup includes L.A. Dance Project performing Benjamin Millepied's Hearts and Arrows, Kyle Abraham/Abraham.In.Motion performing The Gettin' (with live music on stage), and The Joffrey Ballet performing Fool's Paradise.
Copeland's lineup, on the other hand, will feature Nashville Ballet in Paul Vasterling's Concerto, Complexions Contemporary Ballet in Dwight Rhoden's Star Dust, and The Black Iris Project in Jeremy McQueen's Madiba.
On the current state of American ballet, Copeland stated, "American ballet is this exquisitely intricate melting pot of different techniques and interpretations. We all bring in our own experiences and interpretations to the stage, especially through choreography. Every dancer has to have so much courage to sustain a career in this beautiful yet demanding art form, but I also think it sets a wonderful example that anything is possible. I hope that American ballet will continue to evolve in a way that really embraces who we are as artists and Americans."
Other performances include: the world premiere of the Ezra Hurwitz Film Commission, featuring dancers Stella Abrera, Isabella Boylston, Marcelo Gomes, Calvin Royal III, and James Whiteside, among others; the world premiere of the Garden of Dreams Commission, choreography by Jeremy McQueen being performed by students of the Jacqueline Kennedy Onassis School of American Ballet Theatre; The Leaves are Fading pas de deux by Antony Tudor, with Stella Abrera and Marcelo Gomes; and Complexions' Desmond Richardson in IMPRINT/MAYA.
Tickets are on sale from $29 - $119. For more information on the 2017 Ballet Across America series, visit www.kennedy-center.org.
Photo: Nashville Ballet presents The Ben Folds Project: Concerto. Photo by Heather Thorne.
---